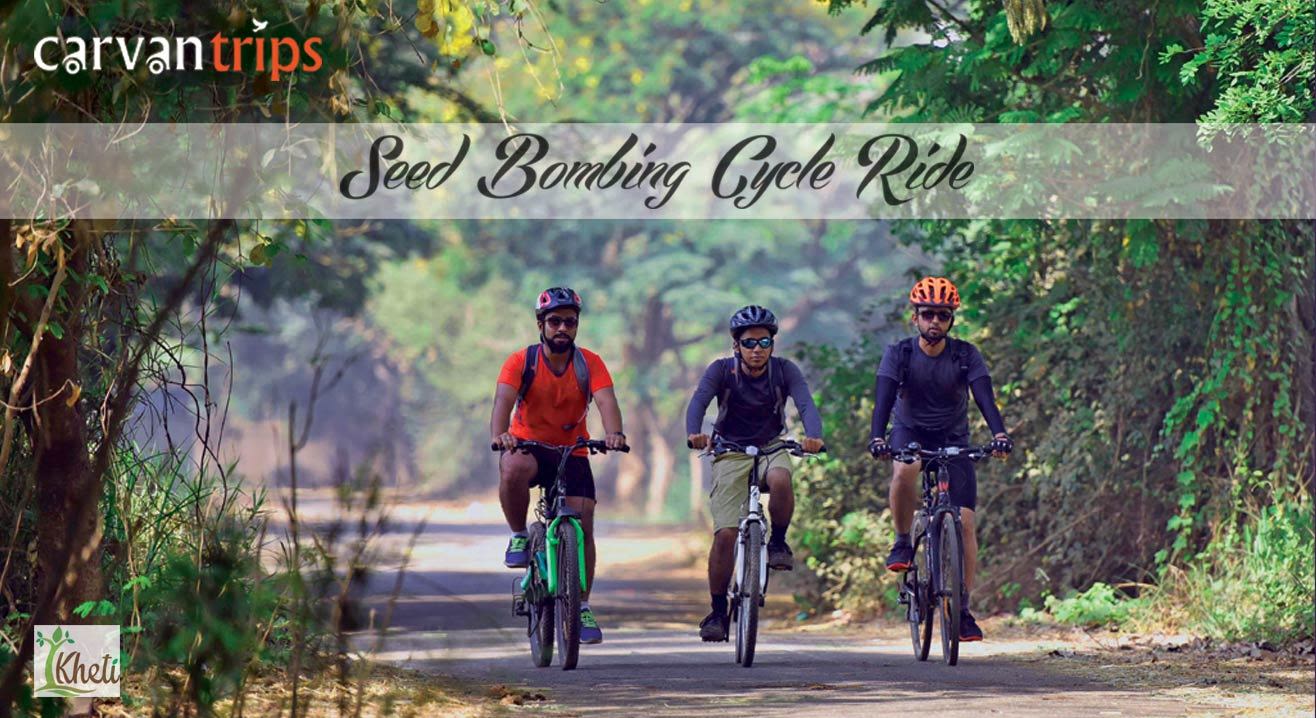 Cycling
Seed Bombing Cycle Ride (Independence Day Special)
August 15 | 7AM
Aarey Colony
About
"The best time to plant a tree was 20 years ago. The second-best time is now." – Chinese Proverb
This Independence Day, it is our golden chance to truly do a little bit more for our motherland. Time to start cycling, time to start planting, the message is loud and clear, it's never too late to start doing the right thing!
Mother Earth has blessed us with almost everything in a decorated platter, be it air, water, food and of course a home. Over the years, we have left no stone unturned to destroy our own habitat. Even our lifestyle has left us completely disconnected with ourselves and the simpler things in life which used to make us happy.
This year on 15thAugust, i.e. on the "70th Independence Day", Carvan Trips in collaboration with iKheti brings an opportunity for you to make a difference. Join us as we pedal away without a care in the world through the lush greenery of our very own Aarey Gardens, and lend us a hand as we go about planting as many seed bombs as we can.
Nothing beats the fulfilling feeling of a cycle ride and planting a tree. With a small seed, we pedal towards a brighter future. Due to the recently proposed Metro Station, we might witness the sacrifice of a lot of trees inside Aarey. So let us do our bit and plant more trees and make this Independence Day a happy one!!!
7:00 am - Meet up at Goregaon, Aarey Colony Entrance
7:30 - We start cycling
Cycle rental + Organizing charges + Expertise charges + Light Refreshments + Seed Bomb
Transport till the start point and Transport from the end point. Anything not mentioned above.
Jersey/T-shirt and shorts (Avoid full/ loose pants as they may get stuck in the cycle chains)
Cap
Sport shoes
Sunscreen
Goggles
Ready to eat Snacks Personal First Aid Kit and Medicines A small backpack (to carry water, snacks etc) Electoral powder / GluconD / Tang 1 Liter water bottle