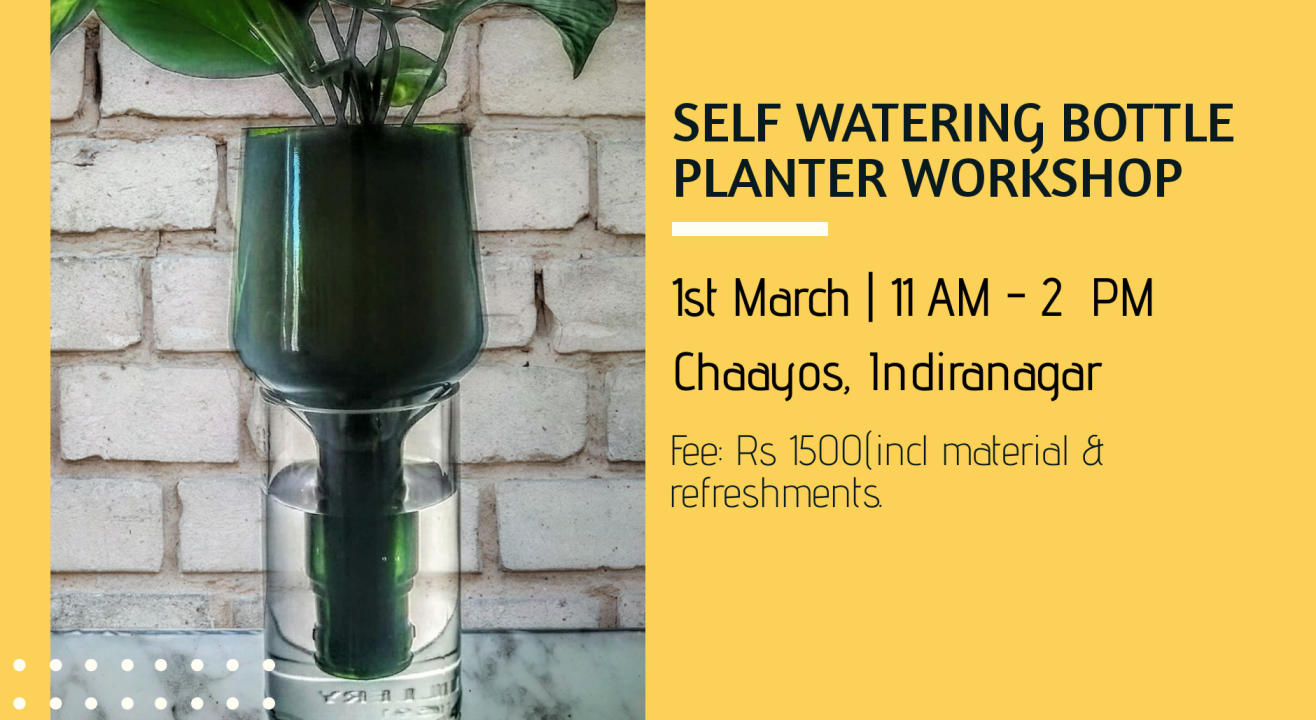 Craft
Self watering bottle planter workshop
About
SELF WATERING BOTTLE PLANTER WORKSHOP
If you are a lazy plant parent who would like to add to your green heaven in an easy and eco friendly way where it doesn't need frequent watering, this workshop is perfect for you!
In this workshop, you will be learning:
1. Demo on how to cut a bottle without the bottle cutter
2. Hands on usage of bottle cutter to cut a bottle
3. Cut and convert a bottle into a self watering planter
4. Basics of growing a plant
Key takeaway: A lovely bottle planter that you shall make in the workshop
All you would need to bring is yourself to this event because all the raw materials will be provided. Refreshments included.
Date: Mar 1| 11 AM- 2 PM| Chaayos, Indiranagar
Limited seats. Registrations open!
Who we are?
The Craftsutra, we create Artsy experiences where people can engage in a variety of Art/craft forms, discover things about themselves and meet other art enthusiasts. We believe that anyone can create Art and encourage people who are even vaguely interested in art to participate in a myriad of interactive workshops.
The idea is to create unique artsy experiences, the opportunity for people to meet with like-minded folks and obviously, let people harness some painting/crafting talent while creating a memory that brings with it warmth and contentment.
Follow us on Instagram for more updates @The Craftsutra
Venue
Chaayos, Indiranagar
789/B, 12th Main Rd, Sodepur, Appareddipalya, Indiranagar, Bengaluru, Karnataka 560038
GET DIRECTIONS