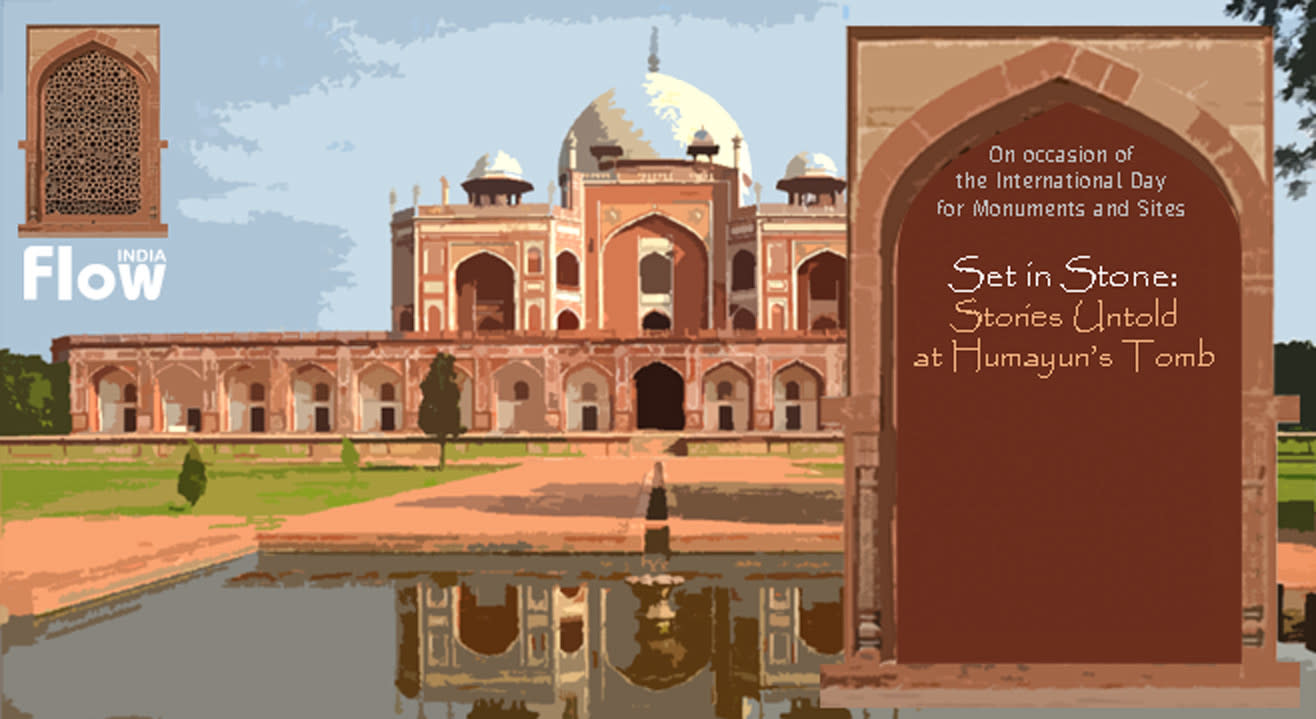 Set In Stone: Stories Untold at Humayun's Tomb
Step out and enjoy this event
Invite your friends
and enjoy a shared experience
Set In Stone: Stories Untold at Humayun's Tomb
Step out and enjoy this event
Invite your friends
and enjoy a shared experience
Invite your friends
and enjoy a shared experience
Nestled within Humayun's tomb are troves of stories. Known as the resting place of one of the greatest Mughal rulers, there aremany others buried here, with compelling tales of their own! Listen to the story of the Emperor who married the nautch girl and the prince who lived as a fakir. Lend an ear to the account of bloodshed and decapitation in a classic brother vs brother match-up.
Hear, Hear! There will be a retelling of fascinating tales about the rise and fall of one of India's greatest Empires.
This is a private walk conducted by Flow India. The two-hour walk is open to folks above 18 years of age.
Humayun's Tomb, Delhi
Mathura Road, Nizamuddin, New Delhi, Delhi 110013
GET DIRECTIONS