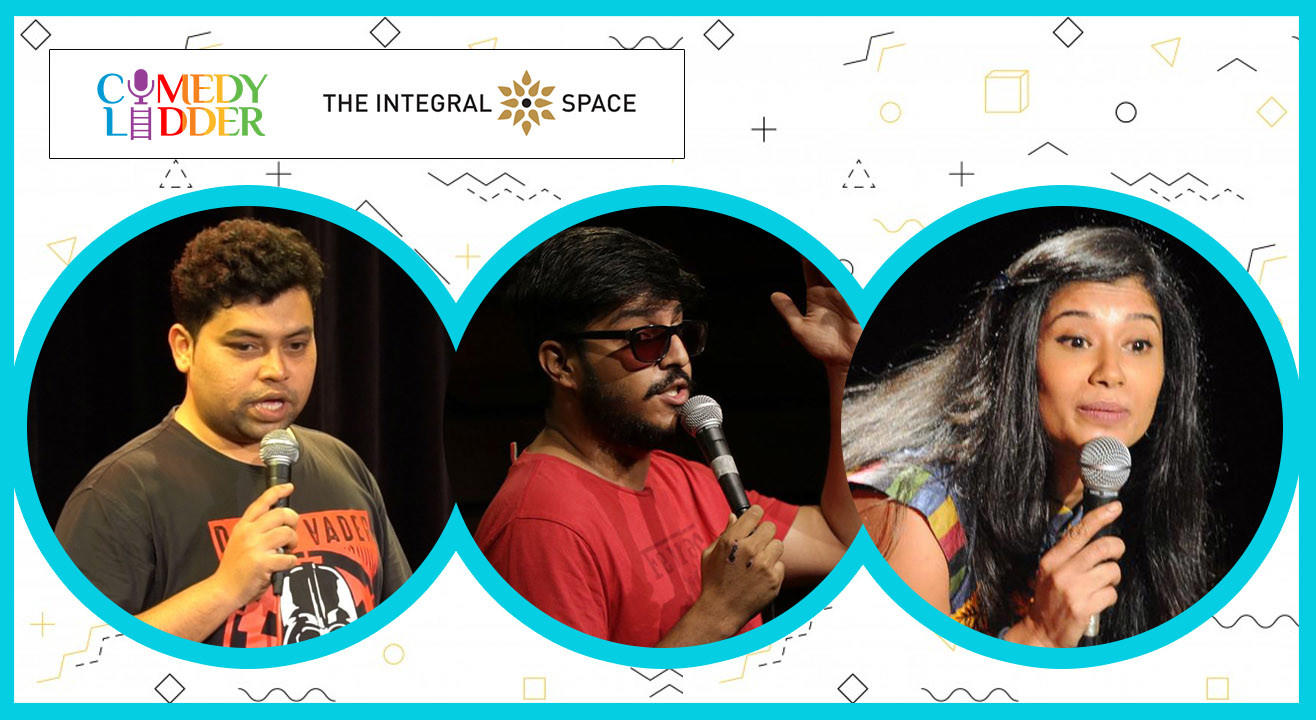 Comedy
Sex Drugs and Comedy
The Integral Space, Lower Parel
About
Sex Drugs and Comedy is a comedy show about sex and drugs and everything funny. Do not expect to get any sex or drugs at the show just jokes about it. comics from all walks of life will tell you about their high times and horny times. bring all your friends along for this A+ show.
Host Mikhail Almeida
comics
Navin Noronha
Jeeya Sethi
Shahan
Rohan Parekh
Chinmay Mhatre
Manaal Patil
Artist Info
Mikhail Almeida
Mikhail is a writer, stand-up comedian, improviser and a 21 year-old student who has taken four years to get to the third year of his degree. When he's not making bad decisions regarding life he's busy being a mass consumer of Chicken Tikka. He now seeks validation by making strangers laugh.
Navin Noronha
Navin Noronha is an amply likable guy who tries very hard to be a badass. To live by his motto of 'Live Fast, Die Poor', Navin has taken up writing as a profession. He also does stand-up because it fits so well into the underpaid artist routine. He is pretty good at it though, so if you find yourself cracking up, it may not be entirely incidental. Being a Bombay boy, Navin's material covers wide ground from liberalism and pigeons to evil bosses and Jesus. And did we mention that he is an engineer by qualification? Well, who isn't?
Jeeya Sethi
Jeeya believes if you are fat once (by fat she means FAAAAT) you are fat forever, mentally you never become thin even after losing all the weight. An event manager turned stand-up comedian, improviser and actor, she has made entertainment her new life's mission since nothing else is going for her!
Shahan
Shahan is a standup comedian and has featured in several shows
Rohan Parekh
Rohan Parekh is a standup comedian and has featured in several shows
Chinmay Mhatre
Chinmay Mhatre is a standup comedian and has featured in several shows
Manaal Patil
Manaal Patil is a standup comedian and has featured in several shows
Venue
The Integral Space, Lower Parel
14, Janata Estate , Opp. Palladium Mall, Lower Parel West, Lower Parel, Mumbai, Maharashtra 400013