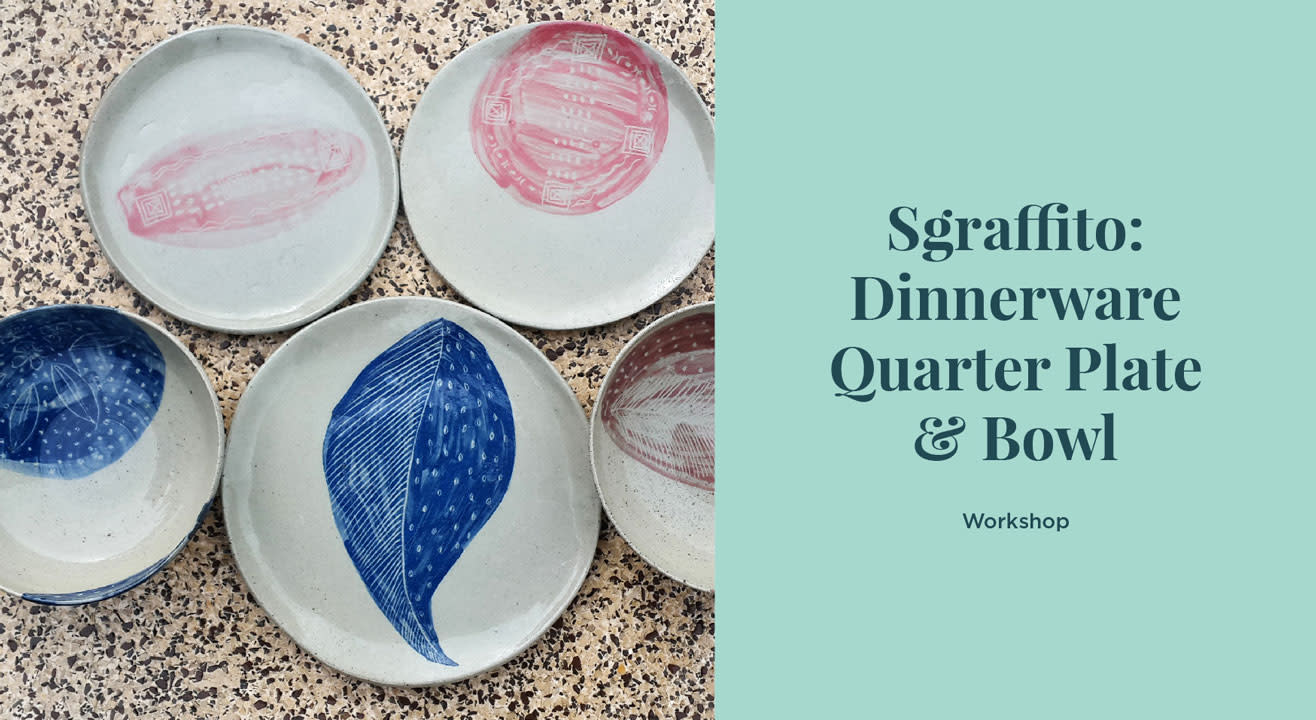 Learn
Sgraffito: Dinnerwear | Handbuild a quarter plate and bowl
Piramal Museum of Art | Mulund Gallery
About
Participants will be introduced to the basics of clay (stoneware) & firing procedures. This will be followed by a demonstration to develop one hand-built ceramic quarter plate, using the slab-rolling method. After developing the plates, participants will be taken through the process of developing a dip bowl using the pinching method.


The participants will finally experiment with coloured clay slip, using which they can decorate their respective plates & bowls. The participants can take their personalized (greenware) set home.


Note:


There are limited seats available. Additionally, if any of the participants wish to fire their plate, they are most welcome to do the same at Pattterned Studio with additional charges.
10:00 AM - Introduction
10:15 AM - Demonstration
10:30 AM - Participants: Hand build plate
11:45 AM - Tea, coffee, biscuits break
11:55 AM - Demonstration
12:00 PM - Participants: Dip bowl and decorating quarter plate.
Astha Malu's formal introduction to clay was a decade back, when she pursued her Bachelors in Sculptures (Fine Arts) at Rachana Sansad, Mumbai. She explored ceramic like an artist during bachelor's, then as a faculty introduced this incredible material to architecture students at Kamla Raheja college of Architecture and later fashioned my understanding an Industrial Designer during my Master's in Ceramic & Glass Design at National Institute of Design, Ahmedabad. Astha's focus lies in a pure amalgamation of earthy as well as green materials and that is what Pattterned Studio thrives to achieve.
About the Organizer & Venue
The Piramal Art Foundation was founded in 2014 by the Piramal family. The aim of this foundation is to preserve the artistic heritage of modern & contemporary Indian art. The foundation will undertake the collection, preservation and documentation of artworks for public display as well as for research and education.
Venue
Piramal Museum of Art | Mulund Gallery
Piramal Museum of Art, Piramal Tower, Ground Floor, Peninsula Corporate Park, G.K.Marg, Lower Parel, Mumbai