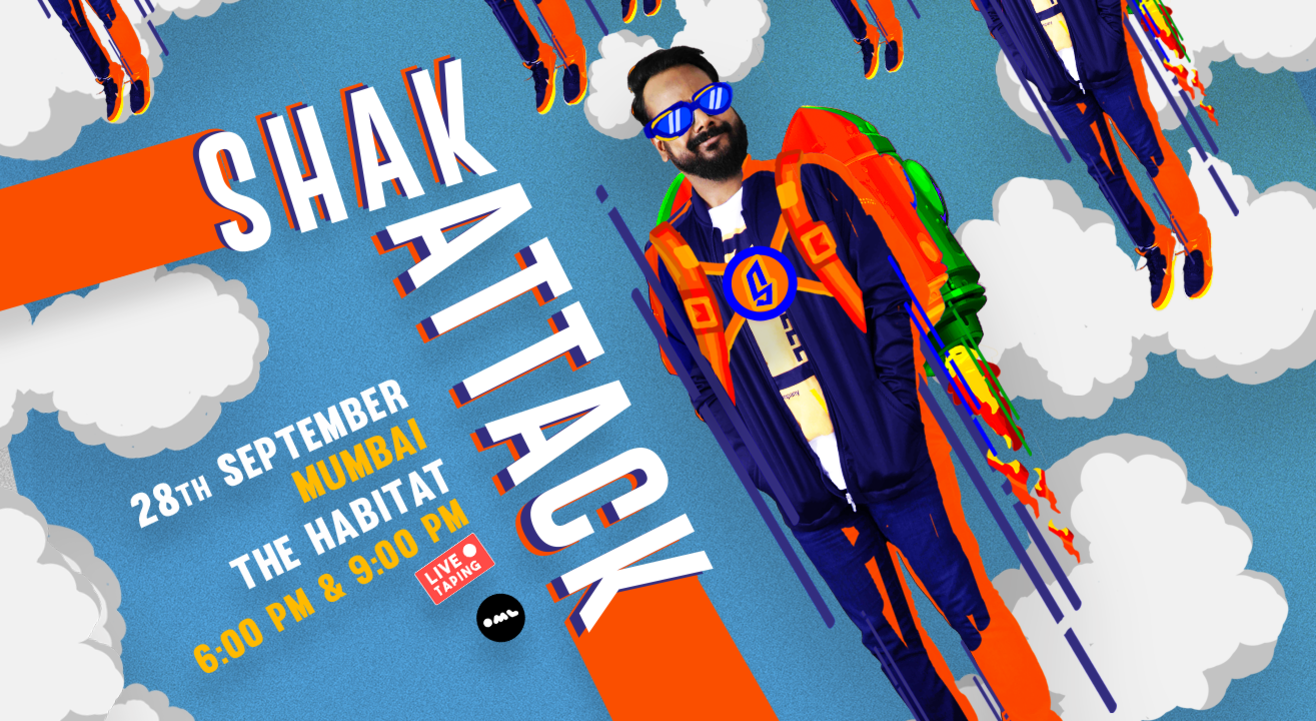 Comedy
Shak Attack: Live Taping Of Ashish Shakya's Comedy Special | Mumbai
About
Hello! Come be a part of the studio audience for Ashish Shakya's comedy special, being filmed LIVE for a major OTT platform (dunno why we're being coy – you know which one).
Shak Attack is Ashish Shakya's first-ever comedy special that has been honed over the last two years of his career, or the last 34 years of his existence – whichever backstory you prefer. Come in for a volley of sharp jokes and anecdotes about everything from the futility of nostalgia, to the ridiculousness of youth to dead Mughals, stepmoms, Bollywood, soulmates, pimps, terrorists and the pointlessness of existence. When asked if the special had a theme, Ashish said, "Why does it need to have a theme? It's funny, it's chill, it's relatable af - it won't change your life but you'll laugh and clap and then go back home with your someone special?"*
Simply put, there's a party in Ashish Shakya's head, and you're all invited. No gifts please, just laughs.
*Someone special not provided by comedian. Audiences are requested to make their own arrangements.
[IMPORTANT NOTE: Same material as Scratchpad/MojoMaximus shows. Those were all trials for Shak Attack. Yes, this stuff takes time :) ]
Venue
Above The Habitat
4th Floor, OYO Townhouse (Hotel Unicontinental), Road Number 3, Khar West, Mumbai, Maharashtra 400052
GET DIRECTIONS