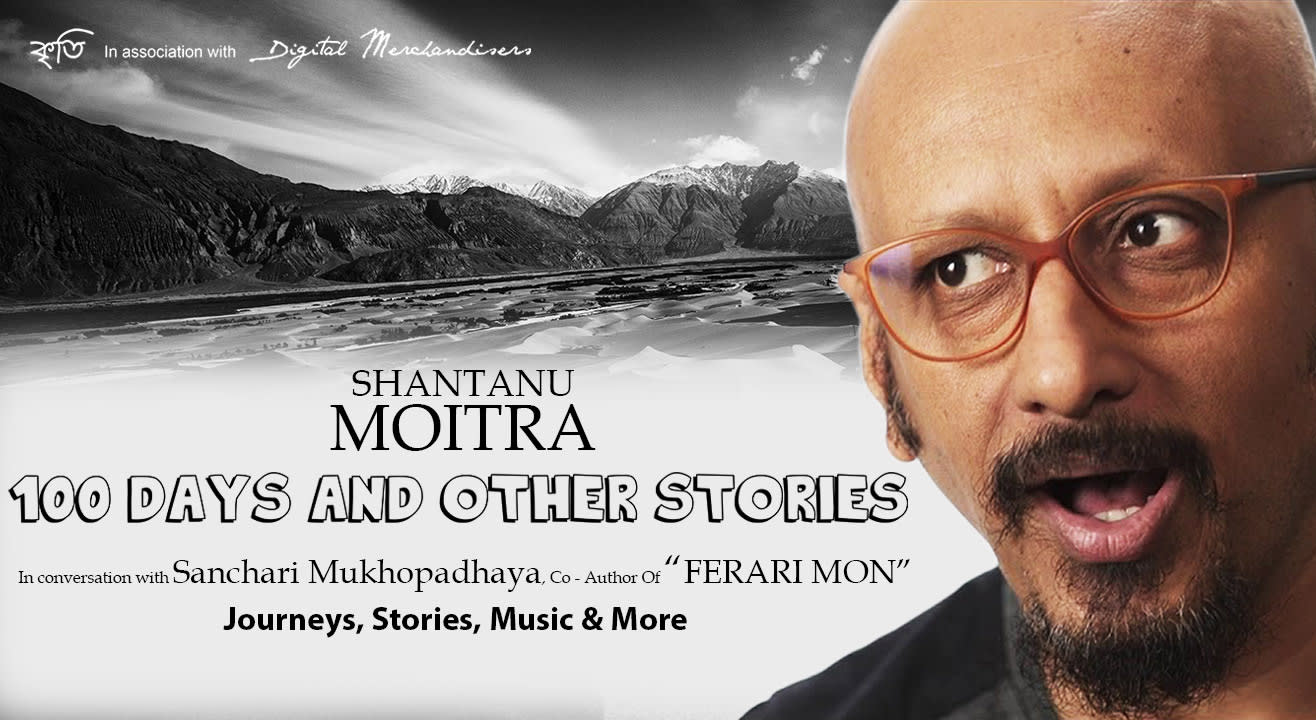 Talks
Shantanu Moitra – Hundred Days and Other Stories
About
Shantanu Moitra is known for his innovative sound tracks and his ability to rediscover and reinvent folk music. His love for exploring the unknown serves as a source of inspiration, leading him to new people, places and cuisines. Join him as he talks about his 100 day journey across the Himalayas, seeking the unheard harmonies of this region.
The event will be a 1½ hrs to 2hrs talks how by Shantanu Moitra on how people from diverse walks of life follow their passion and why we should explore these to dust off the daily routine of our monotonous activities which leads to satisfaction to our wellbeing.
The event will be followed by lunch for all the attendees.
About The Artist
Despite being the most sought-after music director in the industry ShantanuMoitrais not bound by the norms of his profession. So it is no wonder that he switched off his mobile phone for six months, soon after the release of MunnaBhaiMBBS. His strength of creation lies in this ability to disconnect with the material world and find solace in nature.