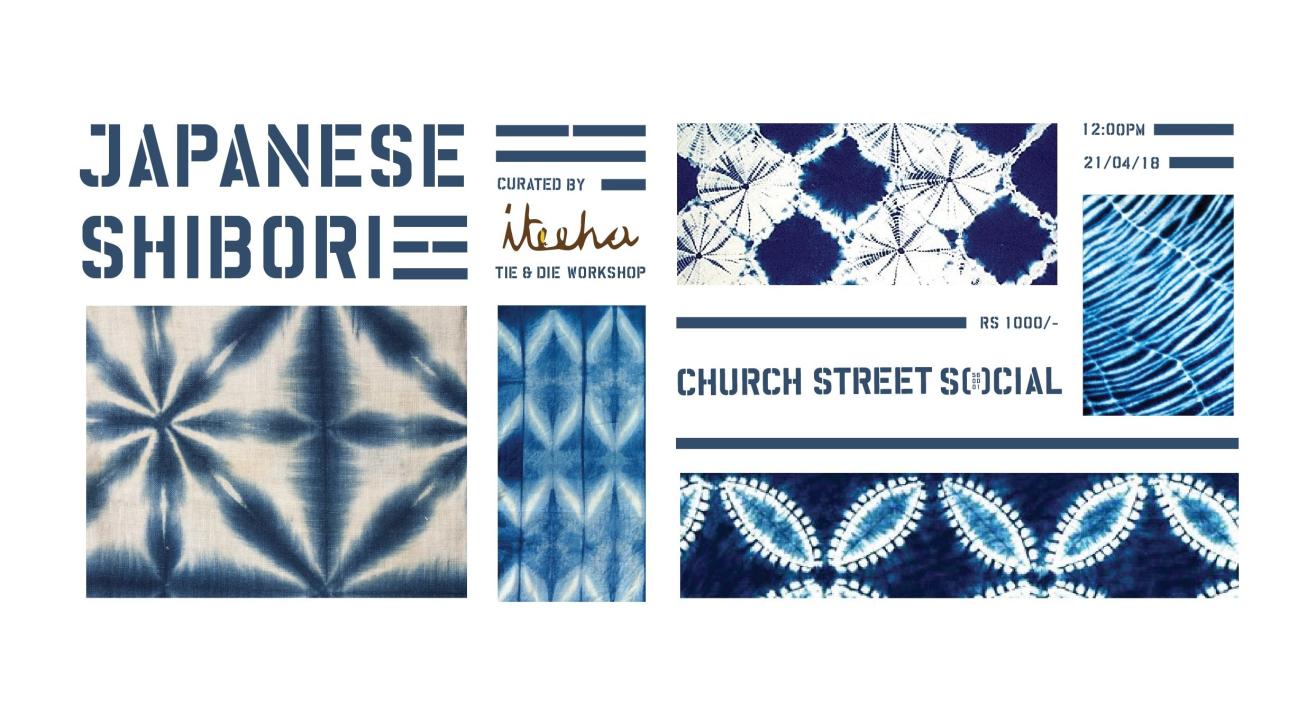 Art
Shibori - Tie & Dye by Iteeha
Church Street Social, Bangalore
About
Tie-dye is a modern term for a set of ancient resist-dyeing techniques, and for the products of these processes. The process of tie-dye typically consists of folding, twisting, pleating, knotting, stitching tying or crumpling fabric or a garment and binding with string or rubber bands, followed by application of dyes. The manipulations of the fabric prior to application of dye are called resists, as they partially or completely prevent the applied dye from colouring the fabric.
Shibori (Japanese name or Tie and Dye) is part of the larger family of resist-dyeing techniques that can be found in different forms across many cultures.
Tie-dye is a method of tying or stitching fabric together to prevent the absorption of dye to a particular area, dyeing is the process of applying colour on cloth to produce a design. Although the techniques of tie and dye vary from culture to culture, the concept of dying remains one of the oldest methods of printing design on fabric.
The best part being YOU WEAR BACK YOUR CREATIVITY, a beautiful tie & dye Stole at the end of the workshop.
Tickets at INR 1000 + GST, inclusive of the following —
1. 2 sample fabric pieces
2. 1 Stole
3. Clamps, Ice cream sticks, Coins, Thread.
4. Dyes
5. Dye Fixer
6. Study Manual
7. Our effort in bringing this to you :)
--------------------------------------------------------
About Iteeha:
Iteeha, as the name signifies, is connected with art from the roots of India. With years of experience in the textile industry and an equivalently experienced work force, Iteeha is a one stop destination for design and fabric oriented consultancy. Full of life, energy and creativity, their service is innovative and customised. Trying to envision needs and requirements, Iteeha creates interactive designs and experiences that bring their clientele's vision to life.
The focus at Iteeha is towards educating, encouraging and bringing the rich Indian folk art to people by having artisans from villages conduct live art workshops. With a spirit that's truly Indian and an appeal that is global, Iteeha is a cross pollination of ideas between the old and new, the urban and the rural.
They are great pals with folk art and technology, intensely human, highly dedicated and socially responsible. They follow our heart and keep it simple. Come, find out how :)