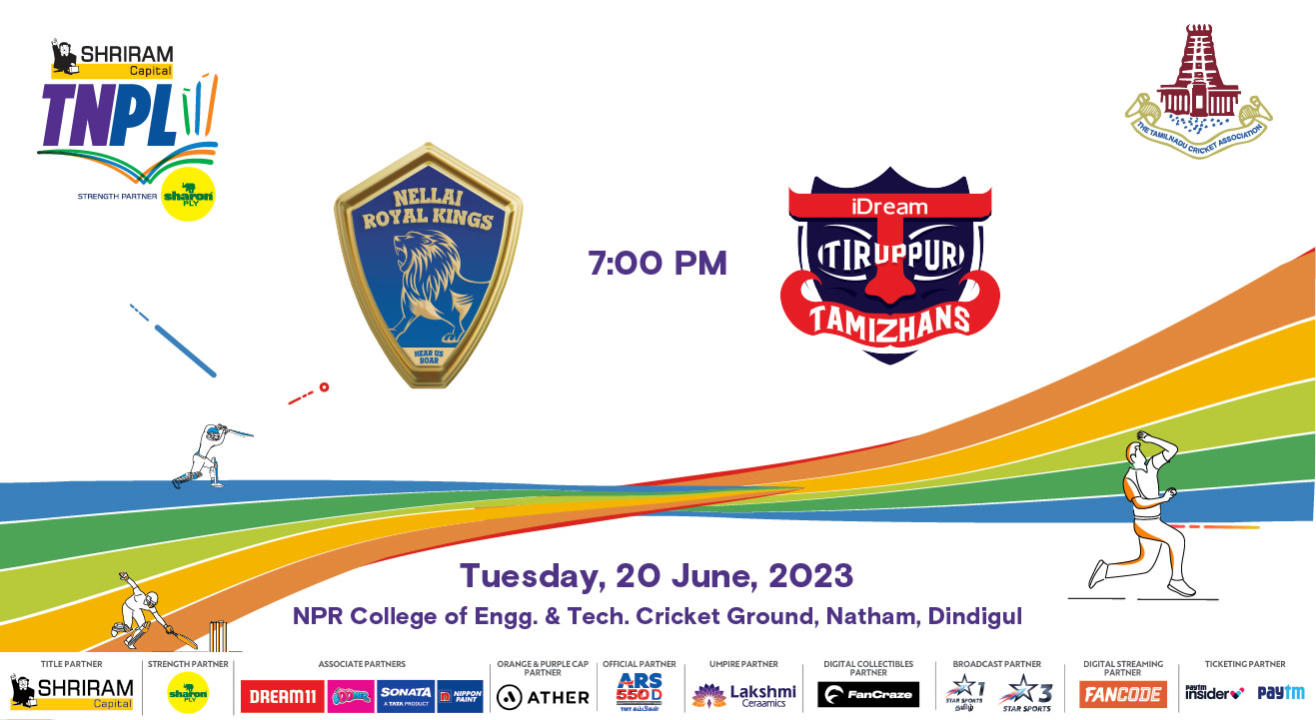 Shriram Capital TNPL 2023 - Nellai Royal Kings vs Idream Tiruppur Tamizhans
NPR College Ground, Natham, Dindigul
Invite your friends
and enjoy a shared experience
Shriram Capital TNPL 2023 - Nellai Royal Kings vs Idream Tiruppur Tamizhans
NPR College Ground, Natham, Dindigul
Invite your friends
and enjoy a shared experience
Invite your friends
and enjoy a shared experience
Cricket fever grips Dindigul as fans from all walks of life gather to witness the high-octane clashes at the Tamil Nadu Premier League!
This is your chance to rally behind your local team, decked in their colors, and cheer them on to victory.
Raise your voices, chant slogans, and show your unwavering support and become a part of the pulsating energy that fills the stadium.To be a part of this incredible cricketing spectacle, make sure to secure your tickets early, and don't miss the opportunity to watch your favorite team in action.. Join the passionate cricketing community of Dindigul and immerse yourself in the joy and excitement of live cricket right at your doorstep.
#NammaOoruNammaGethu
NPR College Ground, Natham
Pappanamalai R.F., Tamil Nadu 624401
GET DIRECTIONS
Shriram Capital TNPL 2023 - Nellai Royal Kings vs Idream Tiruppur Tamizhans
NPR College Ground, Natham, Dindigul
Invite your friends
and enjoy a shared experience