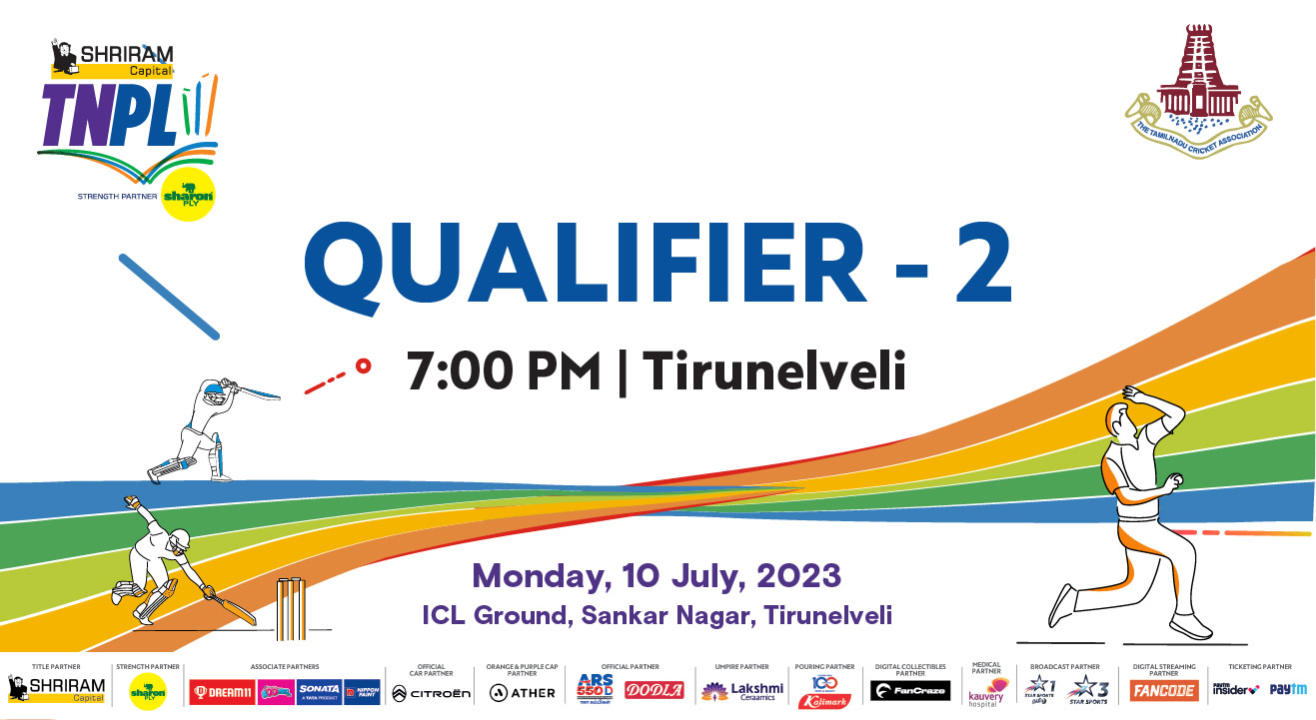 Shriram Capital TNPL 2023 - Qualifier 2
ICL Ground, Sankar Nagar, Tirunelveli
Invite your friends
and enjoy a shared experience
Shriram Capital TNPL 2023 - Qualifier 2
ICL Ground, Sankar Nagar, Tirunelveli
Invite your friends
and enjoy a shared experience
Invite your friends
and enjoy a shared experience
The thrilling TNPL 2023 Qualifier 2 is all set to ignite the city of Tirunelveli!
As the tournament reaches its decisive stage, two extraordinary teams will clash in a battle of supremacy, aiming to secure their spot in the highly anticipated grand finale.
From blistering batsmen who can decimate any bowling attack to crafty bowlers who can weave magic with the ball, every moment will be infused with a breathtaking display of cricketing genius.
Join the passionate fans as they fill the stadium with their vibrant energy. Let your cheers and chants reverberate through the air, igniting your city's team with the spirit of victory.
Watch it all unfold LIVE from the stadium!
ICL Ground, Sankar Nagar
ICL Old Colony, Thalaiyuthu, Tamil Nadu 627357
GET DIRECTIONS
Shriram Capital TNPL 2023 - Qualifier 2
ICL Ground, Sankar Nagar, Tirunelveli
Invite your friends
and enjoy a shared experience