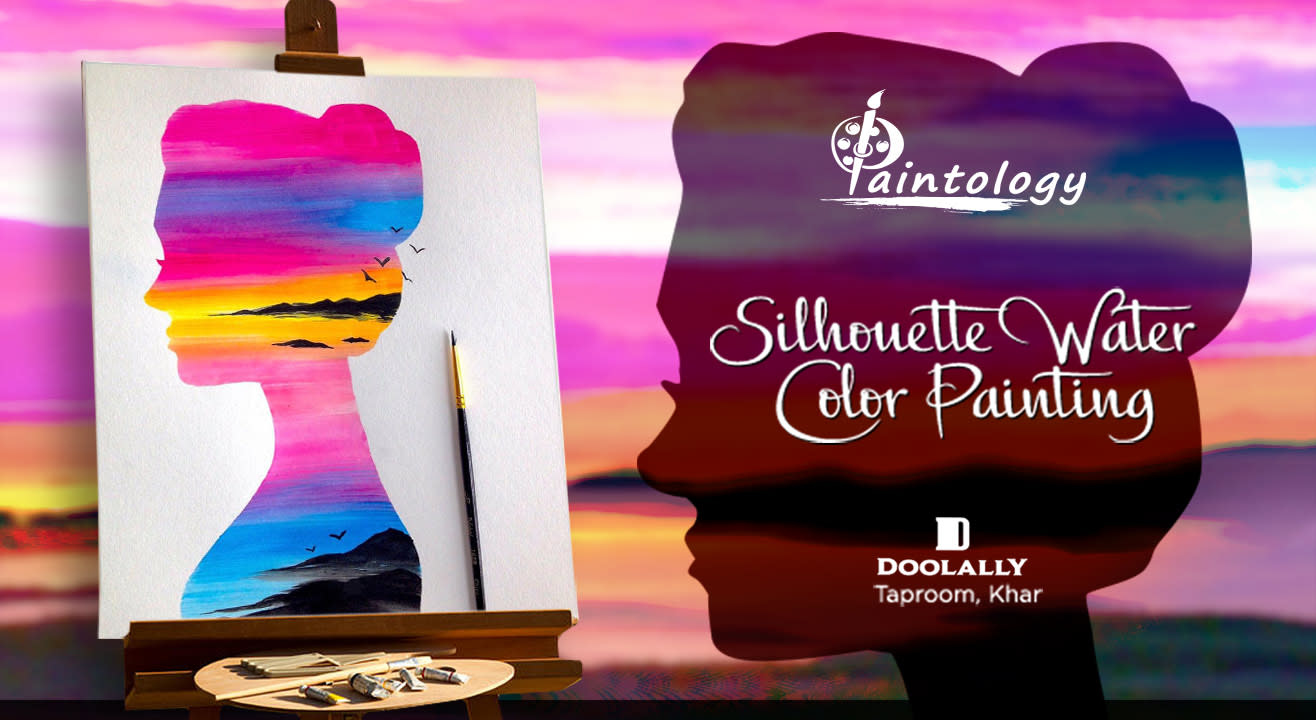 Painting
Silhouette Water Color Painting Party
About
Have You painted since a while ? If not, experience Paintology's Paint-parties fun filled experience where you can paint and socialize!
Paintology is back with its favourite paint-party but in a different style this time! Master this form of art with a twist by painting this in a girl/boy.
Water color painting is fun and a de-stressed art form! Paintology therefore brings to this paint-party to help you learn different techniques which will let you explore the hidden artist in you if you haven't painted since years. Come and take the first stoke of paint to create a memory for lifetime.
No painting experience is required.
All the necessary art materials will be provided along with food and beverage worth Rs. 300
Come-sip-paint-munch and yes, take this lovely piece of artwork with you home!
Paintology hosts paint-parties at different cafes in Mumbai & aims to bring out the hidden artist in you by helping you connect with yourself via paints! Paintology provides you all the necessary art materials, and will help you to finish the painting from the scratch. The painting is yours, and you have to take it home marked as a blissful memory in your life.
With outposts in Colaba, Bandra, Andheri and Khar, Doolally Taproom is known for its well crafted artisanal brews and lively, ambient atmosphere. They even play their music at a lower volume so that you can converse with your friends and family without being disturbed.
Venue
Doolally Taproom - Khar
10 A Rajkutir, E854, 3rd Road, Khar West, Ram Krishna Nagar, Khar West, Mumbai, Maharashtra 400052