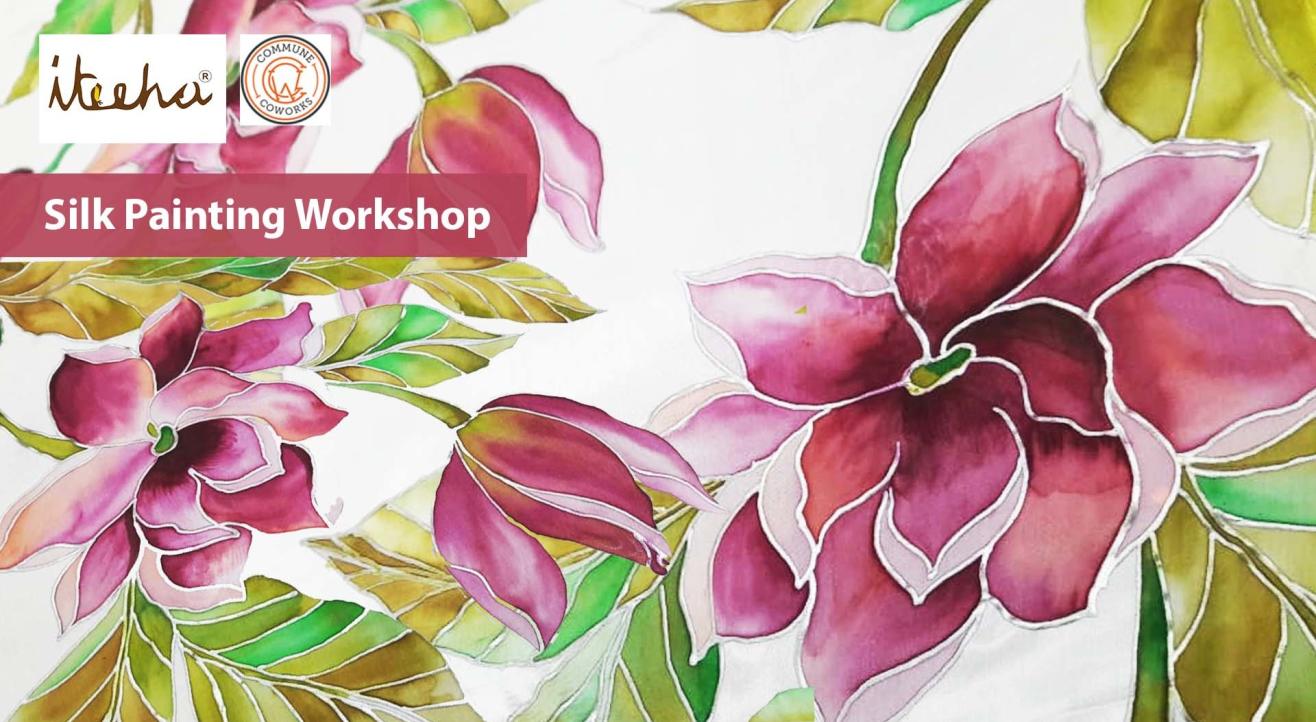 Art
About
We have many exciting workshops planned at Commune Coworks, Bangalore from 27th Feb to 1st March 2020, register soon!!!
Learn Silk painting, a popular craft that offers artists a satisfying technique for colouring fabric. The smooth weave provides a good surface which diffuses the colour evenly and colours flood the fabric the moment they are applied.
List of materials inclusive -
1. 1 Silk sample piece
2. 1 Silk Fabric Piece
3. Brushes
4. Silk Painting Colours
5. Palette
6. References
Fees: 2400/- inclusive of all material.
You get to take back the piece you make, all other material for use during workshop.
If any queries call us on 7506122332 or email us at workshops@iteeha.com.
Date and Time: 1st March 2020, 1.00 pm to 4.00 pm.
Duration of the event: 3 hours
Venue: Commune Coworks
139, First Cross Road, V Block, A, Cross Road, Koramangala, Bengaluru, Karnataka 560095.
Note: No certificate is provided for the workshop.
Venue
Commune Coworks
139, First Cross Road, V Block, A Cross Road, Srirampuram, 5th Block, Koramangala, Bengaluru, Karnataka 560095
GET DIRECTIONS