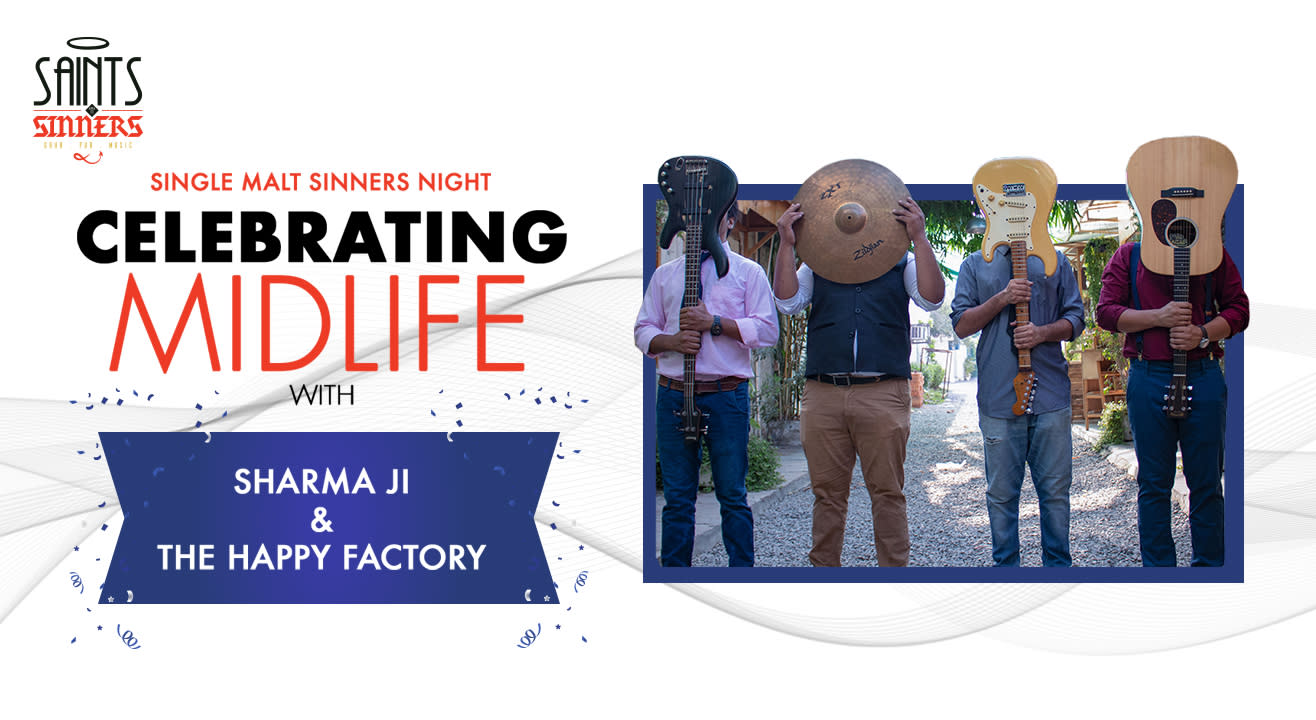 Music
Single Malt Night & Celebrating Midlife with Sharmaji & The Happy Factory
Saints N Sinners, Gurugram
About
Saints N Sinners are concluding October on a very 'happy' note with Sharmaji and the Happy Factory. After all, celebrations and happiness go hand in hand. What more could anyone ask for?
Sharmaji & The Happy Factory is a 4-piece band based in Delhi. As the name suggests, they are purveyors of happiness and thrive on stage with their high energy performance, compelling stage presence and electric sets.
With simple and honest music, Sharmaji brings soulful melodies together with the Happy Factory's super energetic acoustic – electronic pop vibes. They're sometimes happy, sometimes thoughtful, sometimes serious, sometimes hilarious - but never forgettable.
Single Malt Sinner's Night Offer: Buy 2 & get 1 free on the entire range of single malts.
Midlife Offer - If you are over 40 years of age, avail food discount equal to your age.
Tickets are available for ₹250/- and are redeemable for a 30 ml Teacher's Whiskey or equivalent. Guaranteed seating for all ticket holders.
Venue
Saints N Sinners, Gurugram
GF-21 Global Foyer, Golf Course Road Sector 43, Sector 43, Gurugram, Haryana 122002