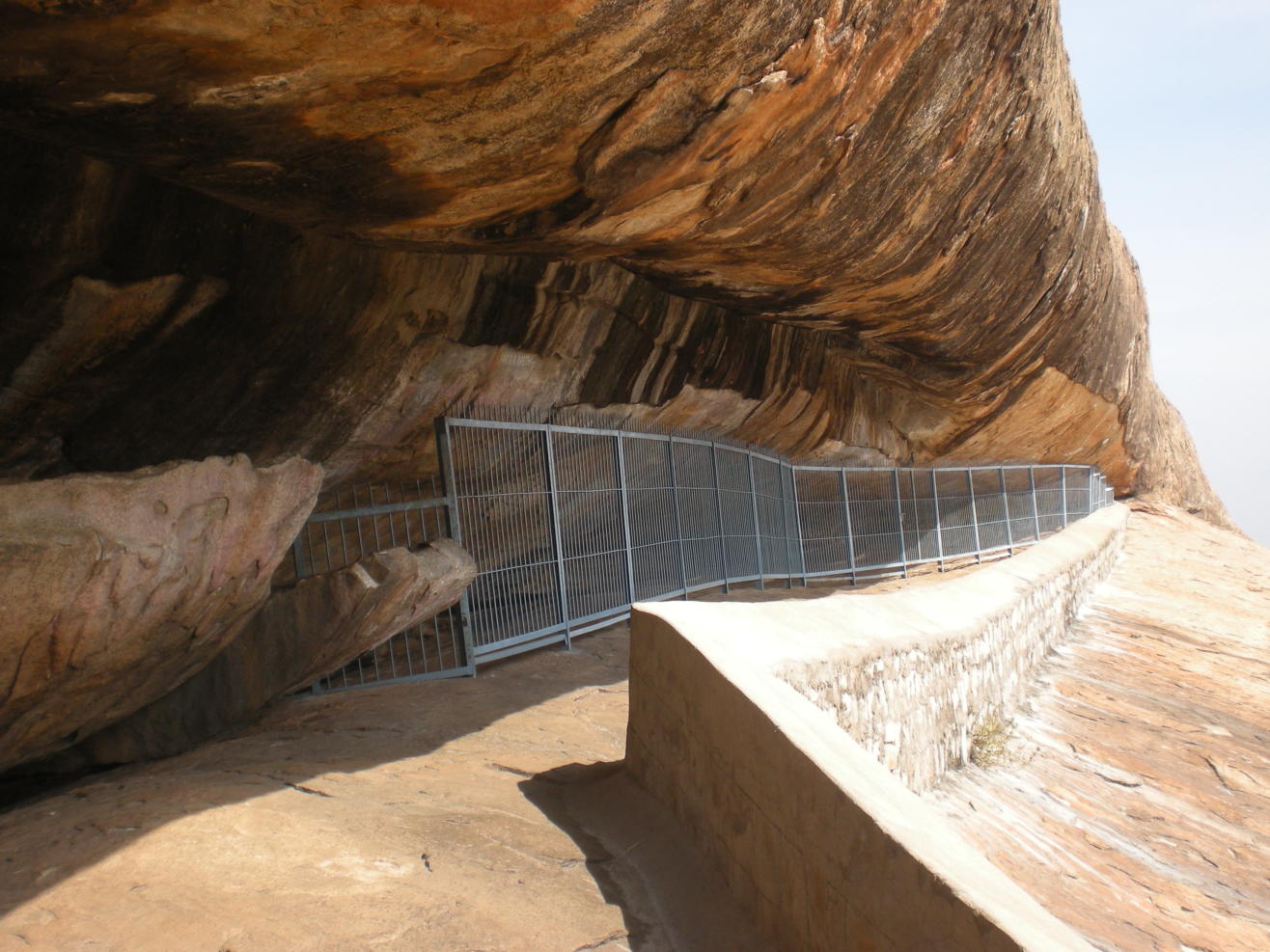 Monuments
Sittanavasal Cave (Arivar Koil), Madiyanallur
NATURAL CAVERN CALLED ELADIPATTAM
About
The Eladipattam caverns are home to historic murals that dated back to the Iron Age. It's situated in the Sittannavasal district, which, according to historians, roughly translates to 'abode of great saints'. This site is also home to a Jain temple carved out of the rock face, known as Arivar Koil. Marvel the intriguing structure as you experience the ancient South Indian history at this temple.
Seventeen stone beds, that were once used by Jain monks as resting spots
Arivar Koil, a Jain temple carved out of rocks
The paintings made of vegetable dyes depicting lotus flowers and other images of flora and fauna
The carvings in Tamil Brahmi on the stone beds
Tiruchirappalli International Airport is the nearest airport to the caverns.
You can get down at the Vellanur Railway station to reach this site.
The Pulavanpatti Bus Stop is the closest bus stop to the Eladipattam caverns.
Venue
NATURAL CAVERN CALLED ELADIPATTAM
Sittanavasal Cave (Arivar Koil), Madiyanallur, Sittannavasal Cave Road, Madiyanallur, Pudukkottai, Tamil Nadu, 622101
GET DIRECTIONS