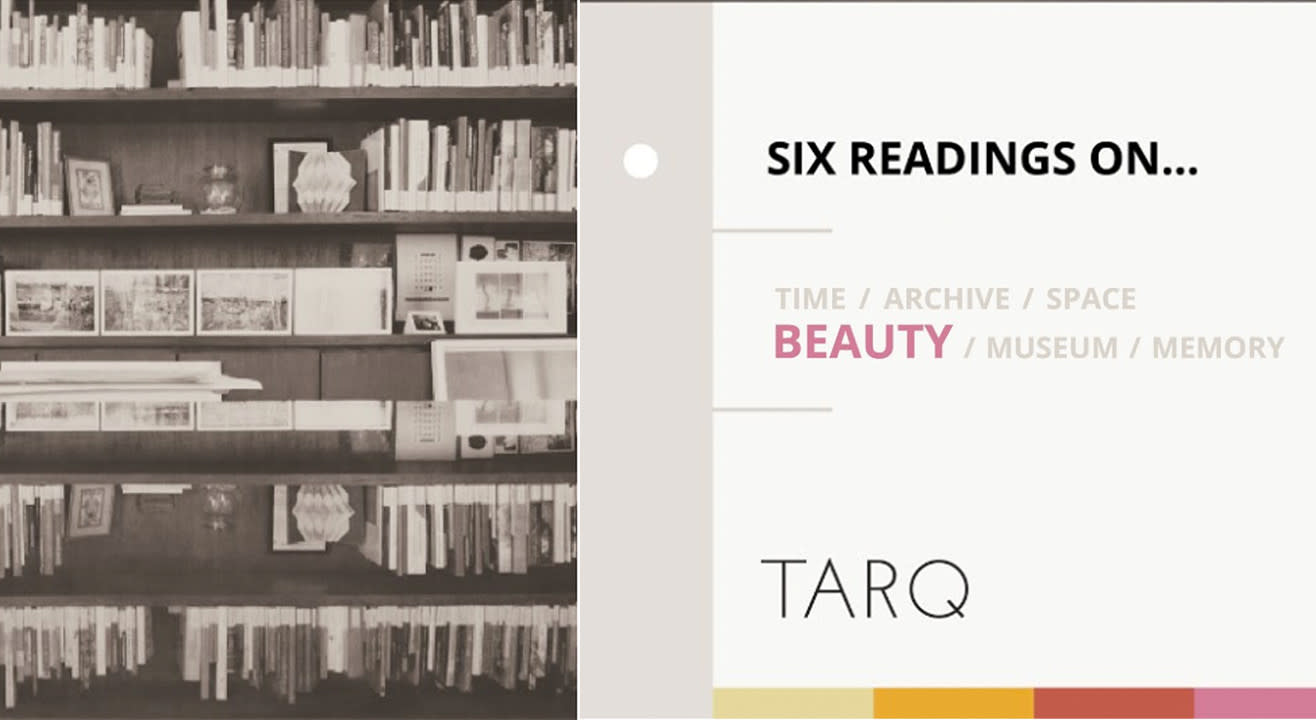 Reading
Six Readings On - Beauty
July 12, 13, 19, 20, 26 & 27 | 6:30PM
About
Curated and conceptualized by Kaiwan Mehta, and produced by TARQ, 'Six Readings On...' is a series of six seminars, each consisting of six lectures by well-known artists and scholars from a range of disciplines. Each session endeavours to unpack the diverse theoretical approaches that frame the subject in the realm of academia and artistic practice. The series continues into its fifth and penultimate chapter with a seminar on BEAUTY.
For this chapter of the series the following research scholars will be conducting the readings -
Sampurna Chattarji (on literature),Radhi Parekh (on design and craft), Dr.Kanchana Mahadevan (on gender and art) and Dr. Kaiwan Mehta (on visual culture and Orientalism).
The seminar will be in tandem with Remains of the Day - an exhibition of photographs by artist Shahid Datawala. This show conceptually brings together the many facets of Datawala's vast practice that includes fashion photography and product design. Given this diversity in his practice, Remains of the Day forms a fitting backdrop to this session.
Venue
TARQ Gallery
F35/36 Dhanraj Mahal, C.S.M. Marg, Apollo Bunder, Colaba, Mumbai, Maharashtra 400001