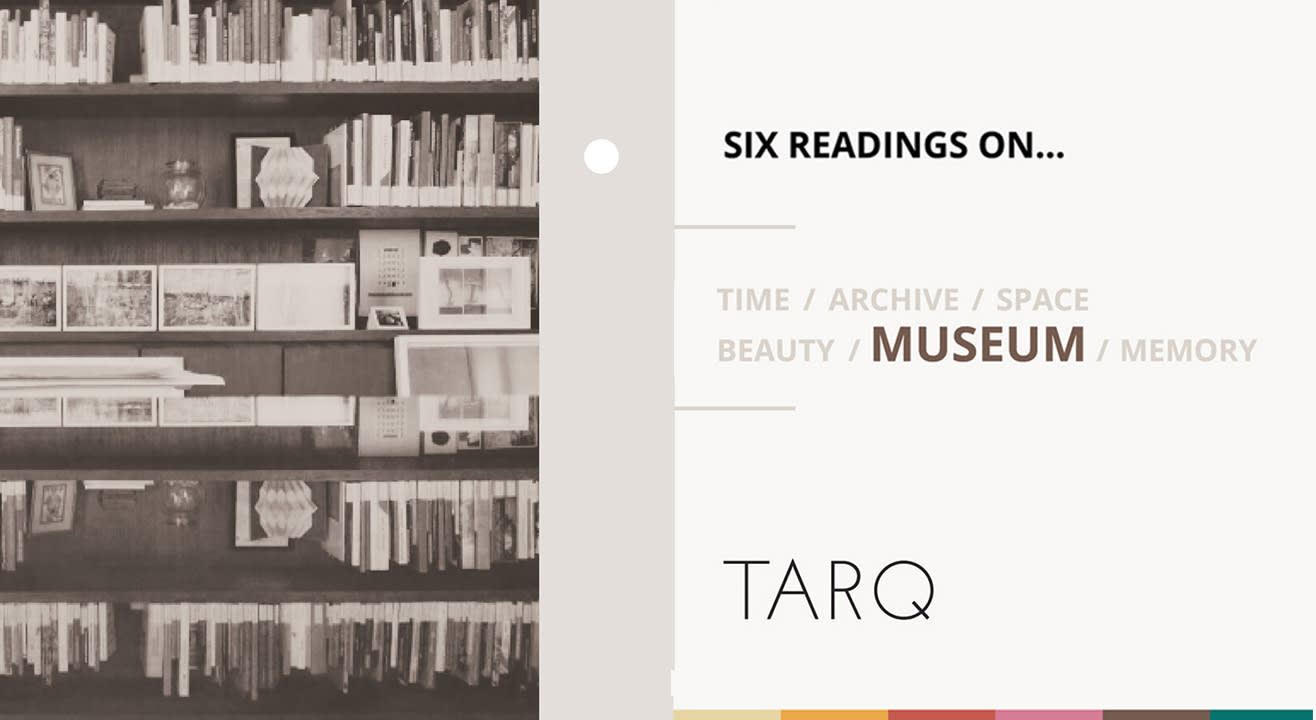 Reading
Six Readings On - Museum
November 1 - 3 | 8 - 10 | 6:30PM
About
Conceptualized and curated by Dr. Kaiwan Mehta, and produced by TARQ, 'Six Readings On...' is a six-part seminar series, each consisting of lectures by well-known artists and scholars from a range of disciplines. Each session aims to unpack the diverse theoretical approaches in the realm of academia and artistic practice that frame the subject at hand.
The series continues into its sixth and FINAL chapter with a seminar on 'MUSUEM'.
We will be joined by the following speakers for this session - Ranjit Hoskote (art critic, curator and poet); Dr. Annapurna Garimella (art historian and designer); Atul Dodiya (artist); Dr. Kaiwan Mehta (visual culture theorist and Managing Editor, DOMUS, India) & Hena Kapadia (Gallery Director, TARQ).
Ranjit Hoskote, Dr. Annapurna Garimella, Atul Dodiya, Dr. Kaiwan Mehta & Hena Kapadia
Venue
TARQ Gallery
F35/36 Dhanraj Mahal, C.S.M. Marg, Apollo Bunder, Colaba, Mumbai, Maharashtra 400001