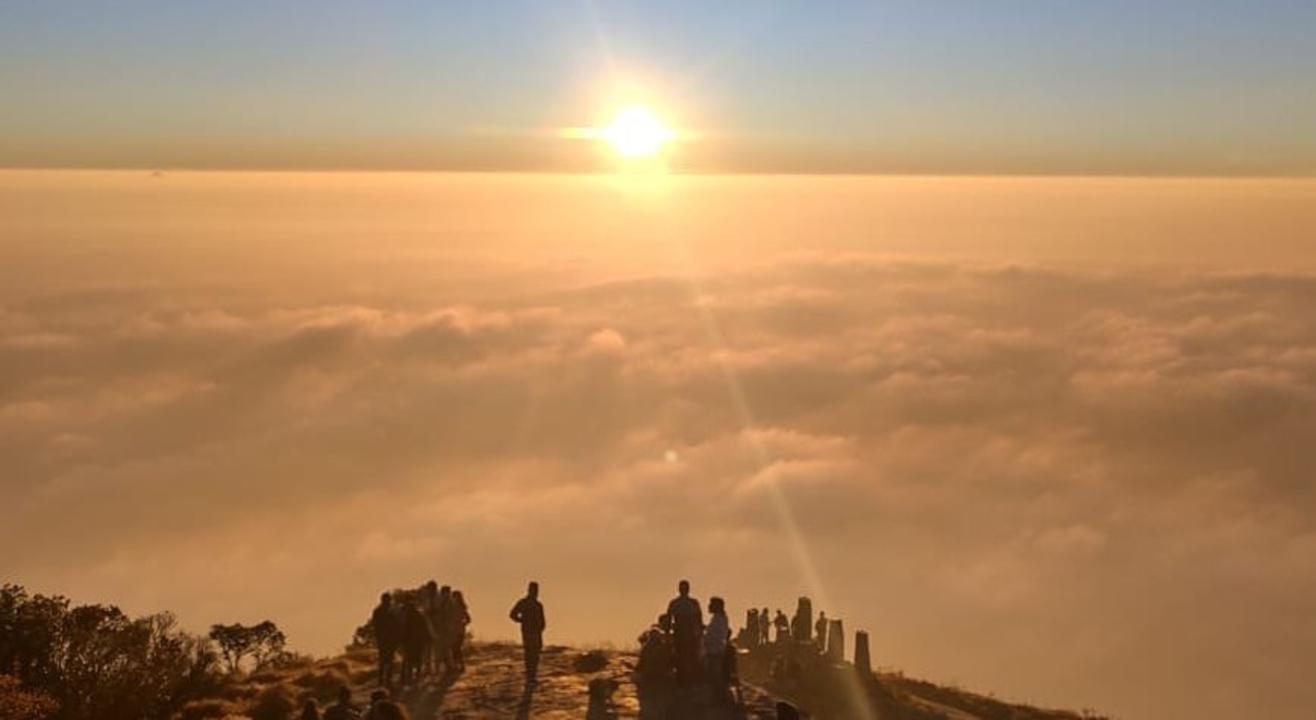 Skandagiri Sunrise Trek | Nammatrip
August 4 | 11PM - August 6 | 1PM
Event Guide
For Age(s)
Family Friendly
Masterclass
Learn from an expert
Invite your friends
and enjoy a shared experience
Skandagiri Sunrise Trek | Nammatrip
August 4 | 11PM - August 6 | 1PM
Event Guide
For Age(s)
Family Friendly
Masterclass
Learn from an expert
Invite your friends
and enjoy a shared experience
Event Guide
For Age(s)
Family Friendly
Masterclass
Learn from an expert
Covid 19 Safety Measures
This event adheres to the following

Health & safety measures
Social Distancing
Temperature Checks
Face Masks Required
Hand Hygiene Stations
Limited Capacity
Sanitisation before the show
Organisers wear masks
Proof of Vaccination Required
Invite your friends
and enjoy a shared experience
Covid 19 Safety Measures
This event adheres to the following

Health & safety measures
Social Distancing
Temperature Checks
Face Masks Required
Hand Hygiene Stations
Limited Capacity
Sanitisation before the show
Organisers wear masks
Proof of Vaccination Required
Skandagiri, also historically known as Kalwarbetta or Kalavara Durga is a mountain fortress located around 70 km from Bangalore. This tiring yet much rewarding trek takes you through a spectacular journey amidst the wilderness. Starting at 10 pm from Bangalore, reach the base point by midnight and hereby begins the night trek. The serene and sublime atmosphere around Skandagiri will definitely boost up your adrenaline. This 8km trek can easily be completed within 4 to 5 hours of ascending and descending. Tried and tested both by amateurs and professionals, this trek is a must for thrill seekers. The climb gets tedious as you reach the Papagni Temple, hereby offering treacherous terrains amongst the dense shrubs around. Thereafter the steep slopes may require tricky footwork till the summit. The ruined remains of Tipu Sultans fort and an abandoned fort remains at the top of the hill. Wake up to experience the morning winds caressing you, as you open your eyes to get the most magnanimous sight of the sun rising above a bed of clouds, a sight so rare. The misty valley of Skandagiri is bound to leave an everlasting impression in your mind.
Trek Difficulty: Moderate Distance from Bangalore: 70 Km Trek Distance: 8 Km Package Includes:
• Transportation (from/to Bangalore) • Night Trek • Breakfast • Refreshment • Forest Charges
Tentative Itinerary


11:00 PM Pick up starts from Bangalore
03:00 AM Reach Skandagiri base
03:10 AM Start the hike to peak Skandagiri
05:00 AM Finish the hike, relax
06:30 AM Relax until sunrise
07:00 AM Descend towards the base
10:00 AM Head to the nearby restaurant. Freshen up & have breakfast(self sponsored)
11:00 AM Head back to Bangalore
1:00 PM Reach Bangalore
Inclusions
Activity
Sunrise Hike
Transport
Pick up and drop from/to Bangalore in a Traveller or Mini Bus.
Other Inclusions
Trek Permits
Trek Leads from NammaTrip
Things To Carry


Small Backpack to carry below essentials
Water bottles
Energy bars
Personal medication or A First Aid Kit
Sweater/ jackets for the night.
Raincoat/Poncho (if it looks rainy)
Extra clothing (in case you plan to dive in the lake)
Good sports shoes or trekking shoes
Flashlight/Torch with extra batteries
Camera (optional)
Pick up points


RR Nagar (11:00 PM) - Gopalan Arcade, Mysore road
Banashankari (11:30 PM) - Bus Stop
BTM (11:50 PM) - Udupi Garden Bus Stop, Near A2B
Silk Board (12:10 AM) - Prashant hotel (towards Marathalli road)
Marathahalli (12:40 PM) - Opposite to Kalamandir
Tin Factory (01:00 AM) - Bus Stop
Drop points are same as chosen pickup points
Pick up Times are tentative. Once you register with us, we will send you the exact pickup times and location on WhatsApp.
In case More info call/WhatsApp 9632996995.
Note
Your equipment and equipment distributed are to be carried by self, like bags, sticks, etc.
As you are exploring nature, don't expect washrooms near hills. Washrooms are only available at the hotel, campsite(you reach hotel/campsite for breakfast).
NammaTrip is not responsible for misplacing/loss of any personal belongings.
About NammaTrip
We as an Adventure company aim to show you nice people the most beautiful and pristine places in Karnataka.
Preserving the cleanliness & beauty of our beautiful land is our topmost priority.
Go deep into nature
Hike to see the beauty of the sunrise.
Trek to beautiful mountains.
Dip in the beaches of our beautiful coast.
Hike through the mystical rainforest of the Western Ghats.
Come Experience Namma Karnataka
Terms & Conditions


All our arrangements are very basic; we do not/cannot provide luxury on such an event
Weather conditions, wildlife movements, permission changes are not in our hand, often we are forced to change the itinerary, distance or place. But if for some reason we cancel the event we offer a 100% refund to all the participants.
You agree to indemnify yourself for the risks involved in the outings varying from destinations to destinations.
In case of damage or loss of any of the equipment or Items of nammatrip, the responsible member has to bear the cost.
We have designated pick up and drop points, make your own arrangements of transports to the desired pick-up point accordingly.
We are dependent on third party transport agency; we don't have direct control over the vehicle, vehicle drivers. Issues pertaining to pick up and drop times or quality of bus are quite rare. If you are too specific please check before registering.
We may revise the Terms and Conditions from time to time by updating this posting. The revised terms will take effect when they are posted.
We cannot guarantee the availability of restrooms during Camping, and for convenience, we try our best to reach a place where people can freshen up.
nammatrip is not responsible if any injuries or accidents occur during the event.
Any client consuming alcohol, misbehaving, causing delay during the event will be terminated from the event without any prior warning and no refund will be given. Such clients should arrange their own transport to way back, nammatrip does not hold the responsibility of terminated clients.
Littering, smoking & consumption of alcohol is banned.
In case of unforeseen weather conditions or government restrictions, certain activities may be canceled and in such cases, we will try to provide an alternate feasible activity. However, no refund will be provided for the same.
If we cancel the event, we offer a full refund to all the participants.
It is the responsibility of the client to communicate with a third party (booking website) for cancellation.
Cancellation / Refund is done by the third party based on their policies.
COVID-19 SOP
1) Mandatory use of face masks and gloves by the trekkers during the entire course of the trek.
2) The batch size will be limited to maintain social distancing. Trekkers must maintain a distance of 5ft among them during the course of the trail.
3) Trekkers must carry a hand sanitizer and use it regularly for their own safety.
4) Every trekker will be asked about their travel history during the last 10 days.If anybody has been in a red zone or has had an alarming travel history,he/she will be asked for covid tests done during the last 5 days and they can then proceed with the booking.
5) If the trekker shows any symptoms during the course of the trip or before, he/she will be advised to abort the trek.
6) The trekkers should not litter/spit/gargle during the course of the trek. They will also be strictly not allowed to share water bottles or any personal items.
7) Before boarding the bus, all the participants and the driver will be screened for temperature and face masks will be provided.
9) All required information of the trekkers like Age,Phone Number and Home address will be recorded. A copy of Government Identification of all participants will be taken by us.
10) We will encourage all trekkers to follow respective Covid-19 Social Distancing Guidelines and State Government rules.
11) The trekkers will be made to sign a disclaimer form and made aware of everything they should not do during the trek.
12) The restaurants and hotels we choose for meals/accommodation will be of high hygienic standards and made sure the place is sanitized regularly.
13) All our Outdoor Leaders will be thoroughly briefed with everything that needs to be followed. We will also make sure there are organizers during the trip who will take care of all necessary precautions.
14) Any trekkers showing symptoms will be quickly isolated and will be asked to abort the trek at any time.
15) All the vehicles,restaurants,home stays and equipment used will be regularly sanitized with disinfectants.
Day 0
11:00 PM Pickup starts from Bangalore

Day 1
03:00 AM Reach Base (05kms trek one side)
06:00 AM Reach peak and relax.
06:15 AM Enjoy the sunrise
07:30 AM Descend to the base
10:30 AM Have BreakFast on the way.
12:00 PM Head back to Bangalore.


Skandagiri Sunrise Trek | Nammatrip
August 4 | 11PM - August 6 | 1PM
Event Guide
For Age(s)
Family Friendly
Masterclass
Learn from an expert
Invite your friends
and enjoy a shared experience