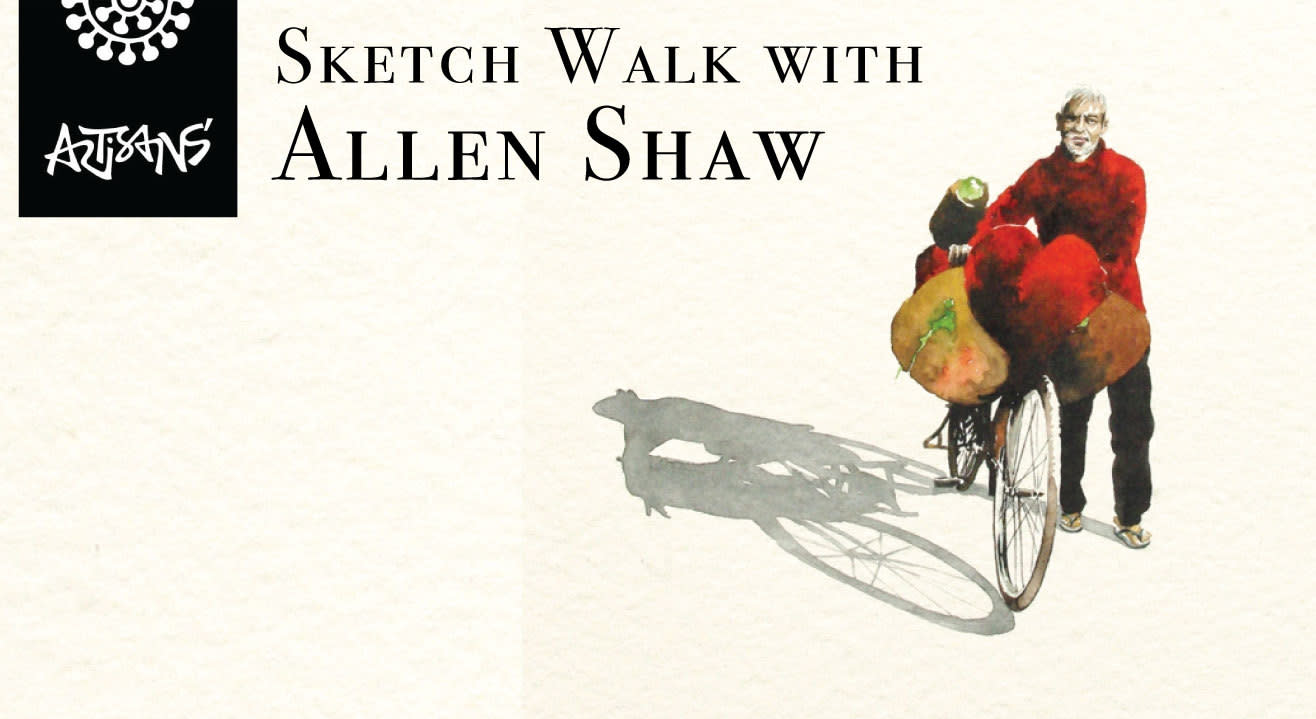 Art
Sketch Walk With Allen Shaw
February 24 | 7:30AM - 10:30AM
ARTISANS' Gallery, Kalaghoda, Mumbai
About
Water colours have long been used as a tool for documentation, especially by travellers looking to preserve their experiences and impressions. In the age of digital photography, this has now become a rarity.
Artist, illustrator and animator Allen Shaw is one of those rare travellers that takes his sketchbook with him wherever he goes, never missing an opportunity to create his own charming personal mementos to take back home with him.
This year, he is back at ARTISANS' with an art exhibition that celebrates Shaw's 20 years of 'sketchbook-ing'. As part of his show, Shaw will conduct workshops at ARTISANS'. Each workshop will explore two distinct aspects. He will first touch upon understanding water colour as a medium, and the move on to the application of the water colours towards creating a travelogue - the structure, the story and translating an experience into illustration.
You will get a signed copy of Allen Shaw's commemorative sketchbook by Kaagazi, that you can paint stories in.
Venue
ARTISANS' Gallery, Kalaghoda, Mumbai
ARTISANS' Gallery 52-56 V B Gandhi Marg, Kala Ghoda, Mumbai, India