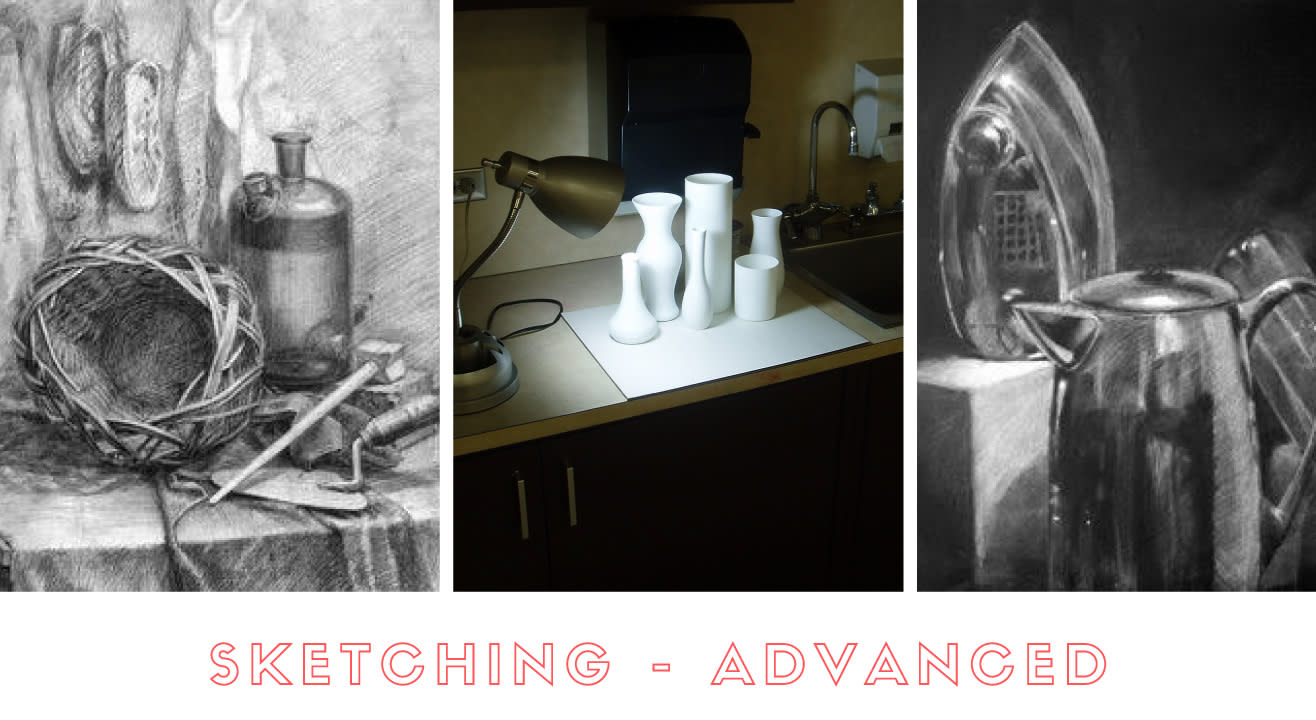 Art
Sketching Advanced - Workshop
About
This workshop is a great opportunity for those who have dabbled in sketching and want to further hone this skill. In this workshop participants will learn to draw still life from observation, with focus on sketching to proportion and shading accurately to represent:
a. textures of the objects being drawn (for instance satin versus cotton, steel vs glass etc)
b. dramatic shadows that will be simulated with artificial lighting
Rough work will be done using charcoal sticks on newsprint paper, while the final sketch will be done using shading pencils on sketching paper.
All material required for workshop will be provided. This workshop requires prior knowledge of using charcoal sticks and pencil shading.
Minimum age to participate: 13 years
Venue
The Circular Square
24, Doddakalansandra Gubbalala gate, next to Lakshmi Vilas bank, Bengaluru, Karnataka 560062