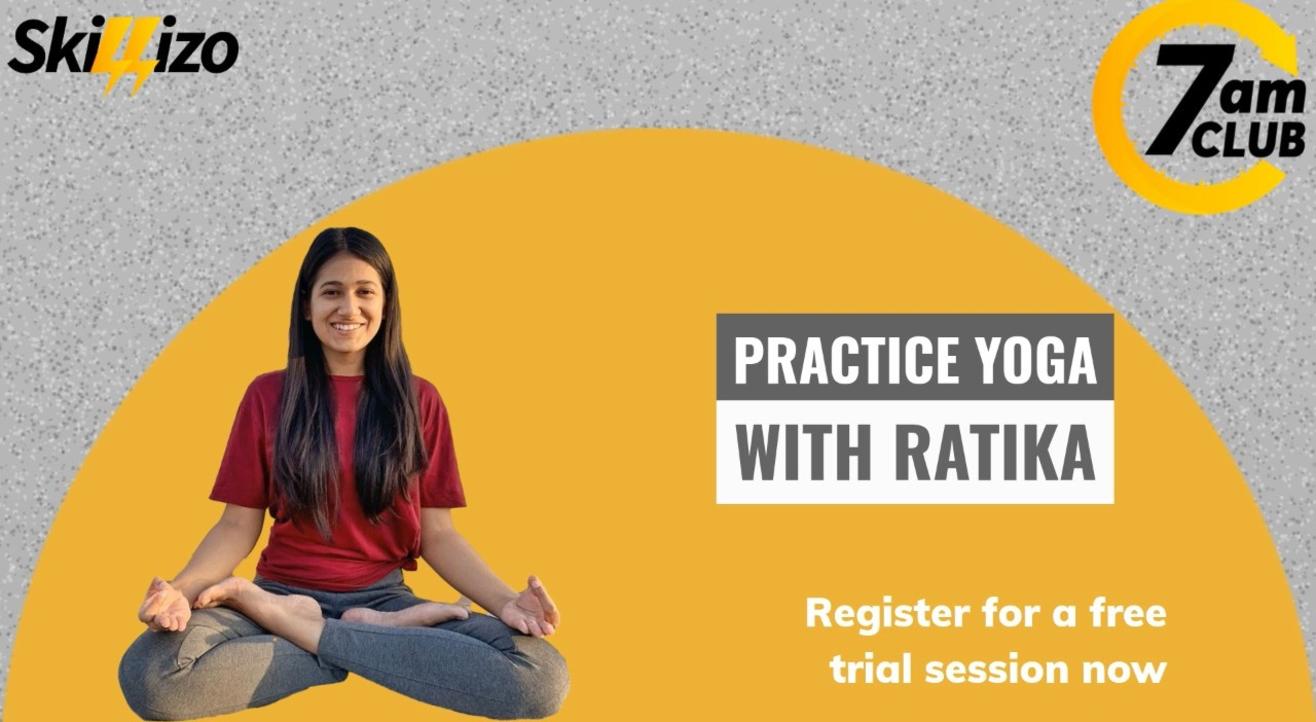 Skillizo 7AM Yoga Daily Sessions
July 29 | 7AM - August 31 | 8AM
Invite your friends
and enjoy a shared experience
Invite your friends
and enjoy a shared experience
About the Event
Staying mindful is the easiest way to maintain calm and composure throughout the day.
Do you like what you're reading, and want to achieve this too? Worry not, Skillizo has the perfect plan to help you feel at ease and get all those endorphins flowing so that you can start your mornings with a clear head and smiling face! 🙂
Our specialized Yoga course gives the nudge you need towards staying healthy, inside and outside.
Here's what you'll get:
1. Theoretical insights into the science behind each asana along with its benefits
2. An understanding of the varied techniques including suryanamaskar, pranayam and hatha yoga
3. Expert advice and consistent support
What are you waiting for? Begin your journey to mindfulness today, see you in class!
Register for the trial class now! The applicants will be receiving zoom link to attend the session.