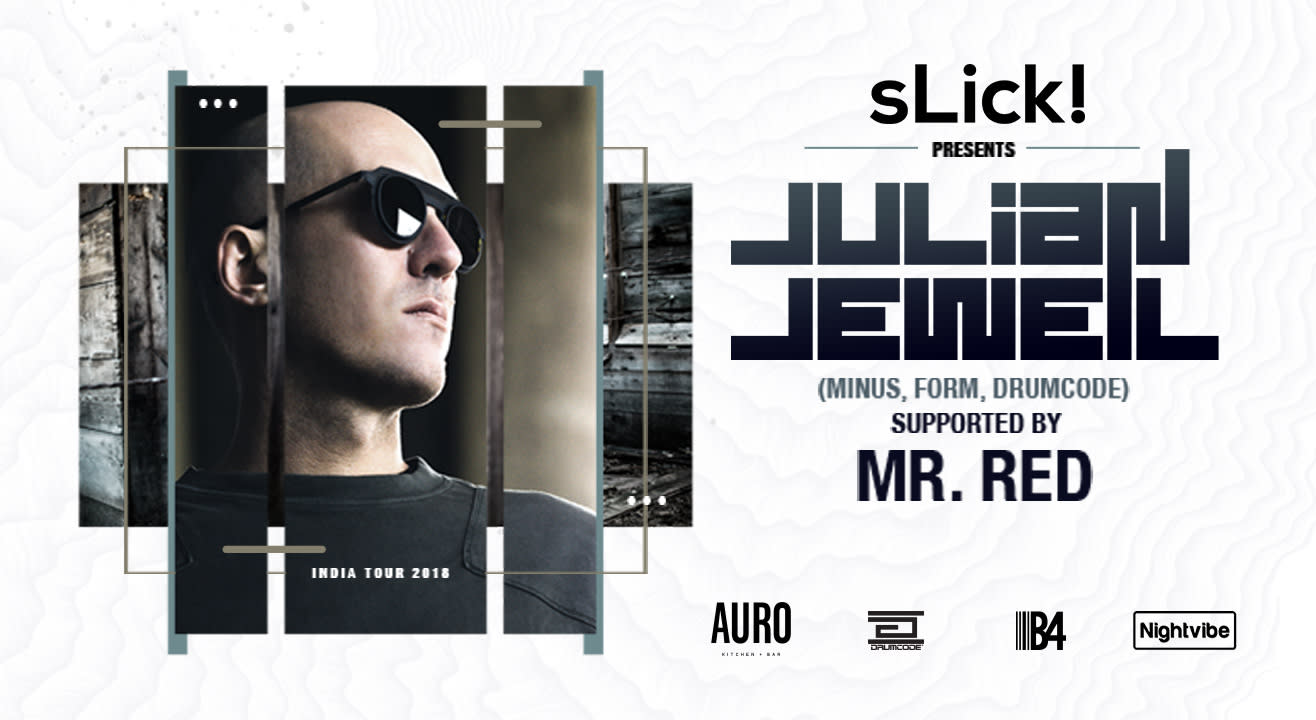 Music
SLick! presents Julian Jeweil (Drumcode) at Auro
Auro Kitchen & Bar, Delhi
About
Julian is no stranger to the Indian crowd, if you've attended his shows before you know whats going down & If you haven't, you seriously need to
A Beatport chart-topping regular, Julian Jeweil is a French artist based in southern France and Berlin. This nonstop world-touring artist found his signature sound through his numerous productions and live sets, all characterized by a melodic style of techno.
The adventure begins in 2007 when he releases his first hit "Air conditionné", which quickly ranks #1 in Beatport sales.
In 2010, Julian signs with two prestigious labels: Cocoon, on which he released the "Color" EP – its single "Soho" ranked #1 in the Beatport Techno Top 100 - and Plus 8 Records. The same year, the "Techno Corner" EP is released on Form, his friend Popof's label, and a remix is commissioned by Moby ("Stay Down").
In 2011, Julian confirms his standing in the Techno scene by releasing his second EP with Plus 8 records (Hermanos Ep).
Venue
Auro Kitchen & Bar, Delhi
31, 2nd Floor, DDA Shopping Complex, Aurobindo Place Market, Hauz Khas, New Delhi - 110016