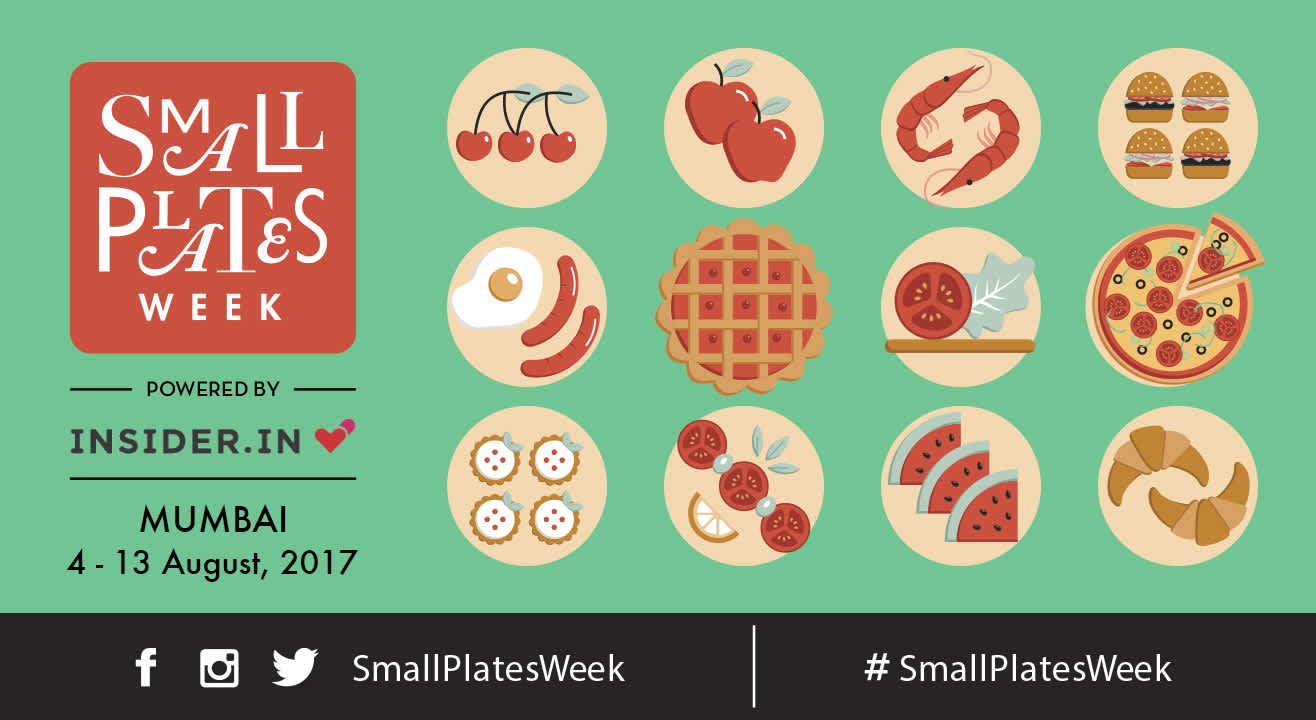 Food
Small Plates Week: Mumbai
Small Plates Week is a 10-day culinary event that allows diners to sample an extensive selection of small plates to eat, share and repeat. There are 12 participating restaurants in Mumbai with each restaurant offering a menu of 16 small plates!
How it works
Each Small Plates Week menu will feature up to 12 vegetarian / non vegetarian savoury dishes along with 4 desserts. You can order each small plate on the menu and reorder an extra serving of any dish your table enjoyed. All menus are priced at INR 1200 per diner, exclusive of applicable taxes and service charges. You will be required to pay a nominal booking fee to secure a reservation online, and the meal price + taxes will be collected directly at the restaurant.
Select the restaurant you'd like to visit, below!

Subscribe to receive our newsletter!
Find the best experiences happening out there in your city or enjoy handpicked content while sitting comfortably at home. Insider is your go-to place to figure out what to do today!