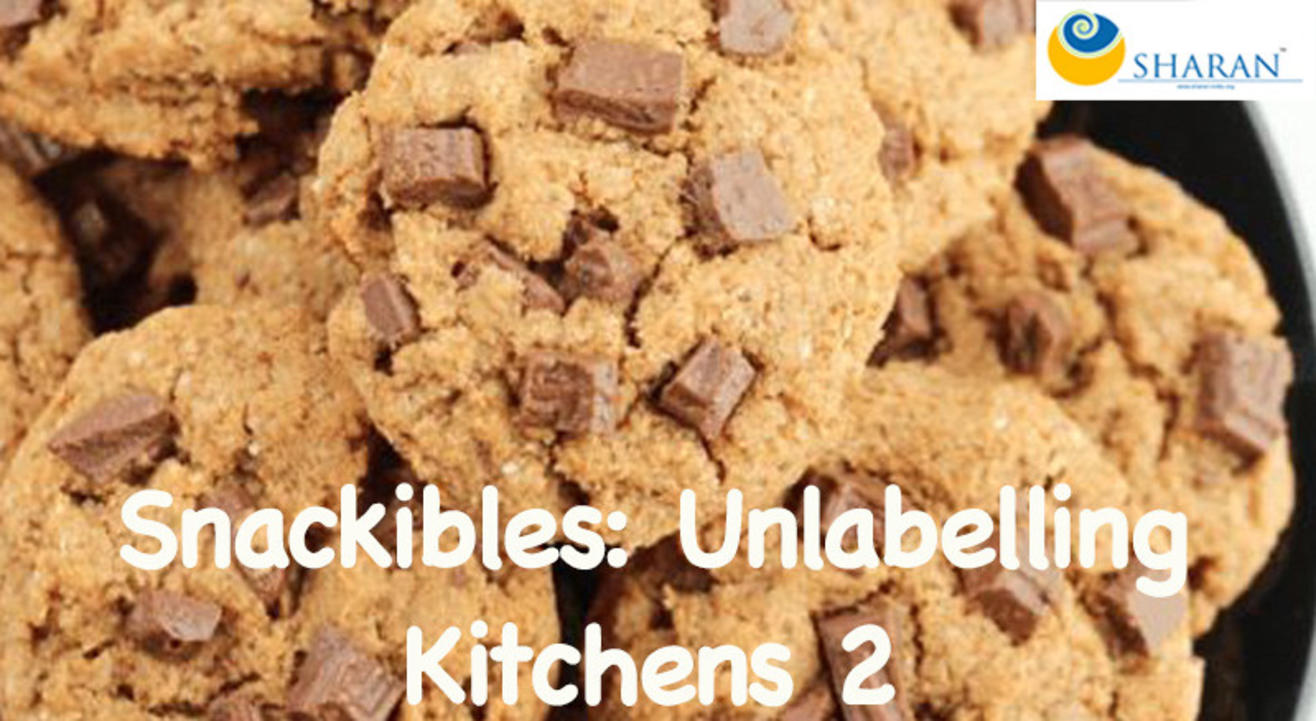 Snackibles: Unlabelling Kitchens 2
Invite your friends
and enjoy a shared experience
Invite your friends
and enjoy a shared experience
About the Event
SHARAN promotes a diet free of processed and packaged foods. Ever wondered why?
How many of us have bought a packet and never bothered to look at the label?
Food labels carry useful information to help you make good choices about food. Yet, most of the time we do not even bother to look closely at the finer details on the packet, other than the price!
Packaged and processed food come with their share of chemicals, preservatives, refined sugars, oils, dairy, additives and more.
In this unique class, you will learn healthy alternatives to packaged foods available in supermarkets, free of preservatives and chemicals! This class will also inspire you to start unlabelling your kitchens and start making the store bought foods in your own kitchens.
Join Shraddha where she has curated delicious snacks which can be made very easily at home without any additives, with natural and whole foods!
Menu:
Chocolate Nuggets
Italian Millet Crackers
Grain-Free Chocolate Chip Cookies
Oats and Makhana Pre-Mix
Poha Pre-Mix
Date: Monday, 28th September 2020
Time: 5.00 pm to 6.00 pm IST ( 7.30 am New York, 12.30 pm UK, 3.30 pm UAE, 7.30 pm Singapore)
Presenter: Shraddha Saraogi
Registrations close on 28th September at 11 am IST
Note: You will receive a zoom link one day prior to the event via email. If you do not see this please check your spam and whitelist our address to avoid missing future mails by dragging it into your Primary Box
The recipe sheet and zoom link will be sent to you one day prior to the event via email.
In case you do not receive the email or recipe sheets, please contact – office@sharan-india.org or call / whatsapp – +91 9769117747
In case you are not able to attend the live session, then a recording option is available. In this case please do not register here, but rather send an email to events@sharan-india.org and you will be told how to make the payment. The price will remain exactly the same. Strictly no recordings will be given to those who have registered for the LIVE zoom session, whatever may be the reason.
Cancellation 24 hours before the event attracts full refund. No refund for cancellation on the day of the event.