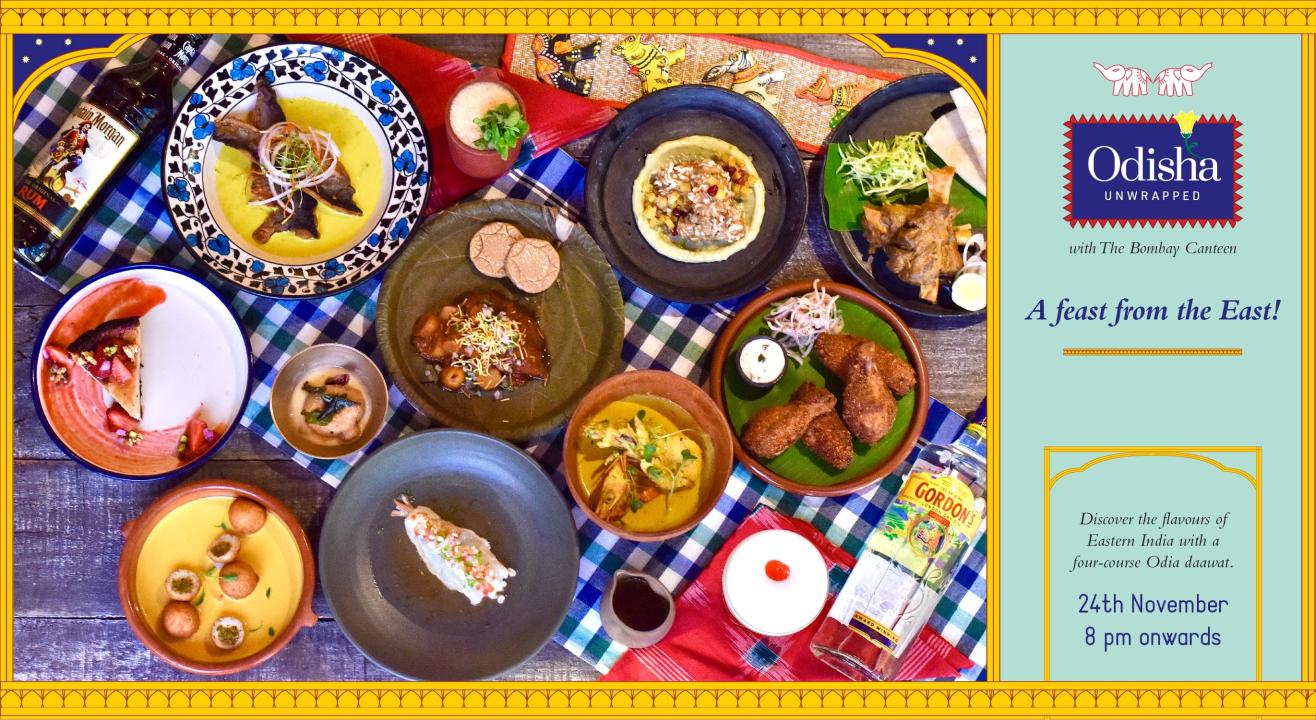 Sneak Peek to Odisha Unwrapped
The Bombay Canteen, Mumbai
Invite your friends
and enjoy a shared experience
Invite your friends
and enjoy a shared experience
About the Event
Unwrap the flavours of Eastern India with an Odia feast featuring the spice-laden Gota Baigana, a crunchy side of Badi, an all-encompassing Ekabarni, and a sweet, tender Rasabali and more, paired with Odia inspired cocktails.
ALKA'S ODIA FEAST
While The Bombay Canteen was upgrading, our team of curious chefs travelled to sun-soaked Odisha. Alka Jena, an Economist and home chef opened her home and kitchen to them for an Odia feast of staples and specialities. A month later, we invited her to the Canteen kitchen to collaborate with us on our Odisha-inspired menu.
ODISHA DISCOVERED
While the state itself was no mystery to us, the depth of Odia cuisine had us floored. Distinct from its neighbours', it's set apart by rustic flavours, unique spicing and root-to-fruit cooking.
From the fresh feasts of the coast to the sun-dried vegetables and pulses of the west, Odisha's abundance of robust flavours is a culinary exploration we couldn't wait to continue at The Bombay Canteen.
Book yourself a spot for Odisha Unwrapped daawat to experience these heartwarming Odia flavours as Ms. Alka herself accompanies you.
The Bombay Canteen, Mumbai
Unit-1, Process House, Kamala Mills, Near Radio Mirchi Office, S.B. Road, Lower Parel, Mumbai, Maharashtra 400013
GET DIRECTIONS