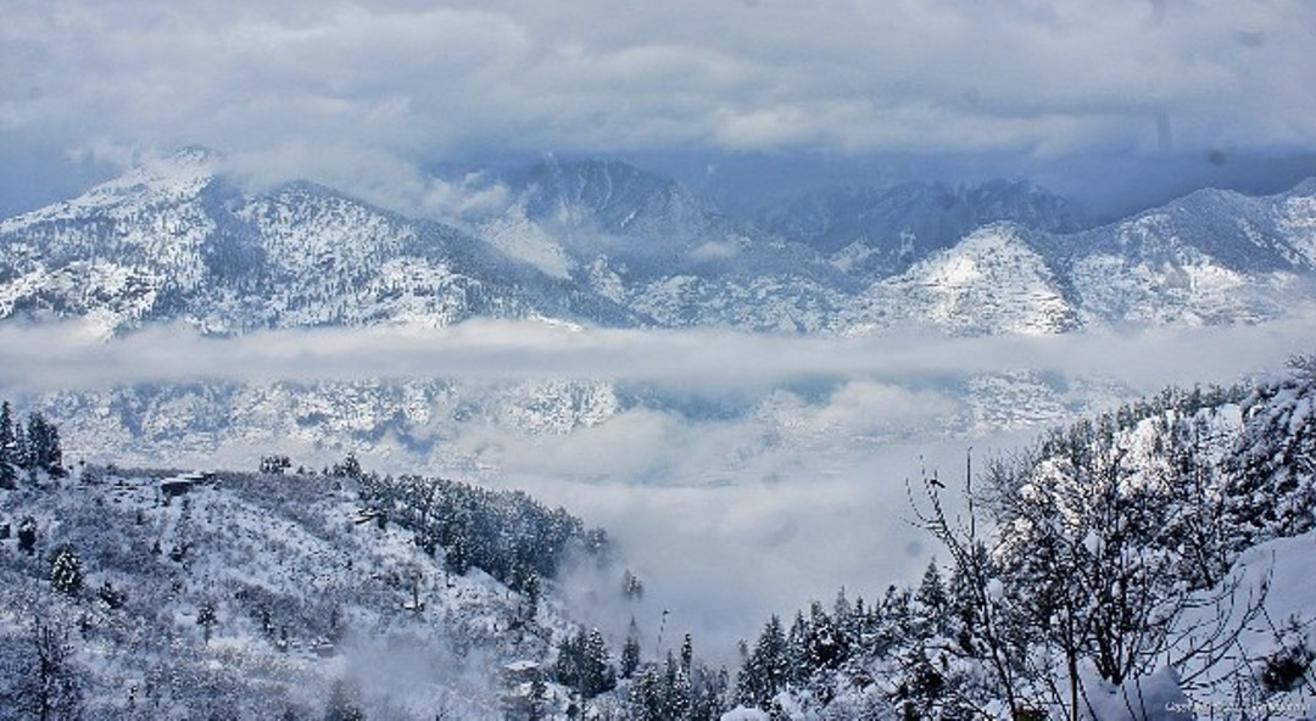 Snow Trek in Manali | Kailashrath Treks
Invite your friends
and enjoy a shared experience
Invite your friends
and enjoy a shared experience
About the Event
Snow capped peaks, the Beas River and thick pine wood trees around Manali, makes it best destination for a vacation in Himachal Pradesh during winters. The entire Manali Valley looks beautiful during the winters – pure white beauty! The wisest way to observe, learn and explore with an Eco-friendly way of travelling is trekking. "Snow Trek in Manali" offers one a healthy and natural way of travelling.
Things to carry
-Trekking shoes: Carry trekking shoes good grip and ankle support. Do not carry sports shoes.
-Three layers of warm clothes: Carry two or three-layer jackets, fleece jackets and a padded jacket.
-Two/Three trek pants: Carry light cotton trek pants. Denim/jeans and shorts are not suitable for trekking.
-Three t-shirts (collared/dri-fit): Full sleeved t-shirts that prevent sun burns on the neck and arms. Carry one or two dri-fit t-shirts.
-Thermals: Carry thermals (top and bottom).
-Sunglasses: Sunglasses are mandatory. There will be lot of snow on the trek and can cause snow blindness.
-Cap: At high altitude, the sun is extra harsh so carry a cap to protect yourself.
-Water proof hand gloves: Carry water proof gloves and avoid woollen gloves as they will get wet if you touch snow.
-Socks (3-4 pairs) and a pair of woollen socks: Apart from two sports socks, you can take a pair of woollen socks for the night.
-Headlamp/LED torch: Mandatory
-Raincoat/Ponchos: At high altitudes, snowfall and rain are quite common and it's mandatory to carry a poncho so that you don't get -wet. The trek will continue as planned even during rainfall. Your poncho should protect you rain. Carry a backpack cover for extra -protection from rain for your belongings.
-Daypack (20 litres): You will need this to carry water bottles, lunch box and personal medical kit in case you decide to offload your backpack.
-Lunch box and water bottle: Every participant should have their personal lunch box and good water bottle.
How to reach Naggar ?
By Bus: Take a bus headed towards Manali from Delhi/Chandigarh and get down at Patlikuahal stop(20 km before Manali) and take a local bus/taxi to Naggar chowk/Chandrasekhar home stay. Volvo buses to Manali leaves between 5 pm to 9 pm from Delhi.
Pick up/Drop
Trekkers must report at Naggar before 10 am. Drop will be at Manali bridge/Government bus stand. POC details will be emailed prior to the event.
Ticket inclusions:
-Accommodation
-Meals
-Rucksack
-Camping charges
-Trekking equipment
-Gaiters
-Safety equipment
-Expert trek Leaders
-Expert Trek Support Team
-Personal Insurance
Itinerary
Day 1
Reporting at Rumsu base camp, Manali.
Recieving at Patlikuhal, which is 20km before Manali. All the buses going to Manali goes via Patlikuhal. From 6:00 am to 9:30 am we provide free pickup from Patlikuhal to our base camp on Rumsu village. To reach in time one should board a bus starting before 6pm from Delhi. Once in Rumsu village we will go for Acclimatization walk to Pulag and evening we will go to Chichogi.
Day 2
Snow trek to Sterling camp
Sterling, is a dark green meadow amidst dense Himalayan forest, with gentle snow slopes where participants can enjoy lot of snow activities. The trek to Sterling is a steep climb and takes around two to three hours to reach. Overnight stay in tents at Sterling camp.
Day 3
Trek to Ghankulhadi and back to Sterling forest.
Today we will walk deeper in Jungle and enjoy more with nature. Till Ghankulhadi the trek route is easy and while coming back we will find snow slides to enjoy.
Day 4
Descend to Rumsu base camp and drop at Manali bus stand.
Today we will descend to Rumsu base camp, it will take around 2 hours to reach back to Rumsu base camp. From there to Manali Mall road drive is 2 hrs. We try to reach there by 1pm, so participants get enough time to purchase some souvenirs and board there busses from 5pm onwards.