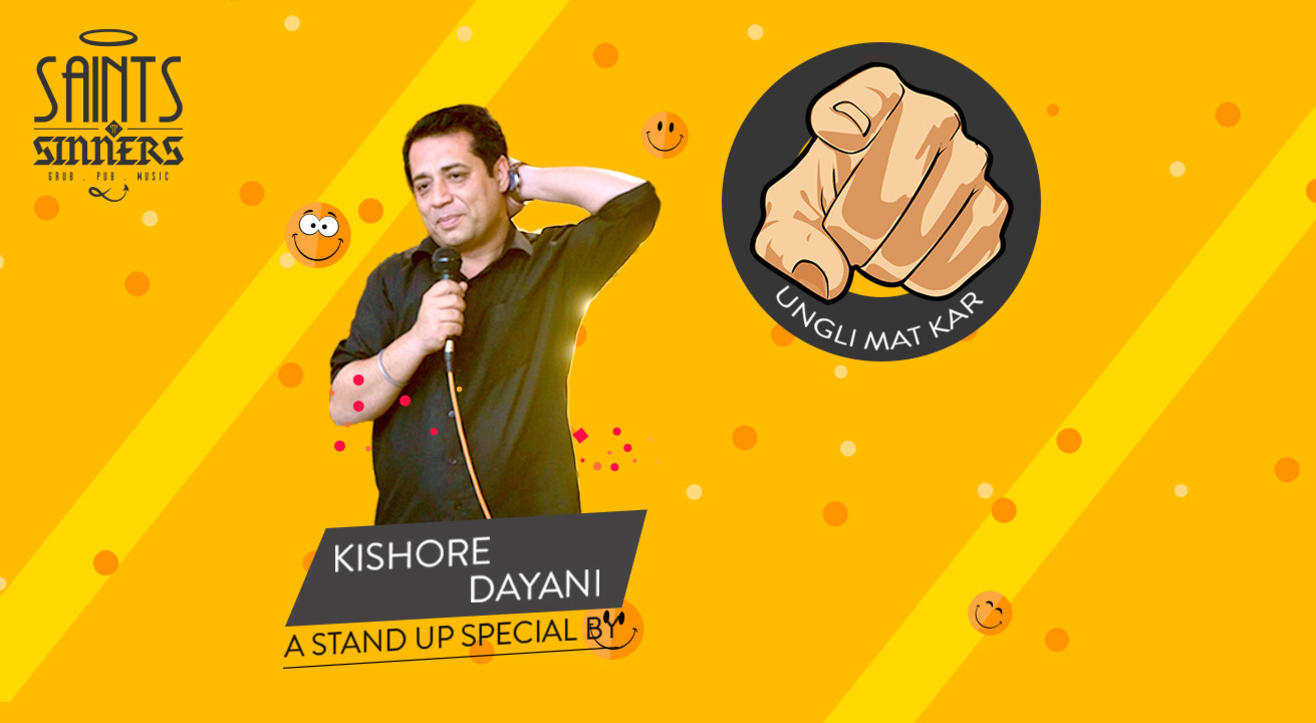 Comedy
Ungli Mat Kar A Solo Standup Comedy Show by Kishore Dayani
Saints N Sinners, Gurugram
About
Ungli Mat Kar
A solo standup comedy show by Kishore Dayani.
Kishore is cynical about things which are happening in the society. He at large talks about what has been happening in his life and how day to day things that affect him.
How being a Bihari, he was a misfit in the fast paced life of Delhi and how he coped with that. Watch him as he adds a pinch of sarcasm and a dash of satire in everything that he says and does. Full of Angst and Anger, Kishore deliver a humourous performance in this one.
Let's see who ends up saying Ungli Mat Kar - The audience or Kishore !
Book Your Tickets Now !!
Promo offer: Confirmed preferentail seating. Each ticket can be redeemed for 30ml teachers whiskey or equivalent from the menu.
Venue
Saints N Sinners, Gurugram
GF-21 Global Foyer, Golf Course Road Sector 43, Sector 43, Gurugram, Haryana 122002