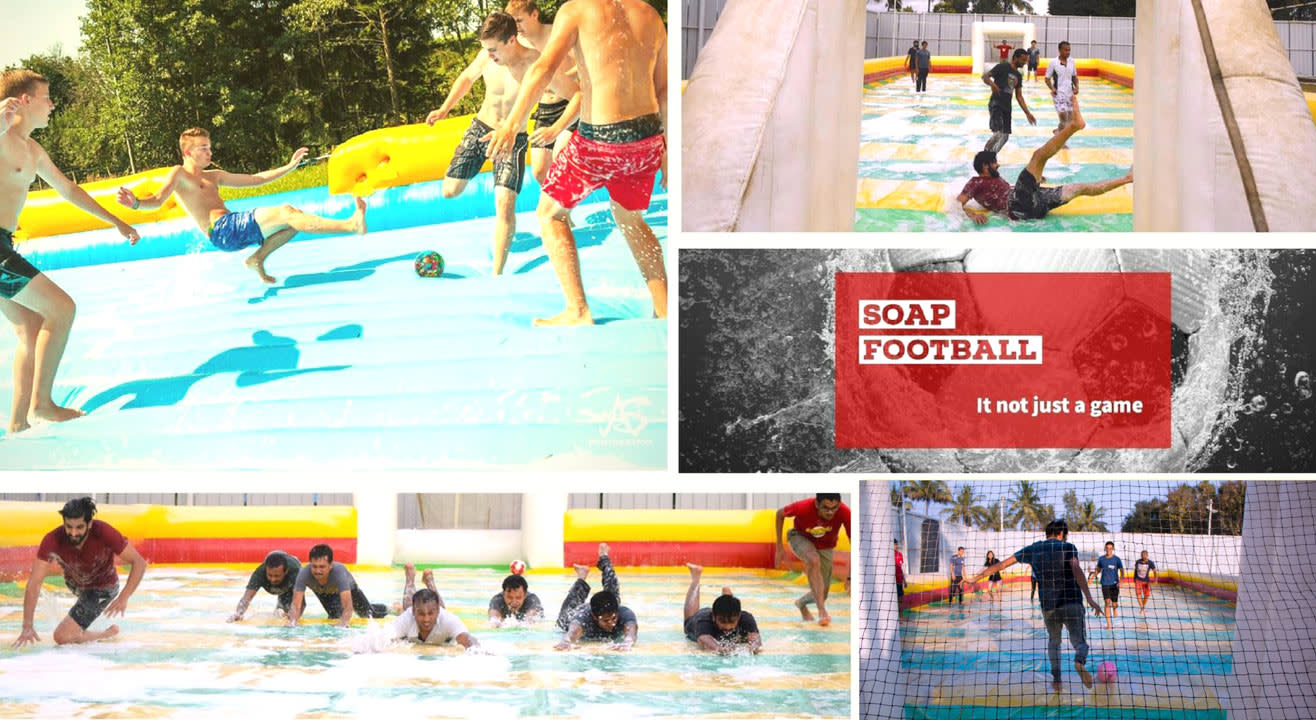 Games
About
Soap Football is an exciting sport designed for people of all ages with zero experience about soccer.


One complete hour of mad fun, guaranteed to reduce the most serious of football players to giggles. This activity is a great stress buster and is absolutely hilariously fun to play. The game involves a lot of balance and team work, so get your peers with you to make the fun double.


No prior experience required. In fact, the less you know, the more fun it is. Plus, munch on some snacks after the match.
Your mission is to slip, kick and score! No subs, no yellow cards, no rules at all. Just a bunch of you and your buddies on a soapy water field trying to score a goal, while falling every time.
Join in for a chill evening of playing football on a spongy, slippery-slidey (yet totally safe) surface.
Pre-match water games
Soap football match
Food & munchies
Lots of fun, slipping & soaking.

Kloh is a platform to meet new people through fresh experiences. The experiences are specially curated so that people can get over small talk and have meaningful conversations by the end of the session.
Venue
Soap Football Ground
Off Sarjapur Main Road, Near SPT Track and Sports Ground, Bengaluru, Karnataka