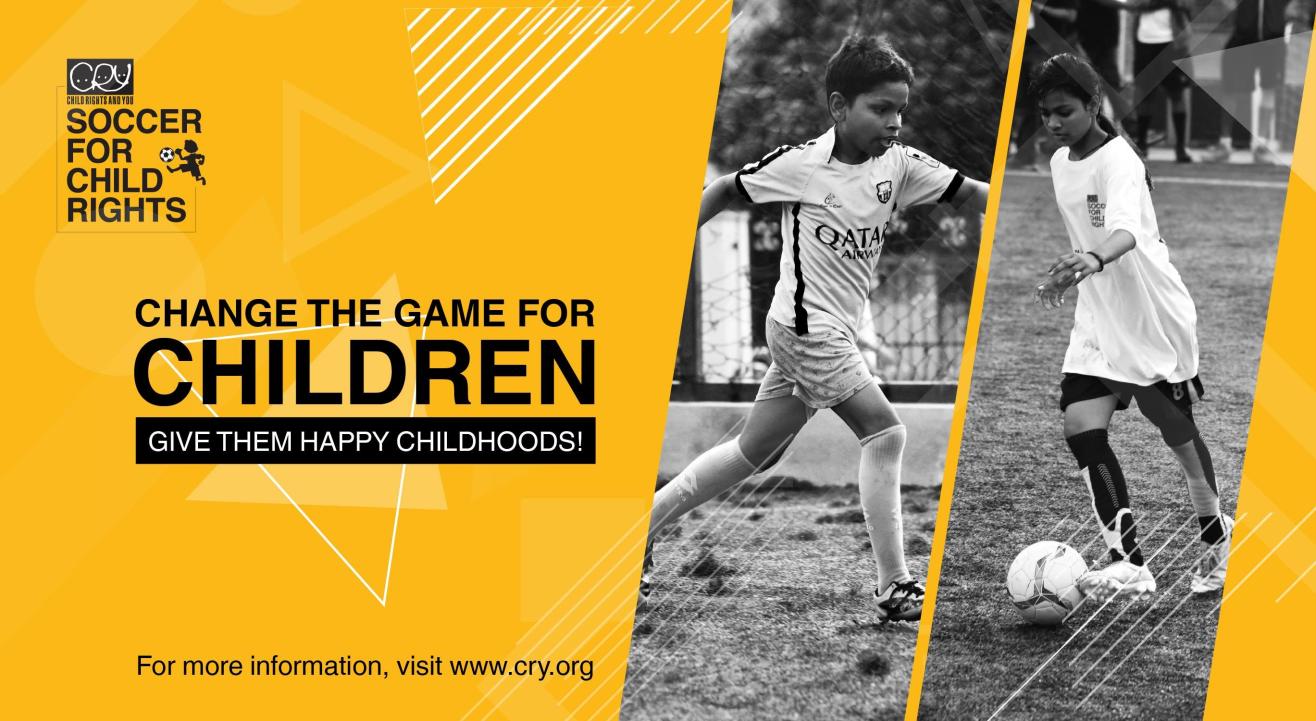 Sports
Soccer for Child Rights 2019 (Bangalore Edition)
FSV Sports Arena, Bengaluru
About
Come watch corporate teams play against some of the best players from the slums of Vyasarpadi, Chennai! All proceeds go to Child Rights and You and aid in our efforts to ensure that children across the country have access to happy, healthy, creative childhoods.
Started in 2014, Soccer for Child Rights is an annual tournament that aims at bridging the gap between two strata of our society through sport. Employees from corporates participate to play for the children CRY works with, while playing against some of the stars from a CRY supported project i Vyasarpadi.
In the last 4 years we have seen the tournament grow to become an event that is hailed as a one-of-a-kind initiative that exchanges inspiration, stories, courage, and hope; all over a friendly game of football.
Venue
FSV Sports Arena, Bengaluru
Hennur – Bagalur Road, Chagalatti Village, Jala Hobli, Dasanayakanahalli, Bengaluru, Karnataka 562149
GET DIRECTIONS