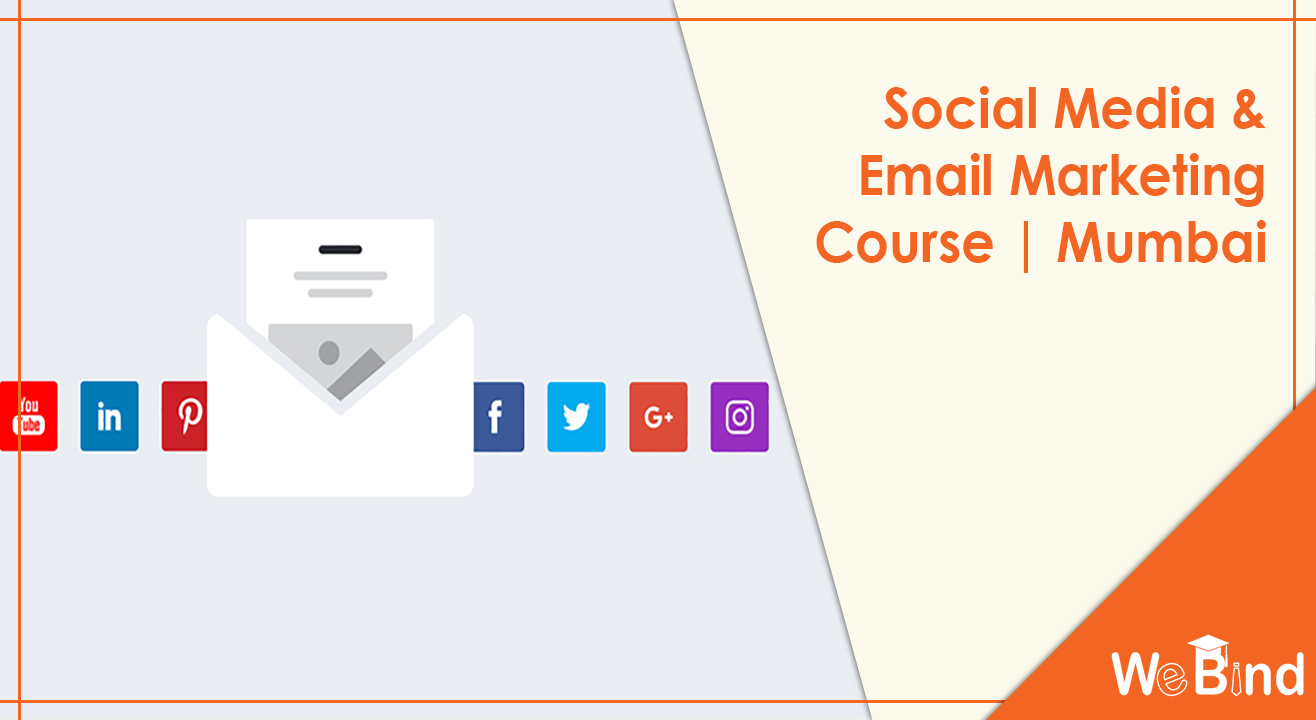 Learn
Social Media & Email Marketing Course
IES Management College And Research Centre
About
People spend over 2.2 hours a day on social media channels. That's more than twice the global average of 26% and slightly more than the world average of 2.0 hours spent a day.


From Facebook, Twitter, LinkedIn, and YouTube, to Instagram, Pinterest, and Snapchat, social media marketing have dominated the cultural landscape. How can you or your business tap into this growing trend by social media marketing?


This 2-day intensive social media marketing course provides a realistic hands-on session for beginning to intermediate level. It empowers participants to jumpstart their social media marketing journey.

Peppered with practical international and local case studies, role-playing scenarios, demonstrations, and hands-on activities, social media marketing course attendees will learn how to create, grow, and measure the effectiveness of their social media marketing campaigns.

Throughout this social media marketing course, learners will be equipped with a rigourous step-by-step process in creating, managing, sustaining and measuring their social media marketing campaigns.


The social media marketing course module has been created, keeping in mind how pivotal it is for brand managers to equip themselves with the working knowledge of the social media industry

Social media marketing course: weekend batch

Schedule for social media marketing course


Introduction to the world of social media marketing

What is social media marketing?

Why social media marketing?

Choosing social media platforms?

Objectives, goals & tasks in social media marketing.

Case study


Facebook & Instagram for business/professional usage

What is a business page?

Management of the page

Writing content & making creatives for the page

Facebook settings


Hands-on training on Facebook & Instagram audience targeting & creating campaigns on both through Facebook Adverts (comprehensive activity with a live campaign)


Instagram platform

Profile management

Hashtag magic

Search and connect

Blogger/influencer marketing

Instagram advertising with Facebook


Twitter

Profile management

Hashtag magic search and connect

Blogger/influencer marketing

Twitter advertising


LinkedIn

Profile management

LinkedIn Pulse

LinkedIn pages

LinkedIn groups

LinkedIn advertising


Youtube video advertising

Channel management

Advertising overview


Content planning & marketing

Social & content strategy building

Content calendar building

Introduction to blogging


Email marketing using MailChimp

Email marketing advantages and when to use it

How to create an email marketing list

How to develop an email list


Creating & running email marketing campaigns (major hands-on activity)
About the Organizer & Venue
IES Management College and Research Centre (IES MCRC) is committed to academic excellence and in a short period has become one of the premier B–schools. IES MCRC's is dedicated towards "value addition through education."
Venue
IES Management College And Research Centre
791, S.K. Marg, Bandra Reclamation, Opp Lilavati Hospital, HIG Colony, Nityanand Nagar, A Block BKC, Bandra West, Mumbai, Maharashtra 400050