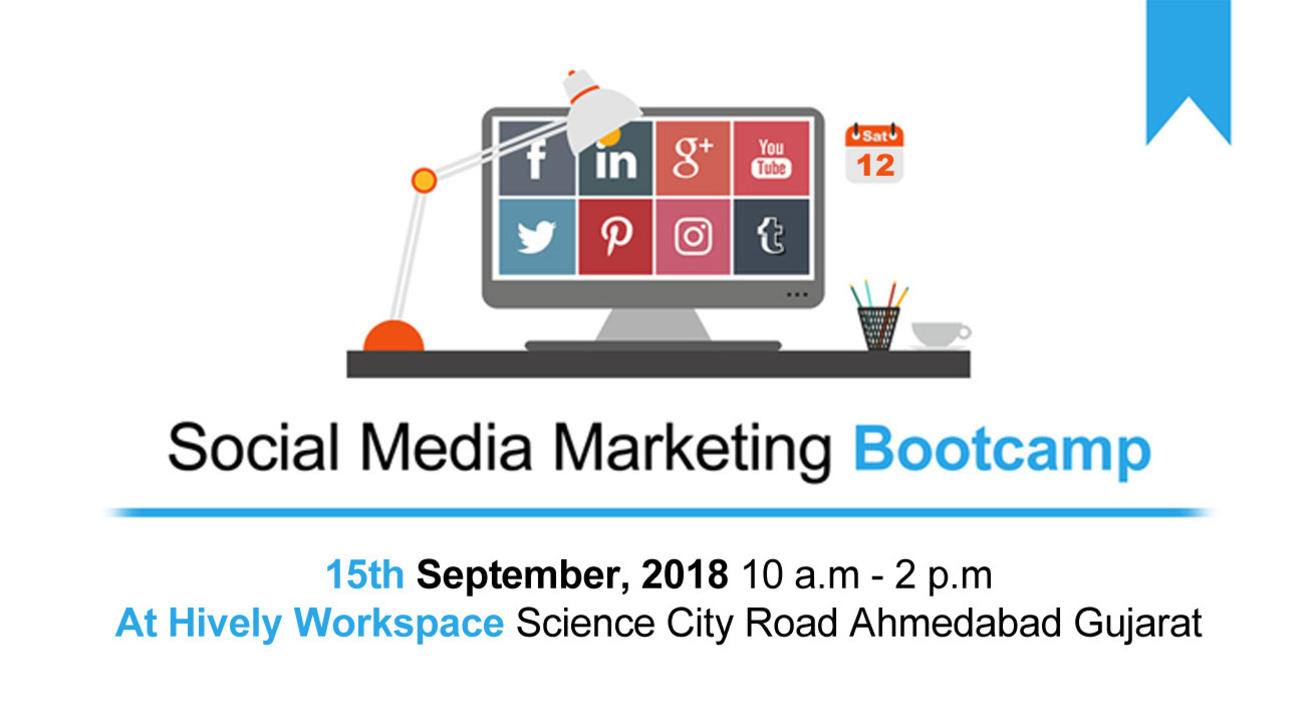 Learn
Social Media Marketing Bootcamp
Hively Workspace Science City, Ahmedabad
About
The Social Media Marketing Bootcamp is an Exclusive Workshop for Entrepreneurs to Discover Everything they Need to Know to leverage the Power of Social Media Marketing to Successfully Grow their Business Online.
Here is What you will learn:-
What exactly is Social Media, How it works & it's Present Scenario.
Most Terrible Social Media Marketing Myths & the truth Behind them.
The Social Media Success Cycle & art of setting the right Social Media goals.
How to find your Ideal Customer Online.
Ultimate Social Media Content Strategy uncovering What to Post, When to Post & How much to Post.
Social Media Profile Optimization Tips & Do's & Don'ts
Networking Break
A networking break in which you can interact with like minded people. Accompanied with complimentary tea & coffee.

Done-For-You Resources
Done-for-you guide, cheat-sheet, swipe files & checklists, which will streamline your workflow.

Q&A Session
Interactive Q&A session to resolve doubts & queries or any question that you felt left unanswered during the workshop.

Certification
Certification of attendance will be provided to every attendee as a proof of his/her skills that he/she has honed during the workshop.
The workshop can be attended by anyone who is interested in social media marketing.

But it's highly recommended for entrepreneurs & business owners who would like to leverage the power of social media marketing to grow their business online.
Yagit Kukreja
Founder and CEO
The Marketing Central
Venue
Hively Workspace Science City, Ahmedabad
Hively Workspace Science City Road Sola, Ahmedabad, Gujarat, India