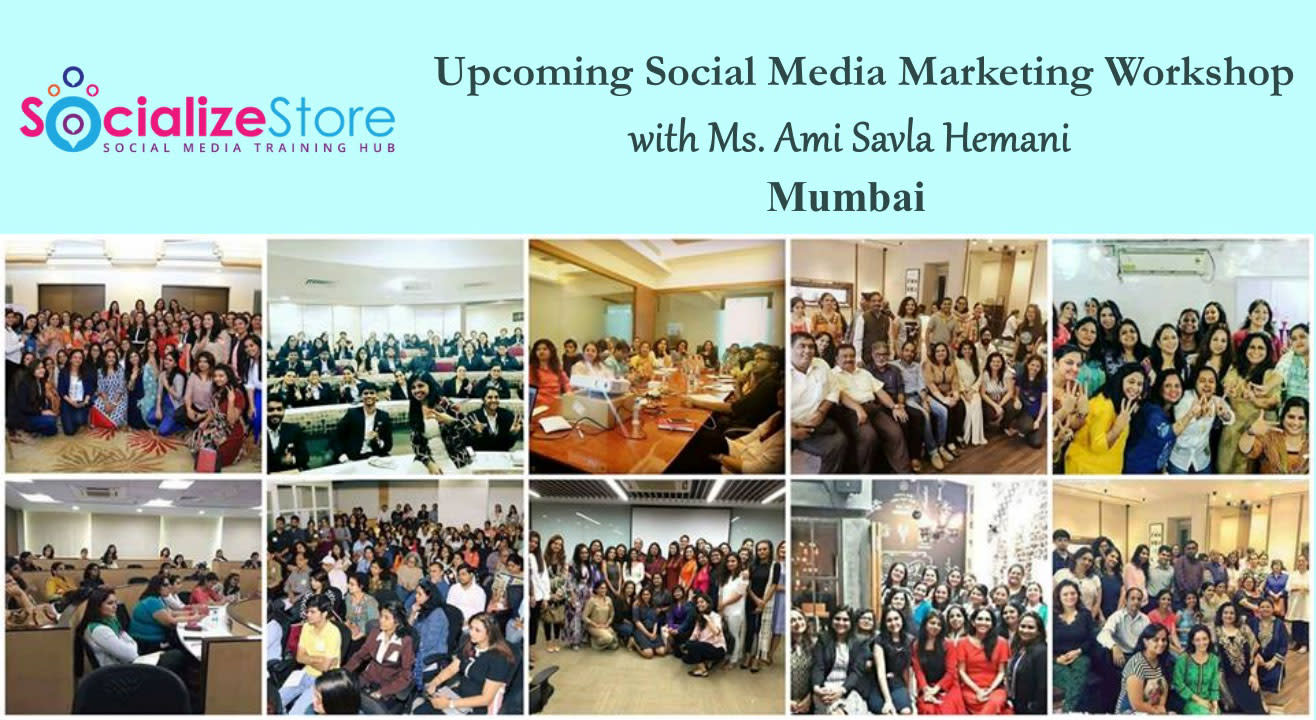 Learn
Social Media Marketing Workshop, Andheri
91springboard Andheri East
About
Become a Social Media Expert!
A workshop on how to build your brand online, by leveraging different social media platforms. Learn how to develop engaging content (creative posts, videos, image collages) that will make your brand more customer-friendly.
The course content:
Innovative weekly posts on various social media platforms like Facebook,Twitter, Linkedin, Instagram, Pinterest etc
How to generate more Leads
Out of the box online & offline campaigns
Organic post reach (we don't believe in buying likes, we believe in creating them)
Make your brand customer friendly
Amazing DIY (Do it yourself) Softwares (Learn to independently create your own posters, leaflets, creatives, social media posts, videos, collages etc.)
Content Marketing
Online PR (Get featured is newspapers & magazines)
Online & Offline Networking modules
Creating your Social Media Recipe
Ms. Ami Savla Hemani is a new age social Woman entrepreneur, Founder and Trainer of a Social Media Training Hub, Socialize Store (https://www.facebook.com/SocialMediaTrainingHubMumbai/)
She has been featured in various newspapers and e-magazines as inspiring startup stories. Some of these include, The Times Of India, Mumbai Mirror, Midday, Chitralekha, Hindustan Times, DNA India, Tadpoles.in, Sheroes, Business Nonstop, Sniffer, MumbaiMag, Smart India Women, Naari Sakhi, Love Doodle, My City Woman, Storified.me to name a few.
She is also a Visiting Faculty at NMIMS for the subject Social Media Marketing.
She has successfully trained 3500+ individuals in span of just some months. She has also catered to Social Media Training needs of many companies, one of the recent being The French Tourism.
Venue
91springboard Andheri East
B wing, 5th floor, Ackruti Trade Centre, MIDC, Andheri East, Kondivita, Andheri East, Mumbai, Maharashtra 400093