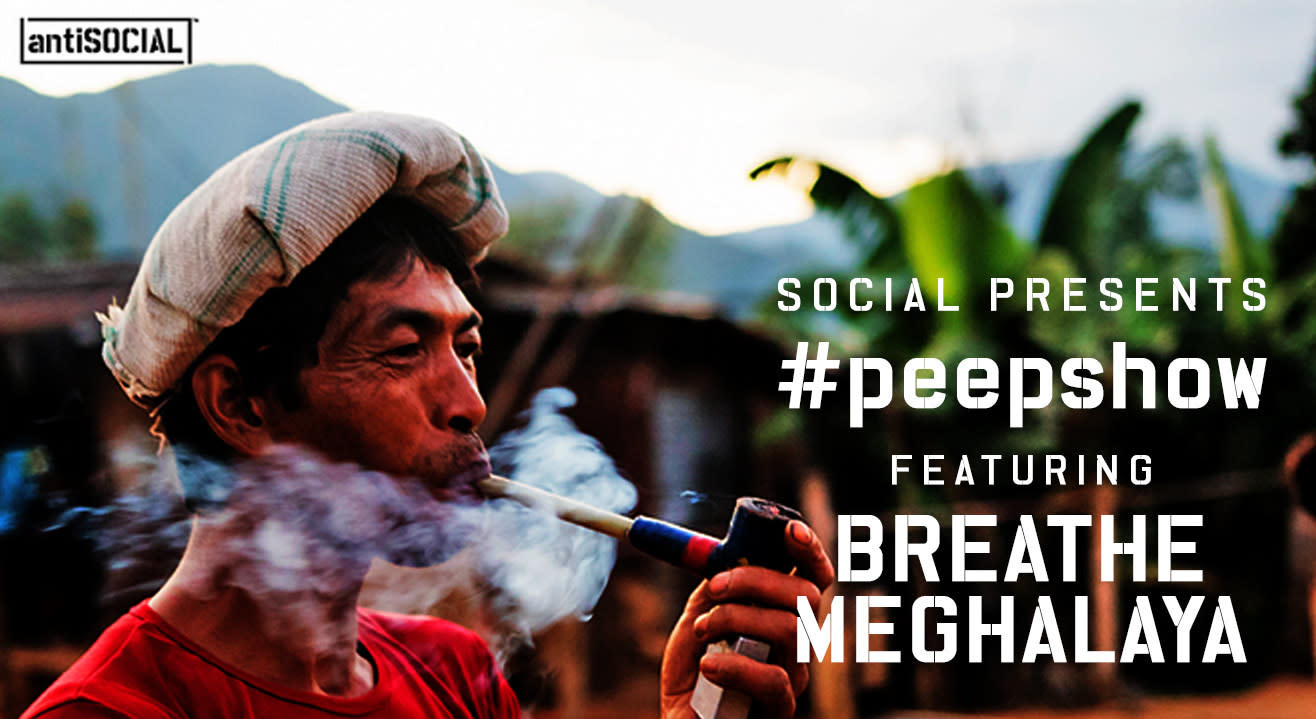 Social presents #Peepshow: Breathe Meghalaya
Antisocial, Hauz Khas Village, Delhi
Step out and enjoy this event
Invite your friends
and enjoy a shared experience
Social presents #Peepshow: Breathe Meghalaya
Antisocial, Hauz Khas Village, Delhi
Step out and enjoy this event
Invite your friends
and enjoy a shared experience
Invite your friends
and enjoy a shared experience
This week's #peepshow brings you a screening of the documentary Breathe Meghalaya.
Synopsis:
Breathe Meghalaya takes us to this very remote tribal village in Meghalaya called KongThong where each person has a specific tune, apart from names to call each other. The tunes are complete songs composed by their mother as soon as they're born and stay with them throughout their lives. The documentary has a very real, adventurous and raw feel which lets the viewers live the journey along with the film, and in the process, we learn what it means to breathe. It exhibits the beautiful landscape, the waterfalls, the living root bridges and the matriarchal society in function.
Ditch your average Friday to watch a documentary!
About #Peepshow:
#Peepshow is a Social exclusive property that curates screenings across India featuring the works of independent filmmakers. The idea is to get cinema lovers under one roof and interact with their counterparts and filmmakers from all genres. #Peepshow provides a platform and space for filmmakers to showcase their work.
Antisocial, Hauz Khas Village
9A & 12, Hauz Khas Village, New Delhi, Delhi 110016
GET DIRECTIONS
Social presents #Peepshow: Breathe Meghalaya
Antisocial, Hauz Khas Village, Delhi
Step out and enjoy this event
Invite your friends
and enjoy a shared experience