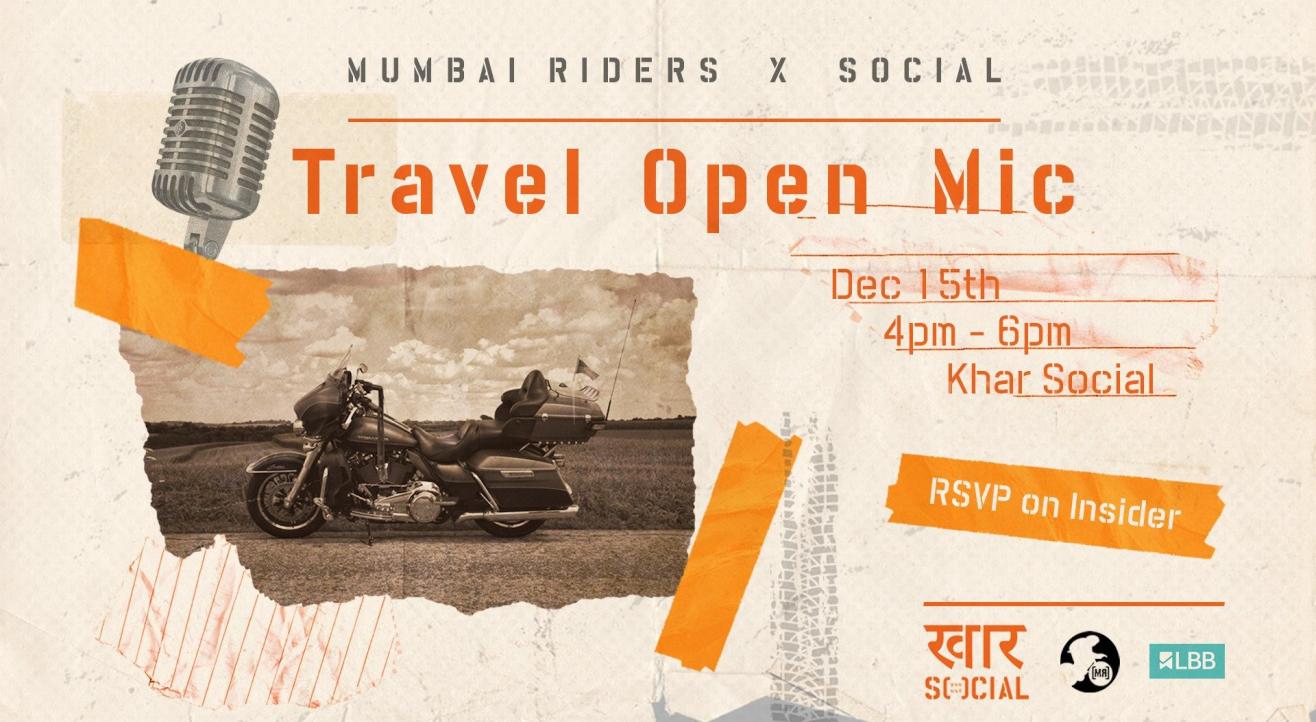 Open Mic
Social x Mumbai Riders: Travel Open Mic
About
Stories of trials and tribulations of long voyages have never failed to hold court around a fireplace. If you're a fan of such tales, come be a part of this evening where travellers from different walks of life come together to take you on their journey of discovery, laughter, friendship, courage, resilience and craziness.
This travel meet-up is a platform for travellers to share their stories. We'll be curating five 5 speakers and opening up the remaining slots for the audience to come and share their stories.
Want to share some amazing experience or want to brag about that one trip which you can't get enough of? Get in touch!
This open-mic is hosted by CRED and Mumbai Riders in collaboration with Social Offline. All RSVPs are to be done only on CRED.
Get in touch: 9619949909 / info@mumbairiders.in
Venue
Khar Social, Mumbai
Rohan Plaza, 5th Rd, Ram Krishna Nagar, Khar West, Mumbai, Maharashtra 400052