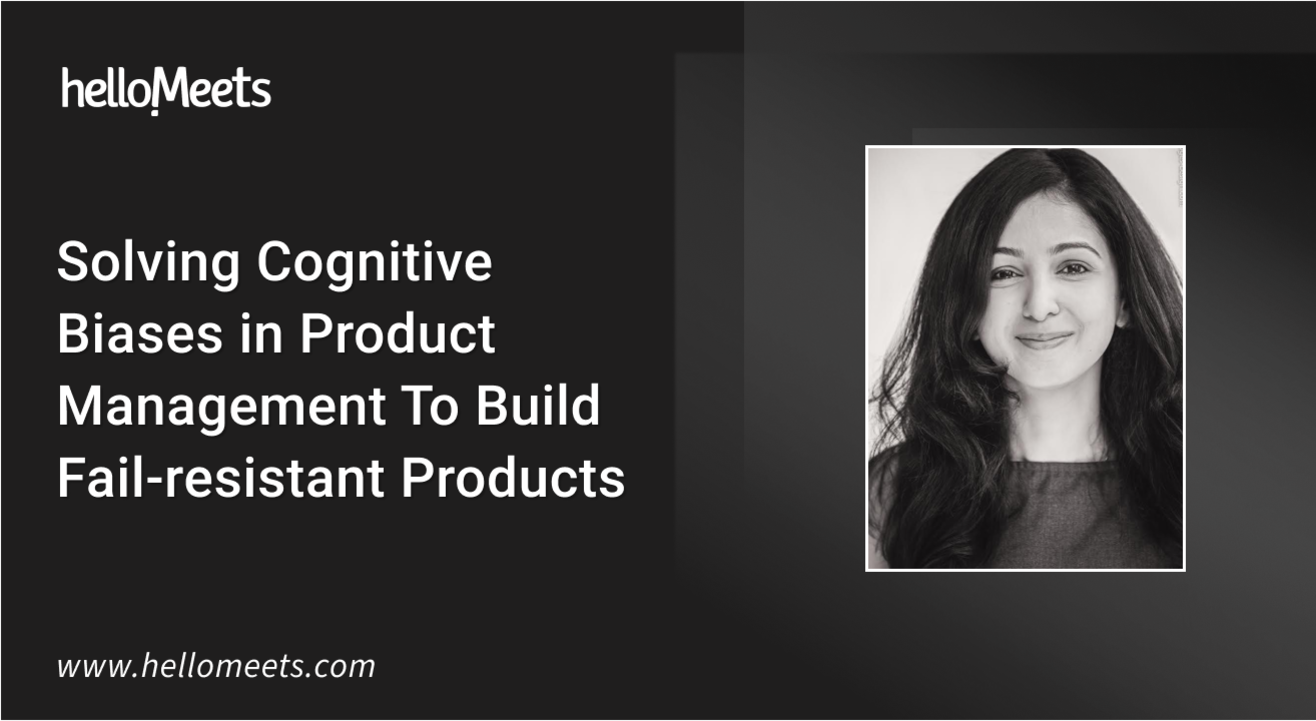 Solving Cognitive Biases in Product Management To Build Successful Products
Invite your friends
and enjoy a shared experience
Invite your friends
and enjoy a shared experience
About the Event
Please Note:
The meetup will happen on Zoom & can be viewed from anywhere (The meetup recording won't be shared).
You will receive the link to join the meetup on your registered email id
All you need is a good wifi connection and a fully charged laptop/mobile with the Zoom App installed.
In case you are unable to make a payment, please reach out to us on mehar@hellomeets.com. We'll share a PayPal link with you
We also have a special discount for students. Email a copy of your student id on mehar@hellomeets.com to avail it.


We only have 50 tickets for this meetup. The first 30 are for INR 399 & after that the price will be INR 599
Meetup level: Beginner to Intermediate
Key Takeaways:
What are cognitive biases and how to spot them in early stages of production
How to avoid irrational & compromised decision-making within product teams
Guidelines and instances that damage product management, and how to stop them


Discussion on:
Why do teams let high-severity bugs go through to an app release?
Why do really hyped product launches fail?
Why do we let below-par teams and organisations continue to exist?


Case Study on:
Cognitive biases that led to loss of lives in NASA's Columbia space shuttle program


About the speaker:
Bhavya Mihira is currently a senior product manager at Nike, where she focuses on predicting consumer demand
She's hails with an 8-year experience working with Philips in IoT for personal healthcare space
Her passion for creating consumer experience has led to her study Behavioral Psychology


Who should attend?
Product Managers
Product Designers
Those who're directly involved in building and launching products
Please note:
This meetup will be on Zoom
The link will be shared 1 day before the meetup