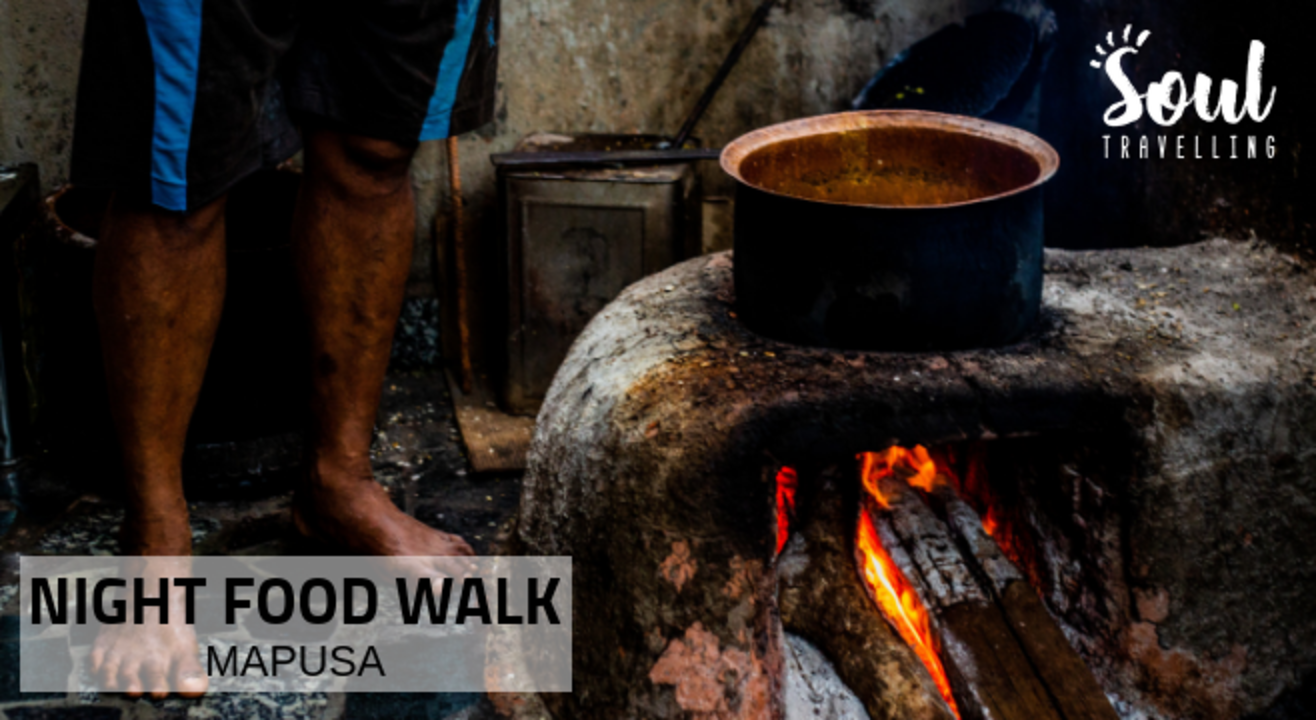 Guided Walks
Soul Travelling - Mapusa Night Food Walk
About
This walk helps you discover the secrets behind the commercial Goan hub of Mapusa. Add to it some delicious flavours of food the city has to offer, and you end up with an unforgettable experience.
The journey takes you deep into the cultural roots of this city, and the food helps you keep up the pace. You also have visit to the amazing Mapusa Market included.
The walk is for tourists as well as locals!
Mahatma Gandhi Chowk, Mapusa
Food Of Mapusa
St. Jerome Church
Secrets of Mapusa
Mapusa Market
Traditional crafts
Food street
Story of Ernest Borges
City origins
Please co-operate with the tour expert to maintain time and decorum
This activity is suitable for people above the age of 10 years
Usage of any recording device is strictly prohibited
Heritage sites and temples may require appropriate attire, that covers knees and shoulders
The guide is a local expert with in-depth knowledge and insight.
Recommended Backpack Essentials
Camera
Medication (if any)
Water
Comfortable shoes
Umbrella
Soul Travelling
info@soultravelling.in
+91 7378301863