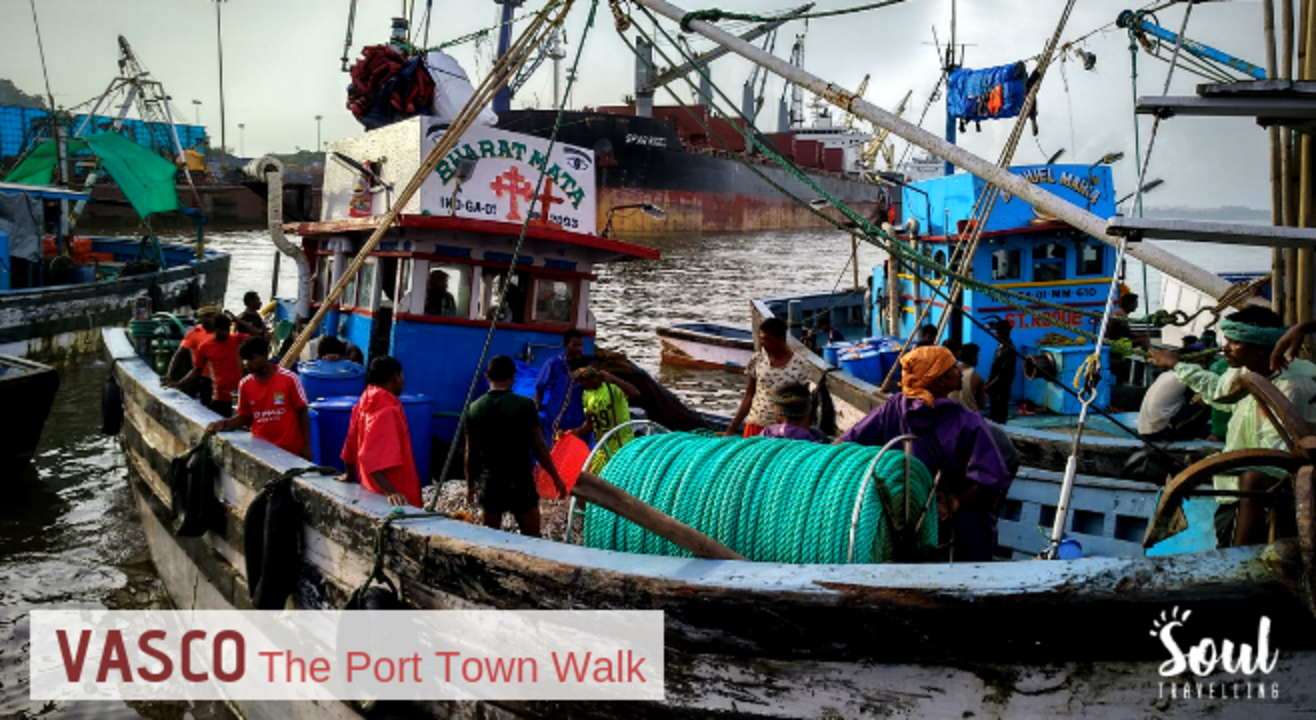 Guided Walks
Vasco - The Port Town Walk
About
Vasco-da-Gama is a city of many faces - and it never fails to surprise you. Try to uncover all the hidden stories and secrets of this gem with The Vasco City Walk by Soul Travelling. The walk is for locals as well as tourists!

You will be taken on a medium-paced walk for 2 hours with an average of 10-15 stops at regular intervals. In these stops, cover the important landmarks and monuments of the area, talk about their history, cultural significance, and other trivia. Also munch on some local snacks!
Live fishing occupation
Vasco Clock Tower
St Andrew's church
Saptah festivities
Vasco market
First casino in Asia
Authentic local food
And much more!
Please cooperate with the tour expert to maintain time and decorum
This activity is suitable for people above the age of 10 years
Usage of any recording device is strictly prohibited
Heritage sites and temples may require appropriate attire, that covers knees and shoulders
The guide is a local expert with in-depth knowledge and insight.
Recommended Backpack Essentials
1. Camera
2. Medication (if any)
3. Water
4. Comfortable shoes
5. Umbrella
Soul Travelling
Fatorda, Goa
Phone : 7378301863
E-Mail : info@soultravelling.in
Venue
St. Andrew's Church, Goa
Swatantra Path, New Vaddem, Vaddem, New Vaddem, Vasco da Gama, Goa 403802