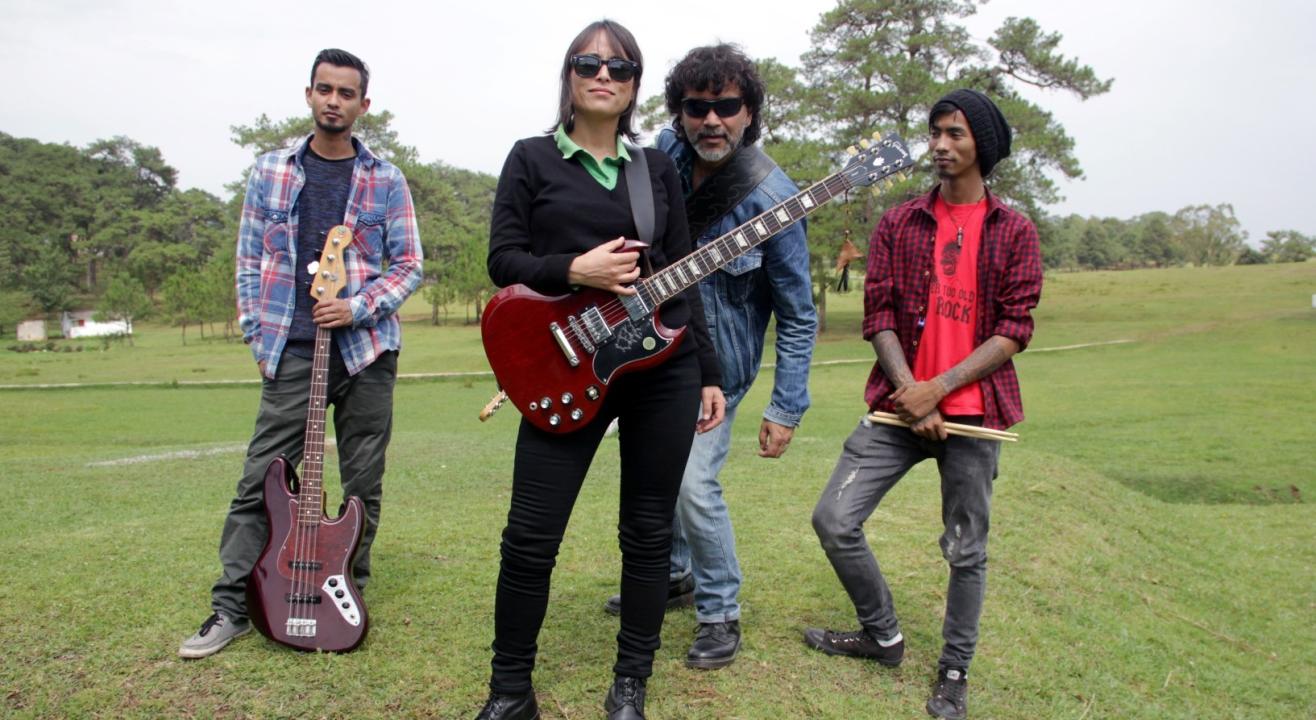 Events
The Blues Are Coming To Town: Soulmate on Tour!
Music lovers, you're in for a treat. The bluesmen from Shillong are coming to Bengaluru, Delhi, Mumbai, Chennai, Hyderabad and Pune this July-August. All the info, tickets and even an exclusive chat with the band, right here!
Soulmate, one of the most respected bands in the country, are packing their guitars and touring the country on a massive 6-city tour!

In case you've been living under a rock (and roll?), here's a primer. Soulmate is a band from the beautiful city of Shillong, and primarily consists of one of the country's best guitar players - Rudy Wallang and one of its best singers, Tipriti Kharbangar. They're a staple at blues festivals all over India and the world, and they've opened for the legendary axeman Carlos Santana. Even if you've never heard the band before, you should check them out live - Rudy ripping into a blues solo as Tipriti ends a soaring vocal scream is one of the most spine-tingling, electrifying moments in Indian rock.

When often asked by people, why they chose the Blues, their answer has been. "We didn't choose the Blues, the Blues chose us!". Amen!
The band is bringing their 'Spirit of Shillong' tour to multiple cities in India. Check out the dates, venues and tickets here!
Insider chatted with the band to get to know the tour a little more!

Tell us a little bit about the Spirit of Shillong tour. What inspired it?
Well, we have been on a 'monsoon break' for almost two months now. June and July are two months in the year when gigs are slow in coming by. But we take this time out to be home with family and friends, do our 'homework' and stuff! Also, in this time out, Keith, our manager was busy working out a tour schedule for the band in collaboration with Arpan Peter of Overture India. There are a lot of our friends and fans who want to come to Shillong but have never had the opportunity to - not only to meet us but to spend time here and chill and take in the scenery and experience this beautiful place we call home. So, in order to make it easier on them, we will be 'bringing' Shillong to them! We're gonna tease them with this 'spirit' and make them want to come to these parts of the world, all the more!

What music are we likely to hear on this tour? Any new stuff? (we're greedy!)
Soulmate Music for sure! That's what you always hear when we come to town! There's going to be a nice mix of old and new songs. We've been working hard too you know!

What defines the term 'spirit of Shillong' for you guys?
Fresh Air, Beauty, Melody, Simplicity, Mother Nature, Love and Peace.
What would your dream collaboration be?
Tough question! We are collaborating with Khasi Folk musicians for a project that will happen in Mumbai in the month of October. But, one dream would be to collaborate with Herbie Hancock.
A place in India you haven't played yet, but would love to?
We've played a lot of places in the country though we're yet to play @ blueFROG & Windmills Craftworks in Bangalore and antiSocial Mumbai to name a few venues. Also... Trivandrum :D
Check out some tracks by Soulmate to get you in the mood for the tour!
Subscribe to receive our newsletter!
Find the best experiences happening out there in your city or enjoy handpicked content while sitting comfortably at home. Insider is your go-to place to figure out what to do today!