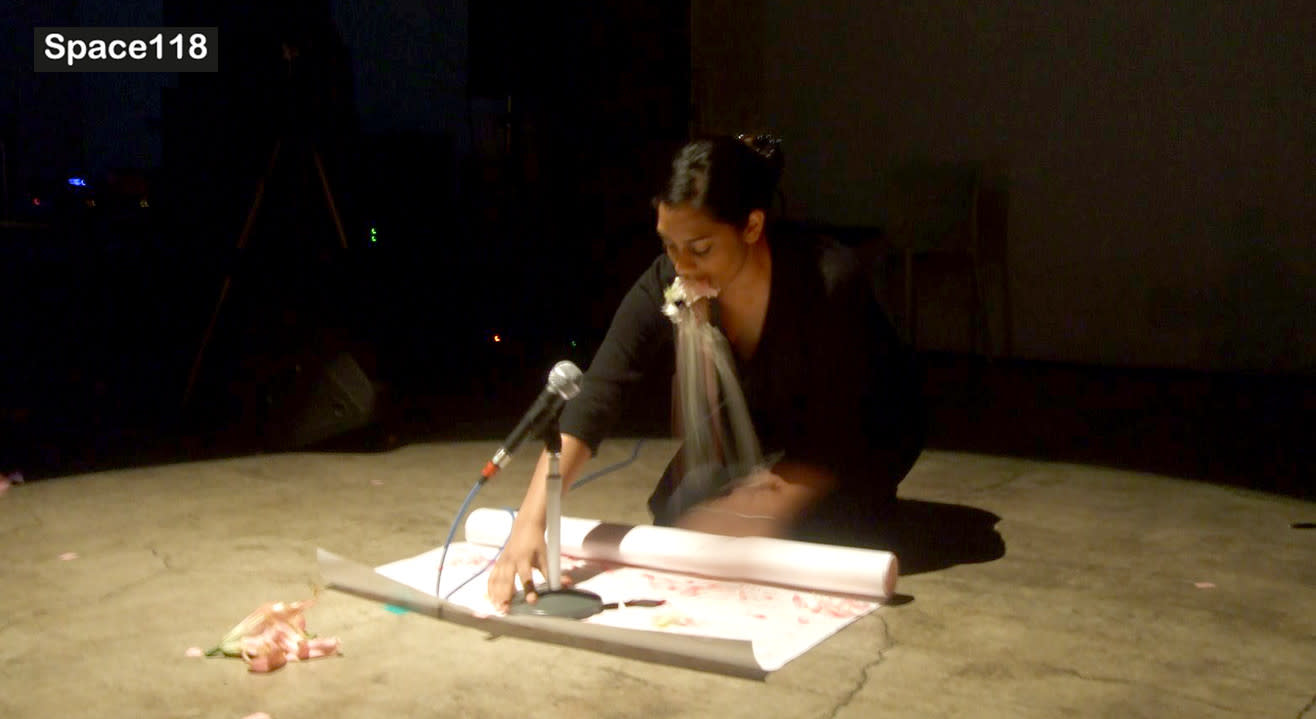 Art
Sound Art Workshop by Alia Pathan
About
A comprehensive workshop that covers the basics of recording ambient sound, vocals and instruments. It will include making instruments from ready-made objects, recording sounds, patterns, rhythm and musical notation such as 'tabs'. Build a Foley pit, used for recording sound effects for Film and TV, using mulched fruit for the effects of walking through mud, or snapping carrots for the sounds of bones breaking, or paper for the sound of doors opening. Participants will then learn to make their own soundtracks, recording straight to edit; this will involve to some extent, recording a live score.
These tracks will be recorded onto the instructor's computer and exported for the participants to take home. The instructor would then exhibit these works on her YouTube account with everyone's names attached, which will be used for future references.
What will be provided?- USB sticks for all to take project material and finished work home- 1 Laptop and speakers to share- Some basic sound and animation props- Tea and light refreshments will be served in the evening
What you need to bringAny inspiring material relating to the workshop. Objects that make interesting sounds, instruments you like to play, home-made instruments, or kitchen utensils such as a cup or cutlery.Participants are also welcome to bring their own Laptops but this is not a requirement to participate in the workshop.
The instructorAlia Pathan has 13 years of experience in peripatetic art teaching and leading workshops. She did her Foundation Diploma in Fine Art from Winchester School of Art, UK (2005) along with 1st Class BA (Hons) in Fine Art from Nottingham Trent University, UK (2009) and M.F.A. in Fine Art Practice from Goldsmiths University of London, UK (2014). She has participated in numerous Solo shows at New Art Exchange, Nottingham, UK (2012), The Wasp Room, Nottingham, UK (2010) and MOOT Gallery, Manchester Contemporary Art Fair, UK (2009).She has participated in several group shows at Bands Without Sounds, Nahmad Projects (2016), Red Mansion Art Prize Exhibition (2016), CHROMA: Red Issue (2016), Independent Art Spaces Festival with Red Gate Gallery, Beijing (2015) and many more.
USB sticks for all to take project materials and finished artworks home.
1 Laptop and speakers to share.
Some basic sound and animation props.

Venue
Space 118 Studios
Sapce 118, 118 Wadibunder road, Near St.Mary's and Falzani School, Mazgaon, Mumbai, Maharashtra 400010