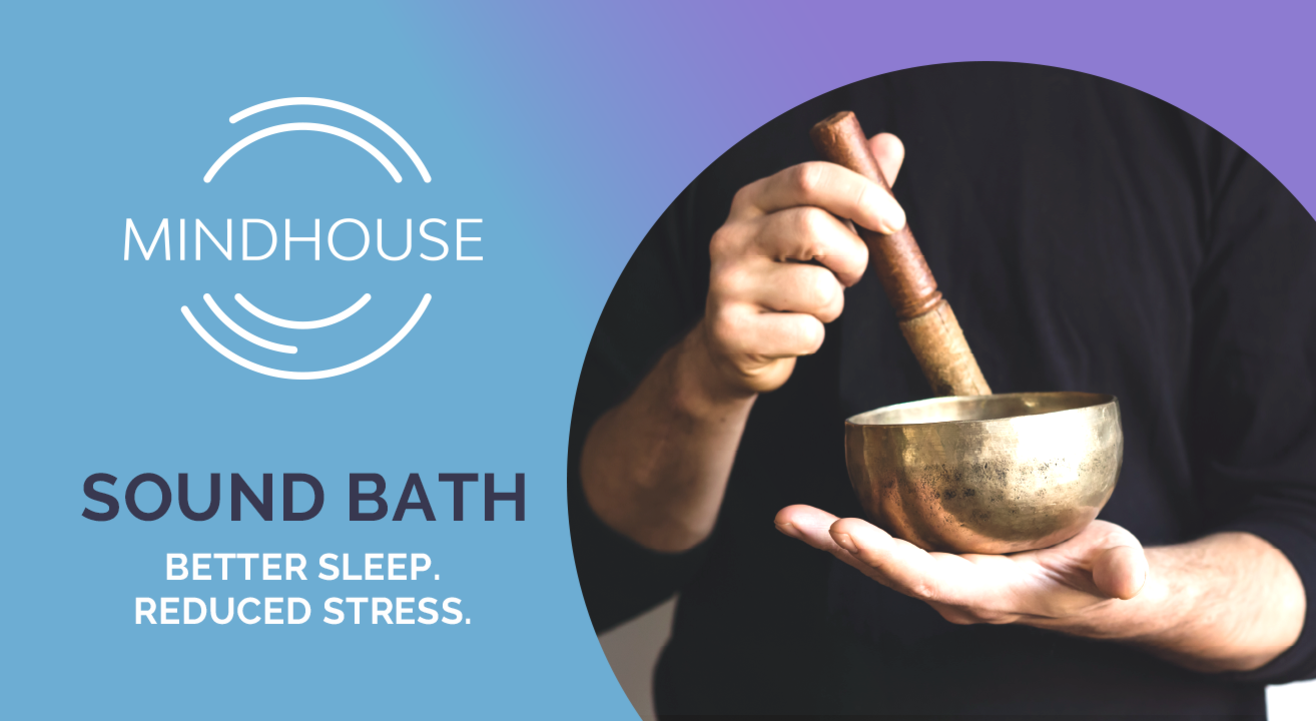 Sound Bath with Mindhouse
Invite your friends
and enjoy a shared experience
Invite your friends
and enjoy a shared experience
About the Event
Giving your mind a spa experience, this class uses vibrations generated from special sound instruments like Tibetan bowls, gongs, ocean drums and chimes, which have a very relaxing effect.
With the different frequencies of sound waves generated, the brain is said to shift from the beta state (normal consciousness) to the theta state (relaxed consciousness) and sometimes even the delta state (deep sleep state which is supposed to be good for internal healing).
In addition to relaxing the brain waves, the vibrations are said to lower heart rate variability and slow down breathing, leading to decrease in stress hormones and bringing deep relaxation.
Things to keep in mind:
*You will need to lie down during this session. Please find a quiet corner of your home, and be alone in the room for the duration of the class.
*Feel free to keep a pillow, eye mask and a blanket to cover yourself as you lie down.
*For the best experience, please connect your device to headphones or speakers.
*There is no restriction or recommendation on clothing. Please wear anything you are comfortable in.
*Please hydrate yourself well before and after the session.
Look forward to the class!