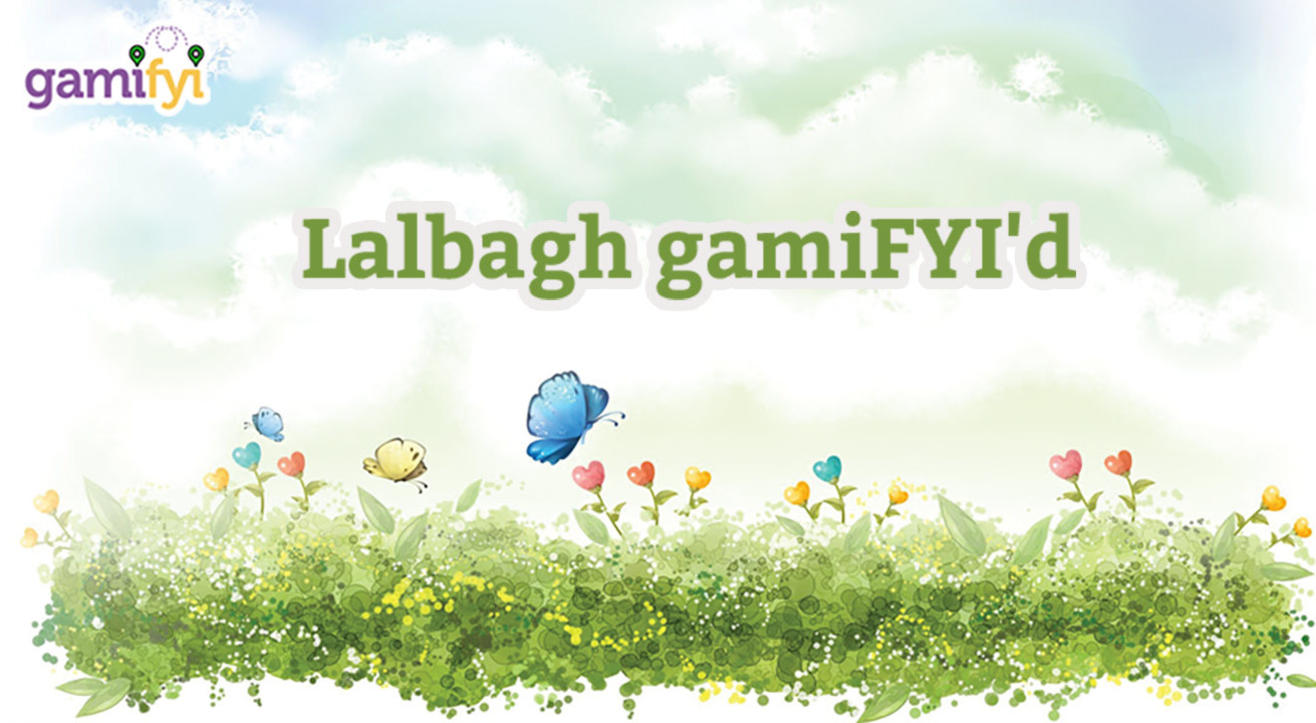 Games
Lalbagh GamiFYI'd
Every Weekend | Multiple Timings
Lalbagh Botanical Garden, Bangalore
About
After Cubbon Park another 'green lung' of Bengaluru awaits all nature lovers and explorers. Discover two hundred year old trees; million years old rocks and a lot more that Lalbagh treasures. Every botany enthusiast's paradise! This Lalbagh Quest will challenge your spatial awareness and knowledge of fauna in Lalbagh.
A team can have upto 4 people. A team requires only ONE ticket.
Slot No.1: 7AM
Slot No.2: 8AM
Slot No.3: 9AM
Slot No.4: 10AM
Slot No.5: 4PM
Slot No.6: 5PM
Duration: Roughly 90 mins
The quest clues are given on a Mobile App - GamiFYI
The COUPON CODE to join the quest will be mailed to you 4 - 6 hours prior to the slot you choose
Once you are the location, open the app, enter the COUPON CODE and get started
Solve the clues, find the location, perform the action, get the next clue and repeat
You can play the quest in teams - a team can have up to 4 people. A team of up to 4 people requires only 1 ticket
Built as a game for ages between 8-60.
Come along with a friend or play against your friends
Bring your family, and do a parents vs. kids challenge
For corporates who want to promote teamwork with a fun and engaging activity
GamiFYI is India's first ever scavenger hunt on app.
A team (up to 4 people) requires only one ticket.
Check out recent News articles about our other events. http://www.gamifyi.com/asSeen
Have more doubts? Reach out to us at +91 8277211477 | shruti@gamifyi.com.