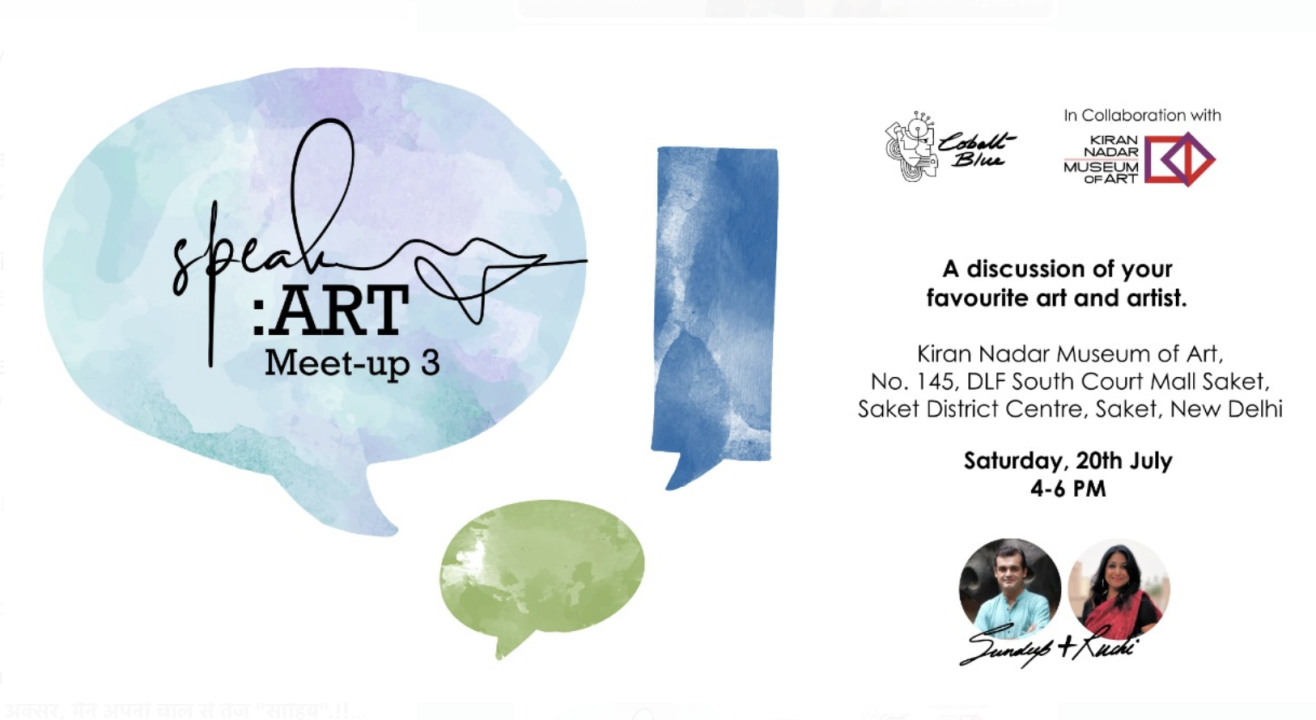 Art
Speak : ART - Meet Up
Kiran Nadar Museum of Art, Delhi
About
Speak : ART in association with Kiran Nadar Museum of Art & Cobalt Blue Foundation.
Cobalt Blue Foundation was founded with the vision to connect general public with art to make it more relevant for their contemporary lives.
Speak: ART facilitates public engagement with creativity & art, . The program provides a platform for general public, to connect with artists & art enthusiasts. It's a get-together to share their and talk about their love for creative thinking & art.
Guidelines:
It's a sit down event.
For Artists: Please bring one artwork that you would like to share.
For Art Enthusiasts: Please carry a print of your favourite artwork & story to share with everyone.
For others: Please carry one interesting thought with you.
We invite you to 4th chapter of SPEAK : ART.
Refreshments will be available.
Venue
Kiran Nadar Museum of Art, Delhi
No. 145, DLF, Shaheed Pankaj Juyal Marg, Saket District Centre, South Court Mall, Delhi 110017