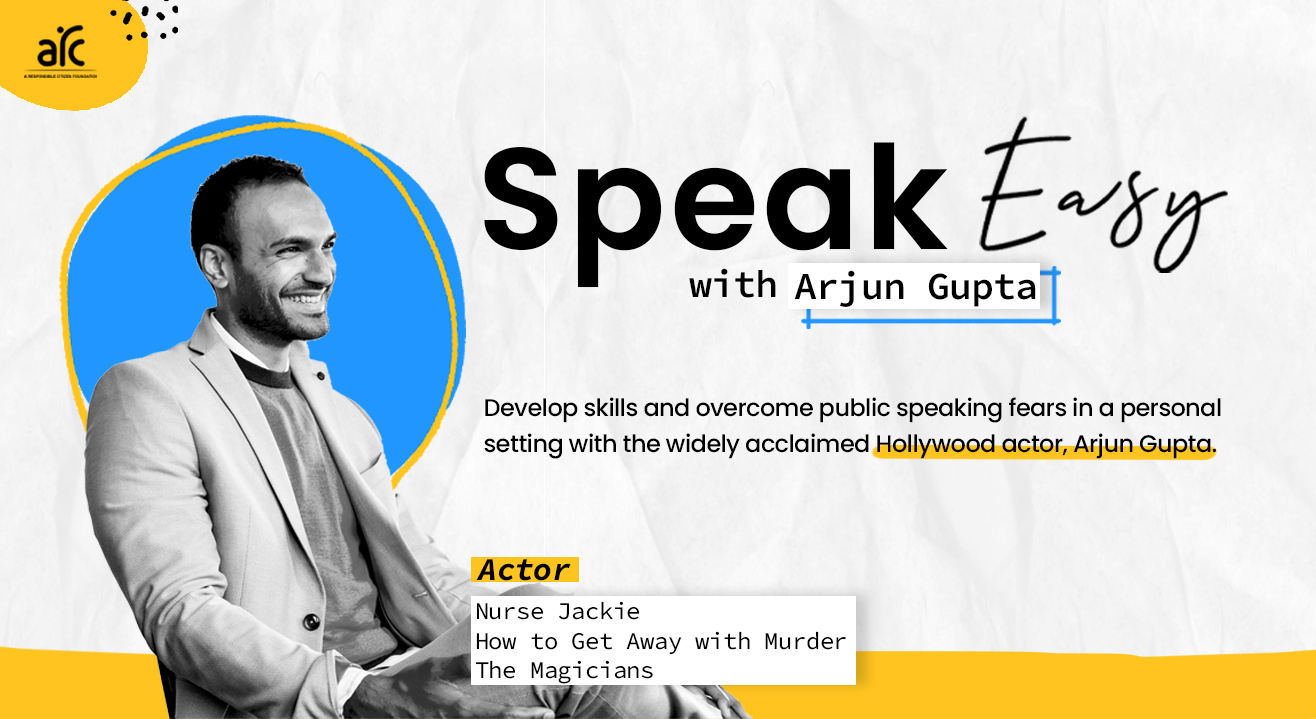 Speak Easy: Learn authentic and effective communication with Arjun Gupta
Invite your friends
and enjoy a shared experience
Invite your friends
and enjoy a shared experience
About the Event
Why do you need to communicate effectively?
1. Convince people you're needed in their company, research group or department
2. Drive meetings ahead with your ideas
3. Get your art the attention it deserves
Join Arjun at ARC foundation on a personal journey developed in collaboration with debaters, poets, artists and actors to learn how to speak with confidence. Learn how to be vulnerable, yet effective in a workshop that goes beyond oft repeated advice.
What can you expect to learn?
We don't think the capability to tell a story is limited to a single format. Rather, we think it to have different vessels- poetry, debate, motivational speeches, music, paper presentations etc- and can be applied to any setting where you need to express yourself in front of people.
We will be taking you through a journey from beginning to think about your story to refining your art, and will cover the following broad topics:
Discovering personal motivations behind telling a story
Realising and learning to deal with what's holding you back
Mastering articulation, vocabulary and body language
Dealing with failure
Learning to filter through criticism and feedback
Who's Arjun?
Arjun Gupta is an actor and producer, seen both on the silver screen (The Magicians, How to Get Away with Murder) as well as on stage in original productions at the South California group Ammunition Theatre he co-founded. Follow him @ArjunGuptaBK on twitter to see his commitment to community building and personal development.
It's all for a good cause!
All proceeds from this event go towards furthering the education of girls in underserved communities in Ahmedabad.
Here's what we need from you, after you register!
Fill in the pre-workshop questionnaire to help us personalise your journey (which will be emailed to you)
Download and register on the Zoom Web meetings app
Join the event using the email address from your ticket
Use earphones/headphones for a better experience
A strong Internet connection will help avoid any interruptions or disturbances during the event
Arjun's take on the workshop!