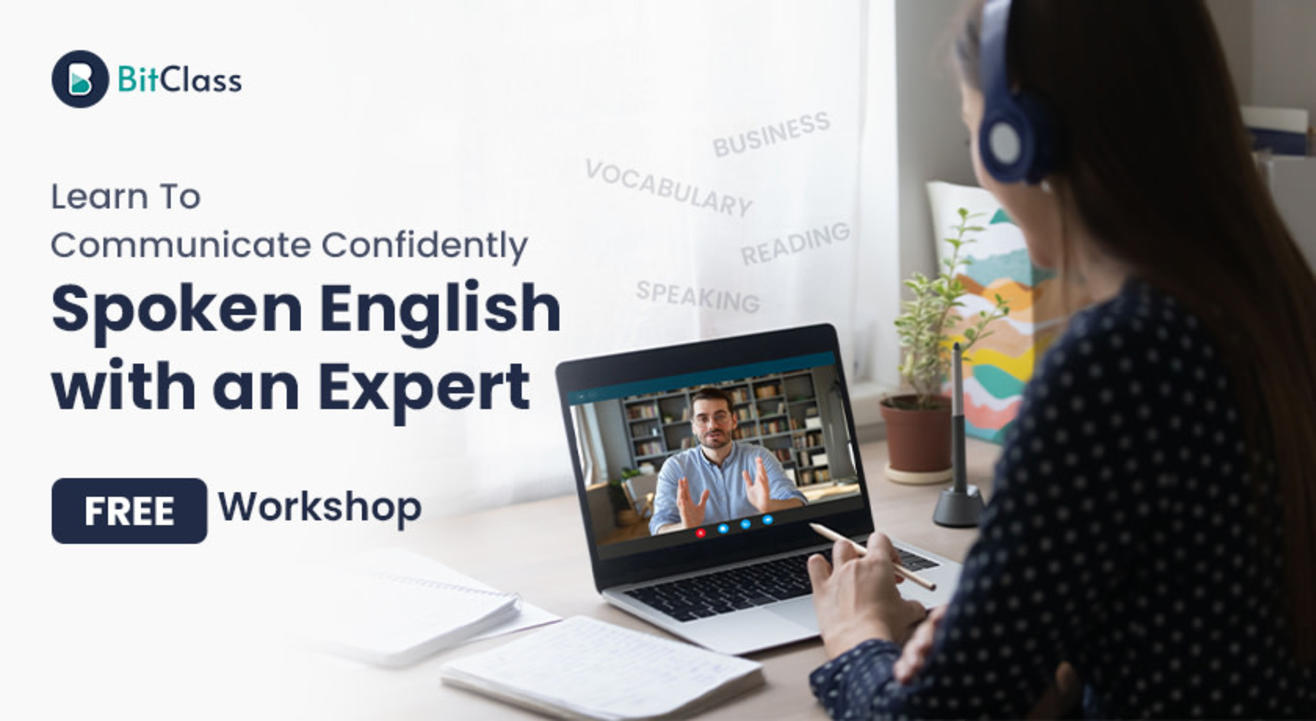 Speak English Confidently | Communicate Fluently with Enhanced Language Skills
August 26 | 6PM - August 29 | 7PM
Enjoy this event from your home
Event Guide
Masterclass
Learn from an expert
Invite your friends
and enjoy a shared experience
Speak English Confidently | Communicate Fluently with Enhanced Language Skills
August 26 | 6PM - August 29 | 7PM
Enjoy this event from your home
Event Guide
Masterclass
Learn from an expert
Invite your friends
and enjoy a shared experience
Event Guide
Masterclass
Learn from an expert
Invite your friends
and enjoy a shared experience
About this Course
Do you want to be fluent in English? Do you want to read and converse confidently in English for a job interview or an important event?
Welcome to the 'Spoken English Workshop'.
Learning a language may be easy but getting fluent in it is not. Here is the perfect space for you to learn, get fluent, and show-off your English speaking skills.
Most of the time we don't focus on the skill, instead, we just look at the language. In this course, you will learn to develop your listening, speaking, reading & critical thinking skills that will help you upskill your career.
Be quick and enhance your English Skills with this 1-day FREE workshop, which will cover the following -
What you will learn?
Speak English with confidence
learn the essential English grammar like- basic tenses
Learn how to improve sentence structure
know about some of the wrongly-used words, its correct usage, and pronunciation
Learn some common words used in social situations
*The main focus of this workshop will be communication/conversations on a day-to-day basis in English.
What you'll require?
A computer, or a tablet, or a phone with good speakers or headphones.
What benefit you'll get?
By the end of the course, you will get a brief understanding and overall usage of the language.
This workshop will ensure you have at least the minimum communication skills to move ahead in the course and in professional settings.
You will build all the necessary skills for real-life day-to-day use after taking the masterclass of this workshop.
Get an experience of an amazing online video session to perfect your fluency skill in English.
REGISTER NOW for FREE and become a part of an amazing learning community!
Speak English Confidently | Communicate Fluently with Enhanced Language Skills
August 26 | 6PM - August 29 | 7PM
Enjoy this event from your home
Event Guide
Masterclass
Learn from an expert
Invite your friends
and enjoy a shared experience