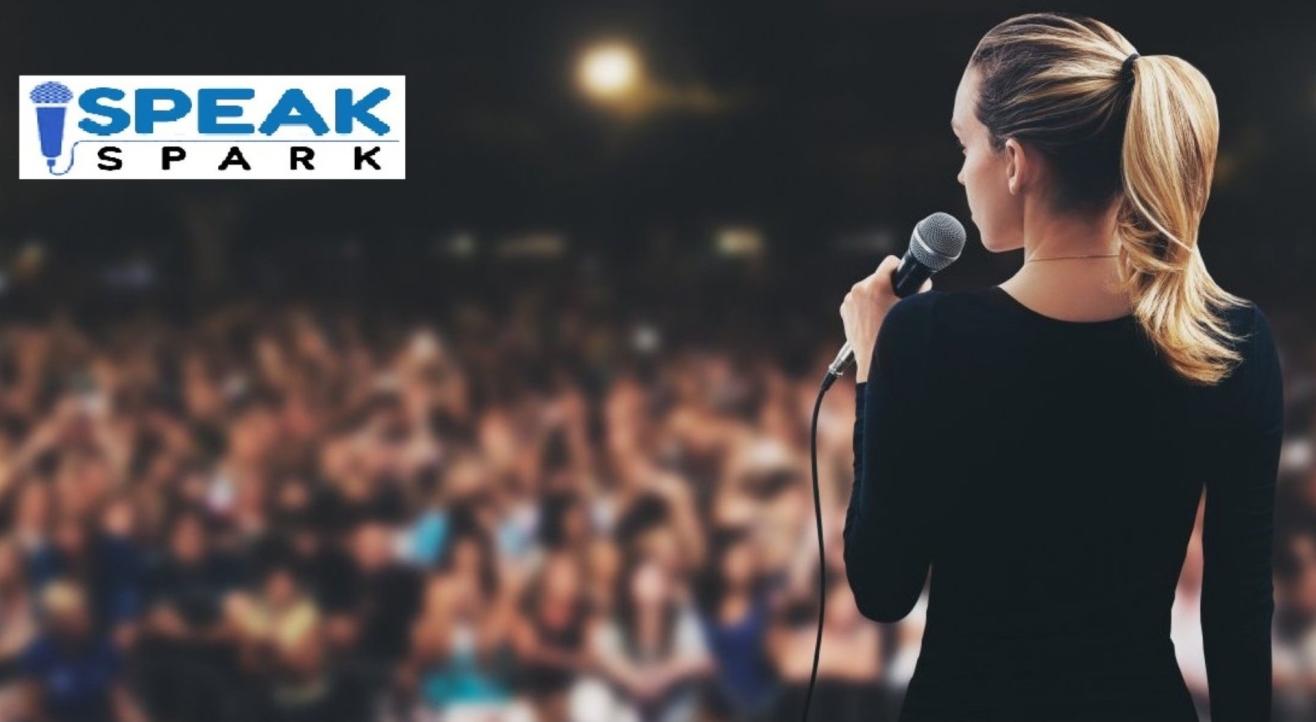 Self Improvement
SpeakSpark -Public Speaking & Self Development Community
About
SpeakSpark is a Public Speaking & Self Development Community that creates a platform to build/master Public Speaking and Leadership skills for everyone (student, professional, entrepreneur, others.). We organize "Public Speaking Event" every Sunday.
Do You...
-Have public speaking anxiety, stage fear?
-Fumble and get nervous while speaking?
-Feel low on confidence, fear of being judged?
-Hesitate to speak your mind, fall short of words?
-Struggle to articulate your thoughts, influence people, make an impact through your speech
-Afraid of meeting new people, face interview, presentation
Don't worry!! You have landed at the right place to Join the best Public Speaking community in Delhi.
Certificate
You get a Public Speaking Certificate after attending 4 consecutive meet-ups which you can use in your job, business, etc.
About SpeakSpark:
SpeakSpark believes that public speaking is the most required skill which everyone should possess in his/her personal & professional life.
Everyone deserves to get a real public platform with growth mindset people and we create a comfortable & safe place for Public speakers to commit a mistake and improve rapidly.
Our community helps you to overcome public speaking fear and excel in confidence, communication & leadership skills.
What we do in Meet-up :
Different people from different backgrounds come here to share & gain knowledge, experiences & story. Where you will be exposed to:
Session 1: Ice-Breaking
A brief introduction to know each other, find a common interest and make you feel comfortable with interesting activities
Session 2: Performance
Present different activities from blow list:
Individual Speech on :
-Personal stories, life experiences: Ex- what is the turning point of your life?
-Complex issues of life: Ex- how to harness the power of the subconscious mind?
-Motivation, viewpoint, suggestion, believe: Ex- how to deal with failure?
-Liberal opinions on the current affairs: Ex- What can be done to prevent air pollution?
Group Discussion: on topic, a current affair, breaking news, etc.
Extempore: on any topic given by the organizer
Presentation: on social awareness, exhibition, etc.
Activities: Role-play (journalist, Activist, socialist, Motivational speaker, etc..)
Feedback: After the speech/discussion from everyone to every individual.
Recognition: "Speaker of the day"
Session 3: Networking with people
Why go alone? Make a social connection, solve your query, find common interest/skill in others and make some friends, which can benefit your career and life.
What do you get from Meet-up?
If you attend our event, you -
Gain confidence and break the fear of speaking
Improve communication style & speak clearly
Are able to jump into any conversation with a good sense of humor
Develop leadership skills & become a good presenter
Meet new people, learn new things, have a productive weekend with fun.
Become a member of our community to attend Public Speaking Events
Venue
Central Park, CP
Connaught Place, Rajiv Chowk, Connaught Place, New Delhi, Delhi 110001
GET DIRECTIONS