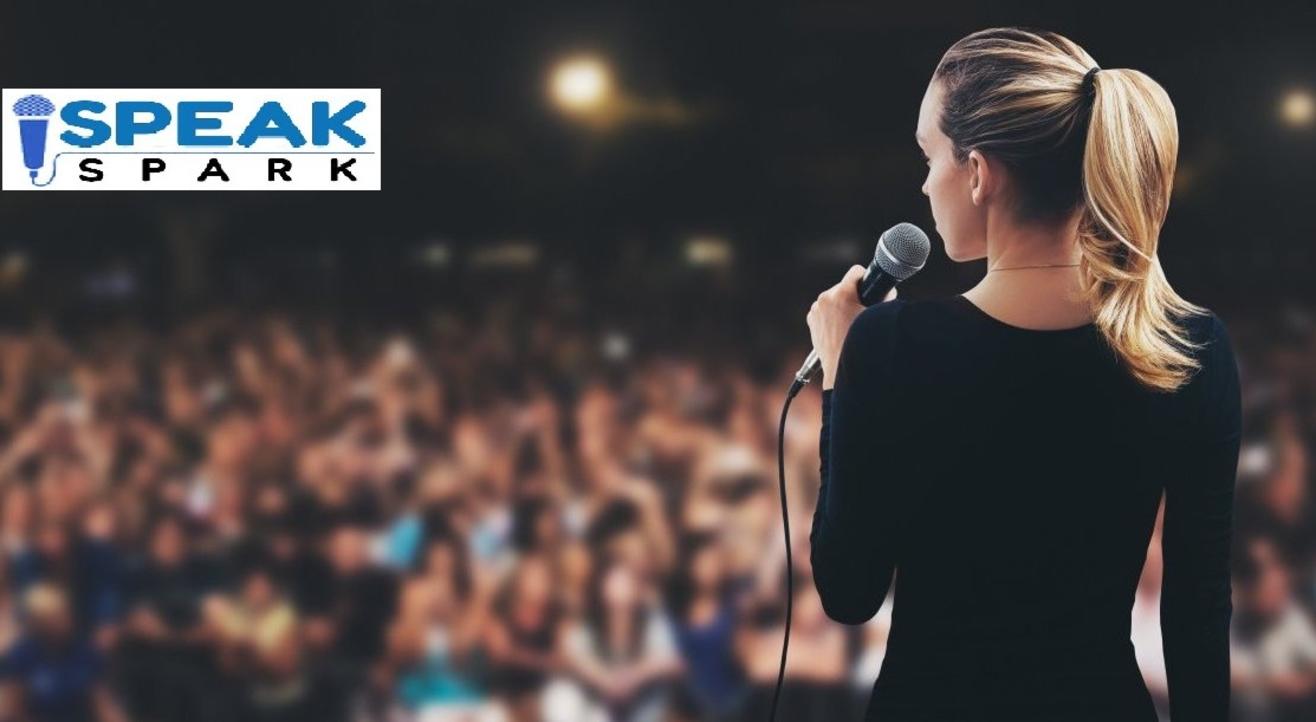 SpeakSpark -Public Speaking & Soft skill Community
Invite your friends
and enjoy a shared experience
Invite your friends
and enjoy a shared experience
About the Event
A Real Place to Master Your Public Speaking
SpeakSpark is a Public Speaking & Soft Skill community which provides a platform to improve Public Speaking and Leadership skills for everyone (student, professional, entrepreneur, etc.). We organize Public Speaking Event every Sunday.
Do You.
Have public speaking anxiety, stage fear?
Fumble and get nervous while speaking?
Feel low on confidence, fear of being judged?
Hesitate to speak, your mind falls short of words?
Struggle to articulate your thoughts, influence people, make an impact through your speech
Afraid of meeting new people, face interview, presentation
Don't worry!! You have landed at the right place to Join the Public Speaking community in Delhi.
About SpeakSpark:
SpeakSpark believes that public speaking is the most required skill which everyone should possess in his/her personal & professional life. Everyone deserves to get a real public platform with growth mindset people and we create a comfortable & safe place for Public speakers to commit a mistake and improve rapidly. Our community helps you to overcome public speaking fear and excel in confidence, communication & leadership skills.
What do we do in Meet-up?
Different people from different backgrounds come here to share & gain knowledge, experiences & story. Where you will be exposed to:
Session 1: Ice-Breaking
A brief introduction to know each other, find a common interest and make you feel comfortable with interesting activities
Session 2: Performance : Present different activities from below list:
Individual Speech on
Personal stories, life experiences: Ex- what is the turning point of your life?
Complex issues of life: Ex- how to harness the power of the subconscious mind?
Motivation, viewpoint, suggestion, believe: Ex- how to deal with failure?
Liberal opinions on the current affair: Ex- What can be done to prevent air pollution?
Performing Art: poetry, storytelling, Song, crack jokes, etc..
Group Discussion: on topic, a current affair, breaking news, etc.
Extempore: on any topic given by the organizer
Presentation: on social awareness, exhibition, etc.
Activities: Role-play (journalist, Activist, socialist, Motivational speaker, etc..)
Feedback: After the speech/discussion from everyone to every individual.
Recognition: "Speaker of the day"
Session 3: Networking with people
Why go alone? Make a social connection, solve your query, find common interest/skill in others and make some friends, which can benefit your career and life.
What you get from Meet-up
If you attend our event, you -
__Gain confidence and break the fear of speaking
__Improve communication style & speak clearly
__Are able to jump into any conversation with a good sense of humor
__Develop leadership skills & become a good presenter
__Meet new people, learn new things, have a productive weekend with fun.
__Become a member of our community to attend Public Speaking Events
FAQs:
Why is Public Speaking Important for me?
Because there are so many opportunities in life or in a career that you would probably lose out on if you cant give a basic speech/presentation. And Public Speaking Event helps you to excel in your confidence and master speaking.
Do I need to prepare anything for the event?
This is completely up to you, If you want to come up with preparation on your own choice of topic, you are welcome!! Else organizer will help you out with the topic to speak on.
The process to attend SpeakSpark Public Speaking Event in Delhi?
Book your slot on a given link --> Come at the event --> Deliver your speech
View Organizer Contact Details
Central Park, CP
Connaught Place, Rajiv Chowk, Connaught Place, New Delhi, Delhi 110001
GET DIRECTIONS