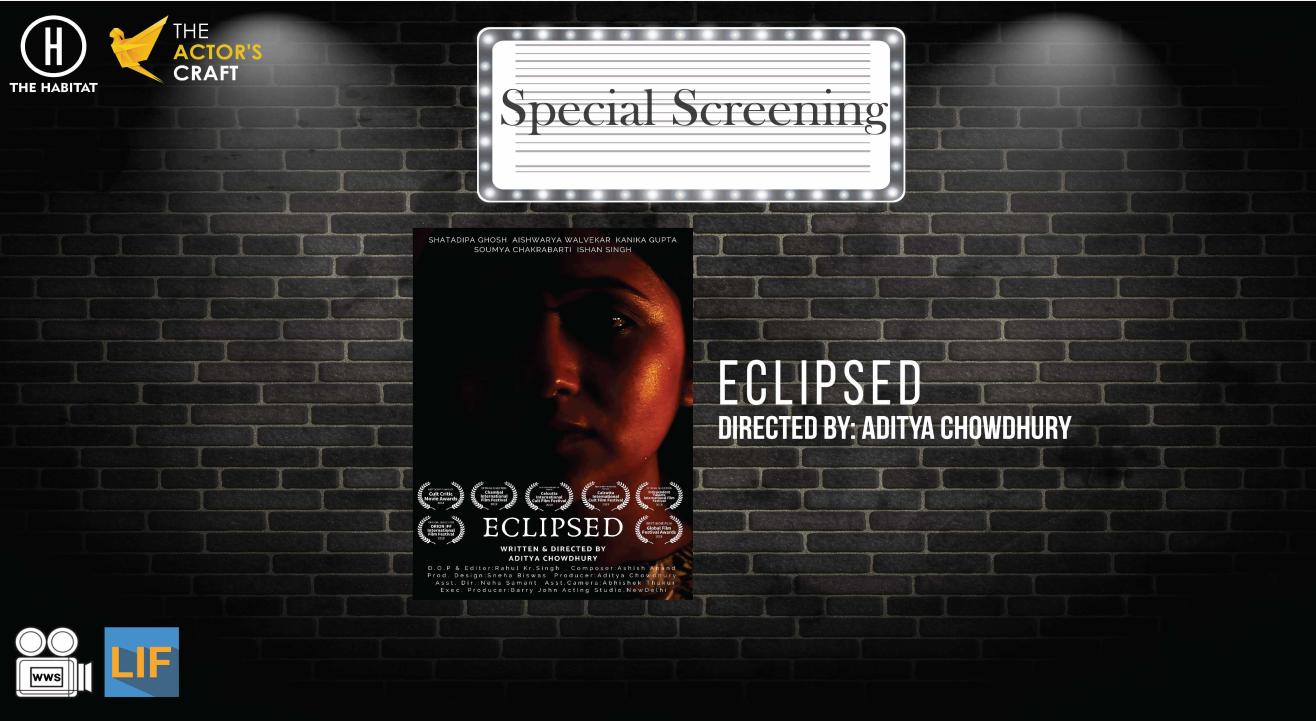 Screening
Special Screening - ECLIPSED
About
Done with watching the same run of the mill stuff at cinemas and TV? We have something for you! Handpicked, engaging content. Welcome to White Wall Screenings- An adda for short film and cinema connoisseurs. And the place to be for filmmakers! Watch high quality short films and discover what went behind them from the crew itself.
White Wall Screenings presents the screening of ECLIPSED (63 mins) by Aditya Chowdhury
Some say the sun disappeared from the sky suddenly, and some say it happened gradually. The world was left without a sun in the sky, and the only way for humanity to survive was to cover up everything in bright artificial lights. Soon the lights replaced the need for the sun, and now, even talking about the darkness is considered taboo. But an artist, Sneha, feels out of place in this strange new world of dancing lights, and her only comfort is the myth that there is still a place, hidden from plain sight, where you can see the sun again, which most believe only exists as a myth.
So, when a visitor to Sneha's art gallery finds out the pieces of darkness hidden in her art that even she hadn't noticed before, the darkness starts to grow up on her literally, and she is confronted with the choice of facing the darkness growing up on her, or running away from it as everyone tells her to. Beyond the darkness is the promise of reaching the hidden mythical land, but that would mean facing a secret from her past buried inside the darkness.
Venue
The Habitat
1st Floor, OYO Townhouse (Hotel Unicontinental), Road Number 3, Khar West, Mumbai, Maharashtra 400052