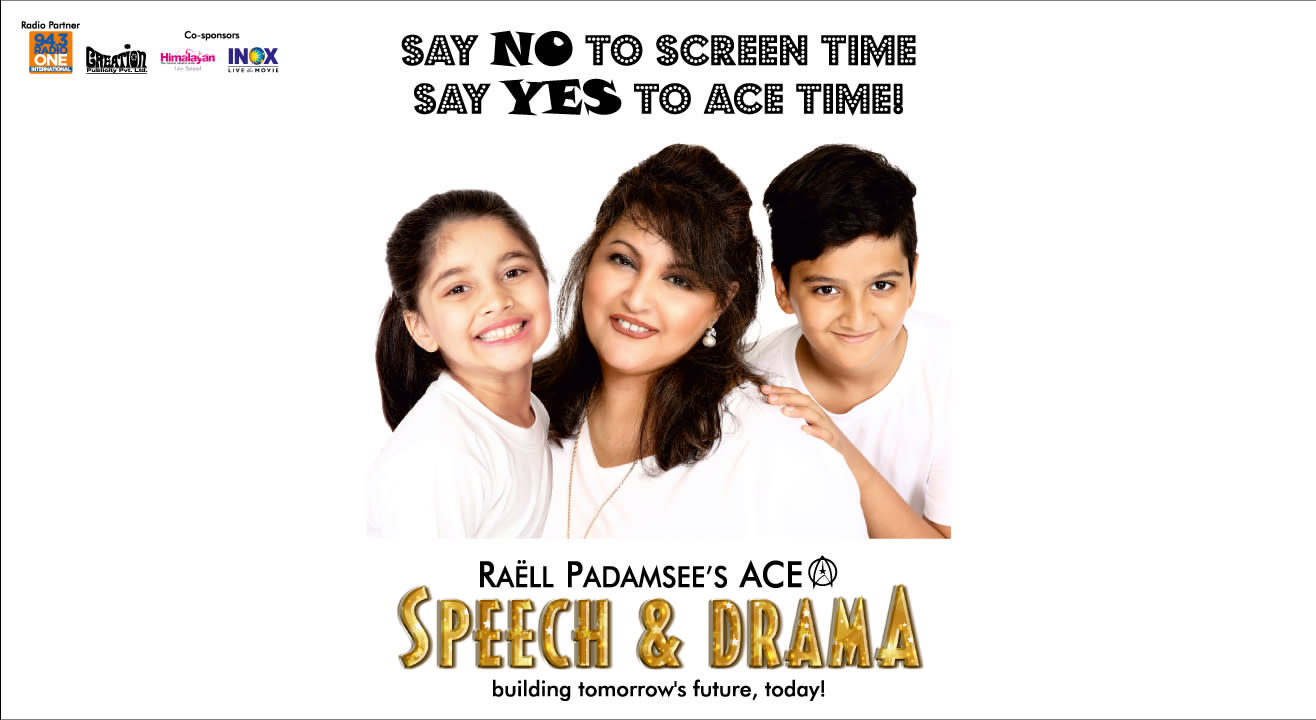 Theatre
Speech And Drama Workshop
December 7 - February 15 | 3:00 PM - 4:30 PM
About
Raell Padamsee's ACE celebrates 25 successful years of it's Speech & Drama Course. Through the medium of the performing arts, this course trains children in skills such as Public Speaking, Effective Communication, Increased Confidence Levels and Social Skills.
Raell Padamsee's ACE - Speech & Drama Course is an amalgamation of
· Language development
· Character development
· Positive attitude formation
· Performance oriented
· Holistic education
Course Objectives
1) To develop Effective Communication skills using the English Language through:
- Conversational English pieces
- Articulation Exercises
- Poetry Recitation
2) To increase level of Self Expression and Creativity through:
- Improvisation
- Creative Movement
- Role Playing
3) To enhance Team work, Self-Esteem and Social Skills through:
- Performances
- Participative Exercises and Activities
- Group based Activities
Teaching Approach
Our teachers are devoted to bringing out the best in your child by creating a safe environment ideal for building confidence. They do so through encouragement and warm guidance. Participation is emphasized to gain not just knowledge but life experiences. Fun is often introduced to make learning more enjoyable to help students release their inhibitions.
Talent Showcase (Performance)
At the culmination of the 10 sessions, each student will be taken through rehearsals leading to their final performance with professional Lights, Sound & Sets. This becomes a great confidence booster for the children and a great experience
Learn a new skill and avail 10% discount on your next workshop purchase this January!
Venue
Children's Nook - Tardeo
Premise no. 6, Ashok Chambers, Tardeo Rd, Tardeo, Mumbai, Maharashtra 400034