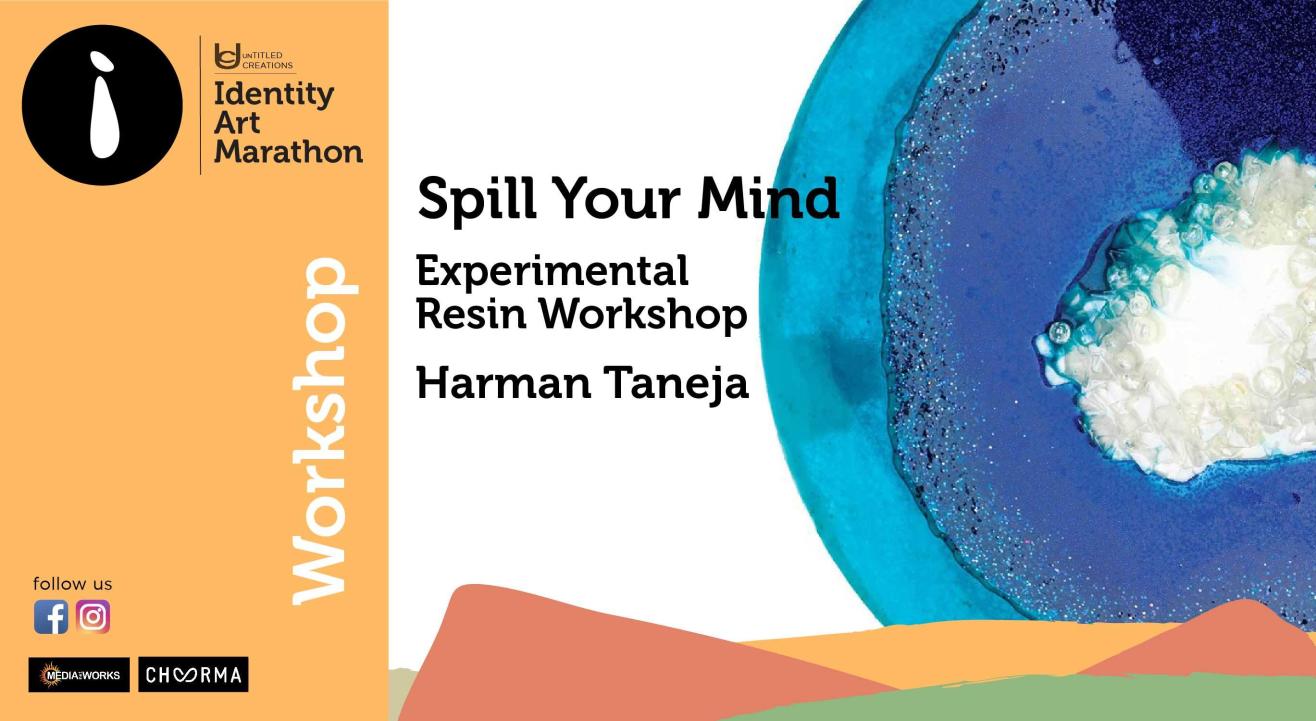 Art
Spill your Mind - Experimental Resin Art
About
Spill your Mind - Experimental Resin Art by Harman Taneja
25th May 2019
4 - 7 pm
Please note that the 'Spill your Emotions' workshop that was to be held on 27th May 4-7 pm is now being clubbed with this workshop only on the 25th of May 4-7 pm.
A review of the same shall be held on a later date and the created art works can be collected then. This is also because Resin needs 8-10 hours to dry.
Making 10" Circular preparations made with using Resin
Resin based art is meditative, experimental and very creative.
Materials included:
Circular MDFs
Resin bottles
Plastic sheet
Ice cream sticks
Gloves
Pigments
Glitters
Plastic glasses
Weighing scale
Heat gun
Tapes
Level
Rags
Scissors
Tape for sticking
Knife
Part of 'I AM - Identity Art Marathon',
24 day multi disciplinary art festival from 24th May to 16th June 2019
Curator: Aakshat SInha
Organiser: Untitled Creations Private Limited
Media partner: Media net Works
Design partner: Choorma
Venue Partner: Arpana Fine Arts Gallery, New Delhi
https://www.facebook.com/identityartmarathon/
Book any workshop ticket and get a 7-day cult.fit pass FREE. Offer valid till 31st September. (T&C apply) Click here for more information
Venue
Arpana Fine Arts Gallery
Arpana Fine Arts Gallery, Academy of Fine Arts and Literature, 4/6 Siri Fort Institutional Area, Opp. Gate No. 2, Siri Fort Auditorium, New Delhi 110049. Metro Green Park.