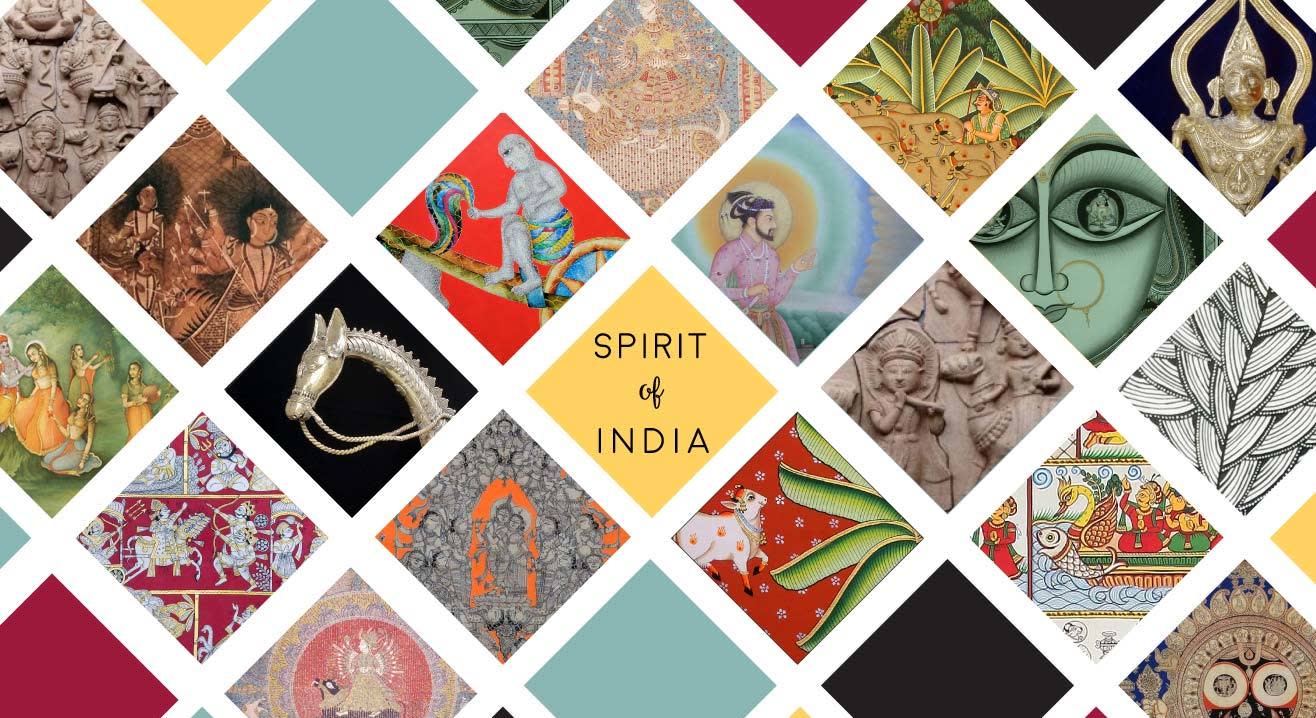 Spirit Of India - A Traditional Art Exhibition
August 30 - September 3 | 11AM
Jehangir Art Gallery, Mumbai
Step out and enjoy this event
Invite your friends
and enjoy a shared experience
Spirit Of India - A Traditional Art Exhibition
August 30 - September 3 | 11AM
Jehangir Art Gallery, Mumbai
Step out and enjoy this event
Invite your friends
and enjoy a shared experience
Invite your friends
and enjoy a shared experience
9 traditional master artists from across India have come together to host an exhibition of intricate traditional art, portrayed in a fascinating contemporary manner. Take a journey and discover the artist's stories through their creations.
India has a vast treasure of traditional art which reflects the diversity of the respective region and culture of our country. Through the centuries, the various art forms have been handed down from generation to generation, thereby preserving the stories, traditions and beliefs in the form of paintings, plaques and sculptures. Natural colours, dyes and pigments made through laborious processes, form the base of most of these art forms and are still being used today.
This exhibition showcases works by nine of the finest traditional, award winning artists from various parts of the country. All nine artists are masters in their own field, who have been honoured with awards for their intricate and fine work. They are ambassadors of Indian traditional art, who exhibit in museums and galleries in India and across the world. By creating new interpretations and impressions and by using age old techniques and processes, our heritage is being kept alive.
We invite you to join us on a journey of the treasures of Indian traditional art to celebrate the Spirit of India.
ANWAR CHITRAKAR, Kalighat Painting, Bengal
JAMNALAL KUMHAR, Molela Terracotta, Rajasthan
KALYAN JOSHI, Phad Painting, Rajasthan
PRANAB DAS, Pattachitra, Orissa
SANJAY CHITARA, Mata Ni Pachedi, Gujarat
PADMA SHREE SHAKIR ALI, Miniature, Rajasthan
SURESH WAGHMARE, Gadhwakam, Chattishgarh
SUSHIL SONI, Pichwai, Rajasthan
VENKAT RAMAN SINGH SHYAM, Gond Painting, Madhya Pradesh
Jehangir Art Gallery
161B, Mahatma Gandhi Road, Kala Ghoda, Mumbai, Maharashtra 400001
GET DIRECTIONS
Spirit Of India - A Traditional Art Exhibition
August 30 - September 3 | 11AM
Jehangir Art Gallery, Mumbai
Step out and enjoy this event
Invite your friends
and enjoy a shared experience