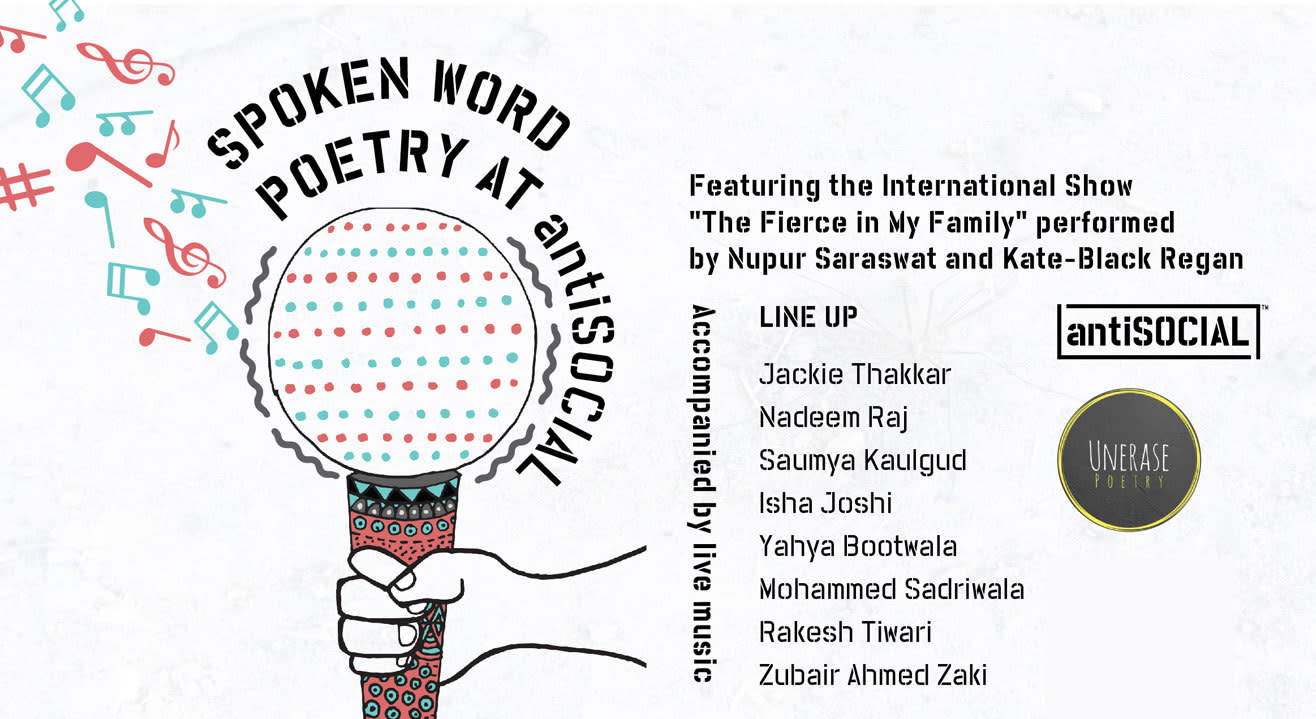 Poetry
About
An evening of beautiful words stringed together, delivered by artists that bring out such strong emotions. Spoken Word Poetry is a chance for you to give a twist to your Saturday and spend the evening listening to poets with UnErase Poetry. Spoken Word Poetry at antiSOCIAL, Khar will feature International show "The Fierce In My Family" by Nupur Saraswat and Kate-Black Regan. Along with a line-up of featured performances by Nadeem Raj, Jackie J Thakkar, Isha Joshi, Yahya Bootwala, Mohammed Sadriwala, Rakesh Tiwari, Saumya Kaulgud and Zubair Ahmed Zaki.
About UnErase Poetry:
A community-based in Mumbai to promote and produce spoken word poetry.
About The Fierce In My Family:
A mélange of poetry, song, and freestyle dance. It tells a story of two women from different parts of the world with diverging narratives. 'The Fierce In My Family' talks about loud women, proud women, not just free-spirited women, but wild-spirited women.